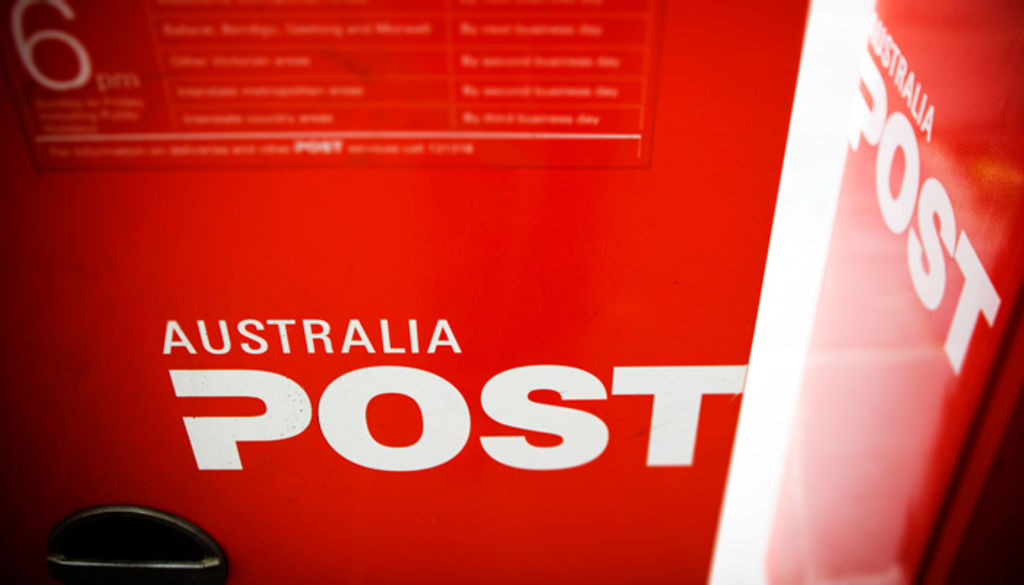 $9.5 million Australia Post sale headlines Colliers' retail auction results
The Australia Post facility in Sydney's Hunter Connection has sold at auction for $9.5 million on the back of investors' increasing desire for secure, blue-chip tenancies, according to Colliers International.
The building is on a 10-year lease to Australia Post, with three five-year options.
The strata titled property sold with income of $760,000 per annum, giving an 8 per cent yield.
Parcel collection facilities in the Hunter Connect Australia Post store. Photo: Supplied
The sale, postponed to the day following Colliers' National Premium Retail Investment Portfolio auction, rounded a successful two days of results for the company, with Colliers' director of investment services Harry Bui reporting an 85 per cent clearance rate.
Other sales on the day of the auction included two Hungry Jack's Restaurants, a pathology clinic, and an Officeworks.
Hungry Jack's Bathurst sold to a Sydney-based self managed super fund for $2.61 million on a 5.49 per cent yield.
Hungry Jack's Orange sold to a local buyer for $2.4 million on a 5.67 per cent yield.
Officeworks Kelso, near Bathurst, sold for $2.551 million on a 5.98 per cent yield.
Officeworks Kelso, which went under the hammer for $2.551 million. Photo: Supplied
The Douglass Hanly Moir Pathology clinic in Liverpool sold for $2.4 million on a 6 per cent yield.
Mr Bui said the strong results were a result of investors' desire to capitalise on the security offered by confident tenants with long-term location strategies, as cash deposit rates continue to dwindle and the share market shows signs of volatility.
"The results reflect a strong demand from private investors and SMSFs chasing quality commercial investment properties which have long leases to blue-chip tenants due to investment on cash being extremely low," he said.
He anticipated similar demand for June's auction, to be held on the 15th with marketing to commence this week.
Commenting on whether the looming federal election would contribute to any downturn in buyer sentiment, Mr Bui pointed to the likely boost the low interest rate environment would provide as likely outweighing other factors.
"The recent interest rate cuts will likely stimulate further demand, and we don't believe the election will affect the property investment market," he said.