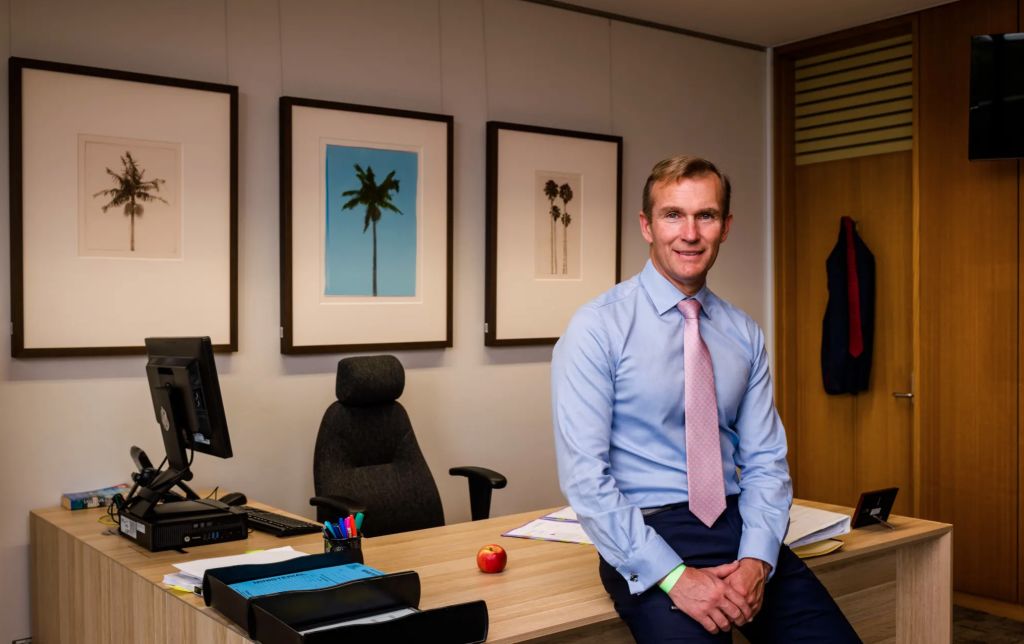 Rezoning in the spotlight as NSW planning minister prepares exit
In what may be his final act as NSW planning minister, Rob Stokes has proposed an overhaul of the way councils approach rezoning applications, a move he claims will cut average approval times by more than half.
Speaking to NSW members of the Property Council in Sydney on Wednesday, Mr Stokes joked that "my time may well be up as planning minister" ahead of a widely tipped cabinet reshuffle this weekend by Premier Dominic Perrottet.
Mr Stokes, a Liberal moderate who has held the planning role for more than two years and launched a failed bid to lead the state after Gladys Berejiklian's resignation, was also given the transport portfolio after Mr Perrottet became Premier in October.
Despite claimed progress on many fronts during his tenure, Mr Stokes said current procedural guidelines are counter-productive, time-consuming and need to be changed to ensure the timely delivery of projects.
"Decisions can be delayed endlessly, and justice delayed can be justice denied," Mr Stokes said. "We need to improve our processes to allow timely decisions."
Benefits for developers include process certainty, lower holding costs and improved supply for consumers.
In a two-step process, Mr Stokes said the state government will issue a statement of expectations to incoming councils about how they will deal with planning matters.
"This will set clear time frames in which councils are expected to assess and determine regional and local planning proposals and to deliver on its strategic roles," he said.
"We've also launched a discussion paper on planning proposals [in which] we propose a simpler, accelerated rezoning process that seeks to drastically cut assessment times and enable the realisation of investments sooner.
"The key objective of this reform is to enable good quality development that meets the public need. This has to be done quickly."
Under the present system, "the process sets us up for failure" with a standard rezoning application taking an average of 89 weeks.
By removing several steps in the council-driven process, and placing strict time limits on those that remain, the discussion paper, effectively a forerunner of legislative change, argues that the 89-week average can be cut to 37 weeks.
A key element of the new approach will be restricting the involvement of state government agencies in applications, which many developers cite as a serious impediment.
"Agency input will be limited to a submission during exhibition, their silence will be taken as support for the application, we won't be waiting for agencies to make up their minds," Mr Stokes said.
His comments, which were well-received, came just a few days after the Property Council attacked Mr Stokes' "rushed" launch of the draft Design and Place State Environmental Planning Policy.
The proposed SEPP is vast and includes updates to the Apartment Design Guide, The Building Sustainability Index (BASIX), a new Urban Development Guide and Design Review Manual.
"The SEPP as exhibited is unworkable, and inadequate consideration has been given to the impact upon viability of new and future generations," said Luke Achterstraat, NSW executive director of the Property Council.
"Specifically, the rigid application of vaguely defined principles will simply lead to well-designed projects sitting in a queue."
Both the SEPP and rezoning discussion paper have been posted on the NSW Planning Portal with feedback invited until February 28 next year.