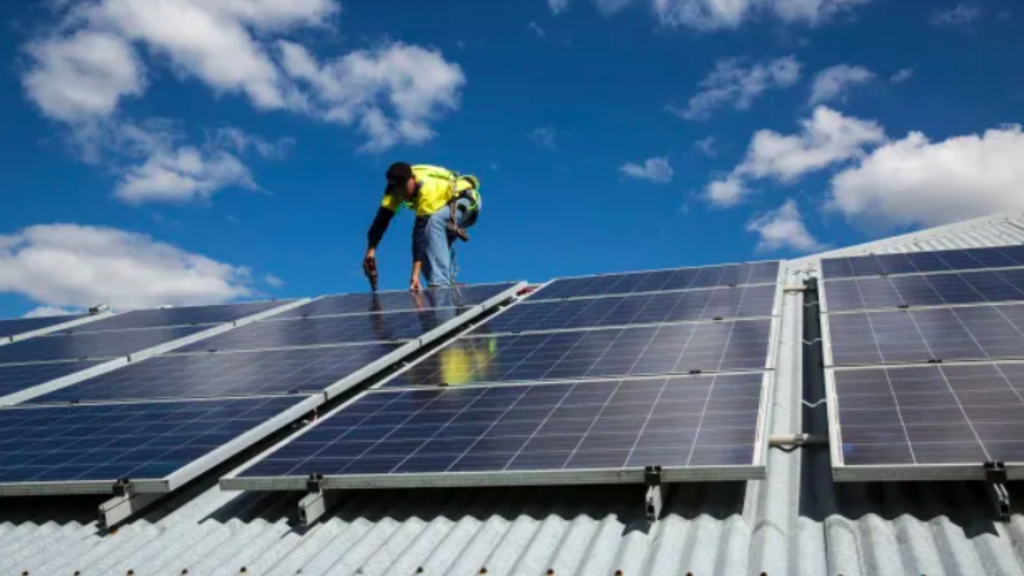 What ethical investors look for when investing in commercial real estate
Energy consumption, social sustainably, biodiversity and tackling climate change are among the top criteria considered by stakeholders when it comes to ethical investing in commercial property.
The notion of ethical investing has become more prevalent in recent years and Linh Pham, EG Investments business developments senior manager, said it was now commonplace for investors to ask if managers invested responsibly – and made sure they did.
From a commercial perspective, Ms Pham said, the first thing investors looked at when it came to environmental concerns was energy consumption.
If we are looking at ethical investment, from the perspective of carbon emissions the energy usage is one big factor.
Linh Pham, EG Investments
"If we're looking at a building and the operations of a building, about 75 per cent of emissions … is actually from energy use. If we are looking at ethical investment, from the perspective of carbon emissions the energy usage is one big factor.
"But what the pandemic has actually highlighted to us is the social connections, things like isolation and mental health around wellbeing.
"For the past year and a half it really has emerged as an ethical investment theme," she said. "To have people back in the office, the office needs to provide a supportive environment where people can be productive and happy and connect better with their place of work."
Ethical investors were typically interested in competitive risk-adjusted returns, from investments free from negative environmental, social and governance (ESG) problems, which made a positive contribution to a more sustainable economy, AMP Capital research has found.
Tobacco, munitions and modern slavery were typically deemed negative ESG, while AMP had a policy of excluding investment in tobacco companies, which also extended to not leasing space to tobacco companies in either office, industrial or retail, said Chris Nunn, AMP head of sustainability, real estate.
"To address the risk of modern slavery, AMP Capital Real Estate, in collaboration with 14 leading property organisations, the Property Council of Australia and industry experts, has created a platform [Informed365] to assess the risks of modern slavery across shared operations and suppliers," he said.
"This collaboration allows participating companies to assess and report on supply chain networks more easily through a single online platform which collects, compares and shares data on all suppliers."
Green buildings, renewable energy and investments associated with a positive contribution to tackling climate change by reducing or avoiding emissions, were considered positive ESG, Mr Nunn said.
"Green buildings may cost more to build – for example, five to 10 per cent more – but they deliver lower operating costs and, if rented out, typically have lower vacancy rates and can command higher rents," he said.
"There is evidence of this 'green alpha' in the Australian market. Green buildings have attracted higher sale prices, stronger rents, lower vacancy rates, reduced outgoings and better returns."
Things to consider when it comes to ethical investing, according to Chris Nunn, AMP head of sustainability, real estate:
 Seek expert advice
Consider switching your super to an ethical or environmental, social and governance (ESG)-oriented option
Think about switching to an ethical bank
Seek investment products which have a demonstrable ESG track record, in terms of carbon emissions reduction and proven measurable positive social outcomes, noting that the expertise involved in screening for ESG considerations might mean these products require higher fees
Use your purchasing power to be a force for good in all your buying decisions. Ask if a product has an environmental product declaration, or responsible sourcing certification, for example the Marine Stewardship Council certification for fish, the Forest Stewardship Council certification for timber products, or a GECA (Good Environmental Choice Australia). In the property sector, look for a green-building rating such as PassiveHaus Certification, a Green Star rating by the Green Building Council of Australia, Living Building Challenge rating, a high NABERS rating (5 Star or above) or NatHERS rating (8 Star or above)