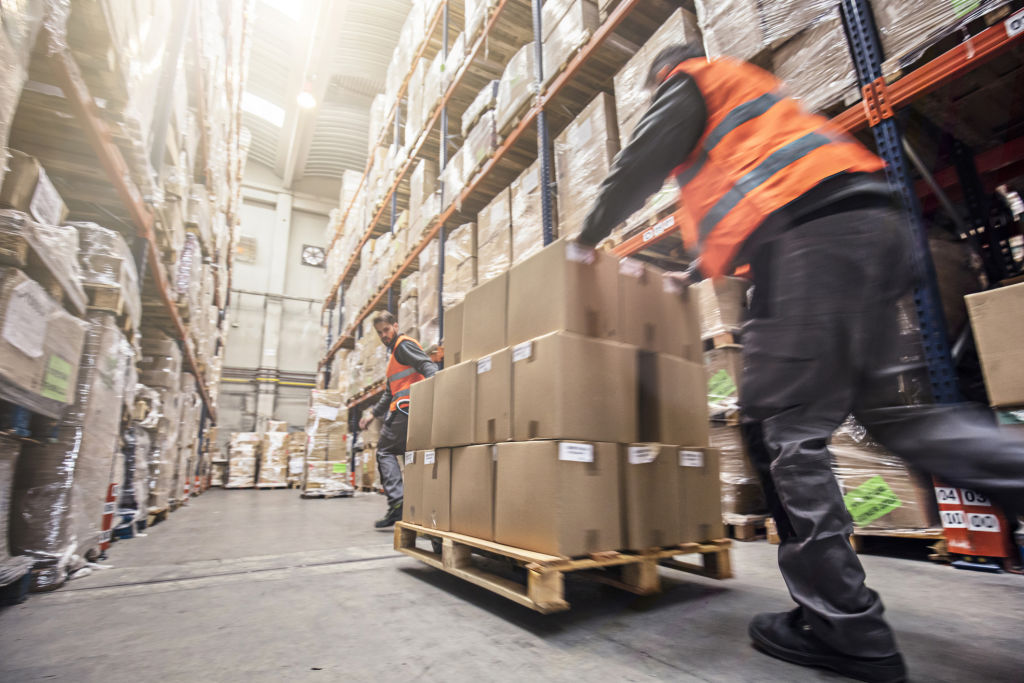 Warehouses were hot property before COVID; they're even hotter now
Pat McInerney started Willie the Boatman in an old paint factory in St Peters in 2012 when there were only a couple of other breweries in Sydney's inner west. Since then, the area has become a craft beer destination, with other brewers taking advantage of the volume of affordable industrial warehouse space so close to a popular residential area.
But, like many of his peers who are brewers and distillers, they're starting to outgrow their space and starting to look for something new. "Breweries and distilleries in the past five years have become so popular that most of my colleagues who own these businesses have outgrown their commercial space a lot quicker than they expected," Mr McInerney said.
And as the area gets more popular, rents go up, and he expects more brewers will move further out.
"So, as the business has grown, we've now needed to look for where we can expand, what areas can we move into. And we really want to be ahead of the curve. There's so much growth in industrial areas and also in residential areas."
For Willie the Boatman, that might be a new space in somewhere like south-western Sydney, where they'll find industrial floorspace in an area that will have the residential growth to support the business.
Initially, the team had plans to open a new brewery in Prestons – in south-west Sydney in 2020 – but paused the venture. They're now ready to hit play.
"What we're ideally looking for is a really good mix of residential and industrial. Ultimately, what we need is a greater amount of space, cheaper rent, and a population around us that can support our industry," Mr McInerney said.
Industrial space in high demand
It's not just brewers looking to upgrade industrial space at the moment.
In the first three months of 2021, demand was up 83 per cent on the same period last year, according to data from Commercial Real Estate.
Mirvac's head of industrial, Richard Seddon, has watched demand for space increase since the pandemic began.
"We've essentially seen an acceleration of the adoption of e-commerce in the order of three to five years," he said.
"What's been interesting from an industrial perspective is e-commerce is an incremental driver of additional floor space demand. That's because typically inventory that was held in the store is actually now held in the warehouse."
And, as is the case for Mr McInerney's search for the right space, location is key.
"We're also seeing that the supply chain is a key source of competitive advantage for operators in the e-commerce space with costs, speed, and reliability, all paramount to derive a better proposition for consumers," Mr Seddon said.
With transport costs about 40 to 50 per cent of an occupier's cost base, that means that "selecting the right location becomes more and more important for those businesses as they set themselves up for delivering a better proposition to the consumer", he said.
Another trend Mr Seddon has noticed is the rapid uptake of automation and robotics in his customers' buildings.
"What we're now seeing is often the investment in the technology, the automation robotics, is actually far more than the cost of the buildings in a lot of instances," he said. "And that probably is reflective of the sense of technological advancement and also the significant investment in these solutions."
Businesses use their supply chains as a competitive source of differentiation, he said.
"And so we're seeing very much a lot of competition in that space between businesses and a lot of investment to procure the best solutions to provide that underlying support for supply chain solutions," Mr Seddon said.
With so much changing in the industrial property market, brewer Pat McInerney is looking forward to searching for his next venue.
"The areas where industrial space is popping up is really close to proposed residential areas," he said. "It's a really exciting time to be looking for industrial space at the moment."
This story is part of a series for investors and business owners.