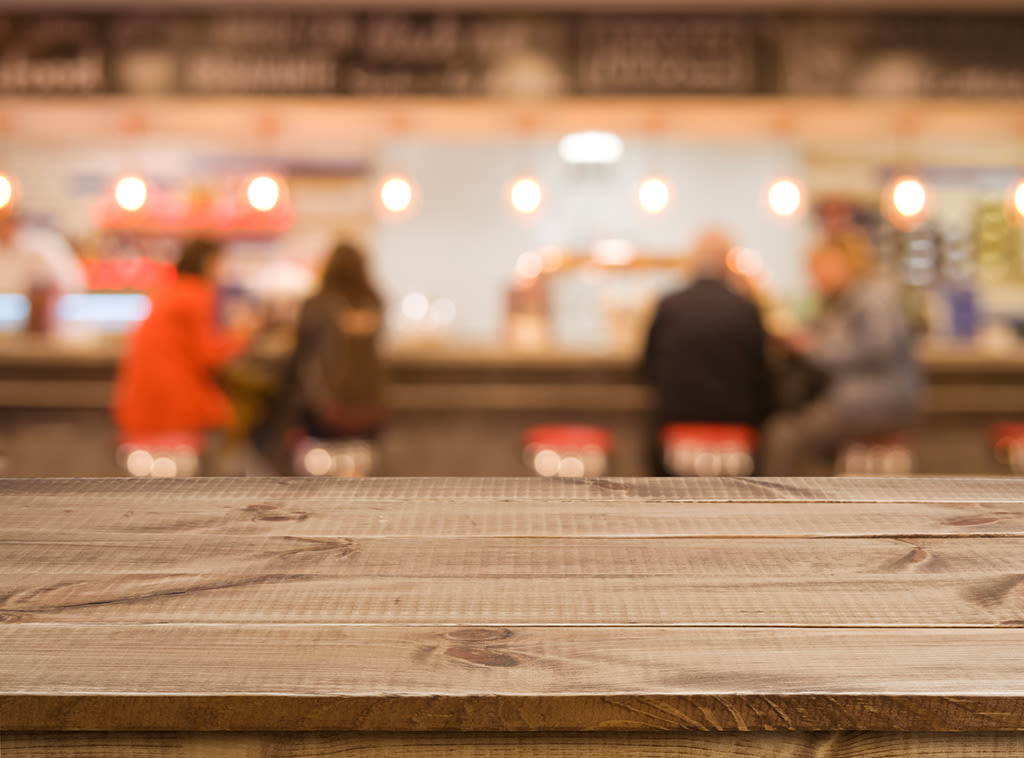 The design tricks experts use that keep us coming back to bars
Spend too much time in bars? Blame it on the interior design.
That goes for restaurants and cafes too as the hospitality industry wises up to the power of using sensory design tactics to attract patrons and keep them coming back.
Just as fast-food chains have perfected the science of triggering our appetite with visual cues, hospitality designers have become hip to our instinctual leanings.
Interior designer Luchetti Krelle and partner Stuart Krelle say colours that make us linger, furniture heights that appeal to women and bar layouts that encourage patrons to mingle are just a few subtle ways to evoke a desired mood in eating and drinking spaces.
Sydney's Bar Machiavelli. Photo: Dominic Lorrimer, Fairfax Media
"When designing bars and restaurants, you give people indirect cues on how to behave," says Mr Krelle, whose Sydney-based firm specialises in hospitality interiors.
"This may be done with the positioning of the bar or different seat heights and floor levels to create subtle barriers between areas."
Mistelle Wine Bar, Double Bay. Photo: Christopher Pearce
Most establishments aim to keep people in close proximity to each other to encourage conversation and enjoyment rather than risk that they move on to another venue, Mr Krelle says.
Lighting
Grace Interior Designs founder Trish Khoury says lighting is one area where there is a large amount of subconscious processing going on.
Melbourne's Blue Tongue Wine Bar in Elwood. Photo: Craig Sillitoe
"Bright fluorescent or strobe lighting is really hard on the eye, it's difficult to be in for a long period of time and you may not even realise what the problem is," the Melbourne-based interior designer says.
"If the lighting is too bright then, as a woman, I personally can feel insecure about my appearance.
"If it's too dark, you can't keep an eye on your bag."
Seating
People behave differently when they are seated at higher chairs, Mr Krelle says.
"They tend to feel that they can share that space or table, but if it's lower they feel like they have to own that table because it's more formal," he says.
Seat heights can make a difference, according to the experts. Photo: Thinkstock
Women generally prefer sitting at higher seats than men do.
"So it's about finding that right height that feels comfortable for both sexes," he says.
Colour
Some of the most successful restaurants, bars and cafes have brightly coloured interiors, Ms Khoury says.
"But it depends on how the colour is used," she says.
"Really bright hues where it is in your face and uncomfortable for the eye, such as yellow or orange, are not ideal in large quantities in hospitality areas."
Orange can become uncomfortable after long periods because psychologically it gets the heart racing, Ms Khoury says.
Soft pinks were recently used in the Hello Kitty diner at Chatswood to appeal to a young demographic.
Luchetti Krelle was briefed not to make the interior "too Hello Kitty pink", Mr Krelle says.
"It's a girly product but they want 12 to 13 year old girls being comfortable going there – but also that their brothers and male friends will want to sit in there with them – so we steered away from bright pink," he says.
Layout
In a bar, you want that freedom of movement, Ms Khoury says.
"The layout needs to encourage people to socialise and offer them easy access to the bar," she says.
The Monkey King bar in Melbourne's CBD. Photo: Craig Sillitoe
"Where some businesses struggle is when there is both a bar and a restaurant and patrons are not sure what to do because their eyes see both when they walk through the door."
If there is no configuration, there is a risk that the patron will leave because they don't know where to sit, she says.
Noise
Too much noise is confronting for diners, Ms Khoury says.
"In a room with metallic chairs, concrete floors and brick walls there is nowhere for the noise to absorbed," she says. "Instead, wood is much better for sound absorbency."
Textured wall features, artwork and vertical gardens can also reduce noise.
Materials
Anything artificial doesn't work, Mr Krelle says.
"Artificial textures, features and plants subliminally send a message that the food, drink and experience are going to be artificial too," he says.
Experience
In a cluttered hospitality market, most people will only go to a few outlets that feel right for them, Ms Khoury says.
"If patrons leave feeling like they were part of an experience and it all worked and connected, they are going to be inspired to use social media elements of photos and tagging," she says.
"That is the type of behaviour hospitality businesses want from customers."