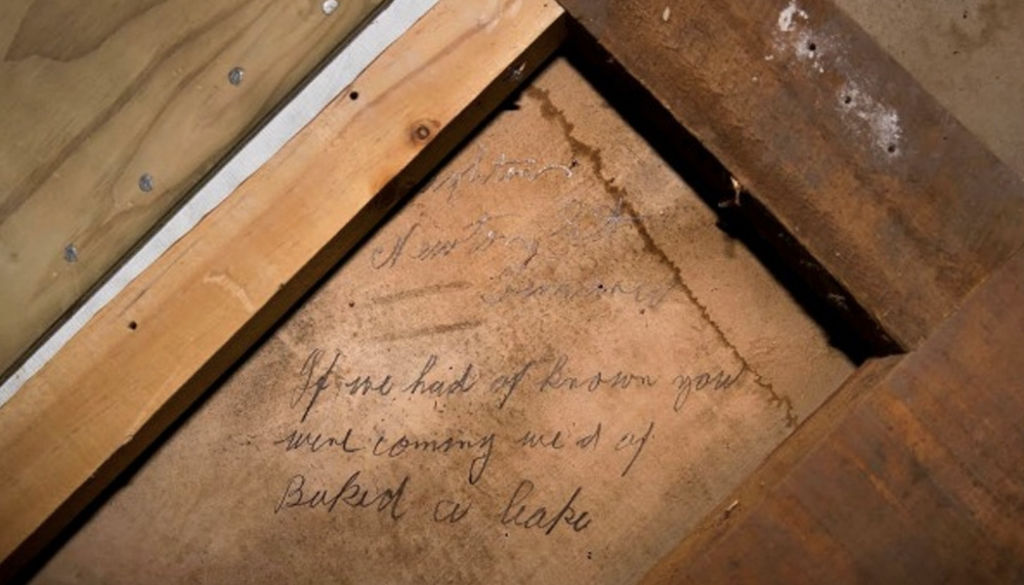 Unexpected message from the past found in Christchurch cafe during repairs
A group of contractors repairing the roof of Christchurch's historic Sign of the Kiwi building discovered a hidden message.
A scrawled note that read, "If we had of known you were coming we'd of baked a cake" was uncovered on the lining of the roof of the historic building, near the summit of the Port Hills.
The Sign of the Kiwi, with the toll gate and its lantern in the foreground, in 2005. Photo: Allie Hogg
It reached number one on the American Billboard charts and was re-recorded a few years later by Bob Hope and Bing Crosby.
A screen shot from the Sesame Street skit in 1969. Photo: Youtube
The workers' find came two months into work on the building, which had been closed due to earthquake damage since February 2011.
It was likely the message was written by tradespeople when they battened the roof of the Sign of the Kiwi in the 1950s, Christchurch City Council heritage advisor Gareth Wright said.
At the top of the message was what appeared to be the names of the tradesmen: Leighton, Turner and Newton.
"I suspect the builders wrote this as a message for a future (unexpected) finder before they covered it over," Mr Wright said.
Grammarians will immediately spot the misuse of the word "of", still a common mistake today.  "If we had of known you were coming we'd of baked a cake" should, of course, be "If we had known you were coming we'd have baked a cake".
The Sign of the Kiwi was a popular cafe before the earthquakes. It is considered a building of national significance.
The building is expected to be handed back to the tenant in October.