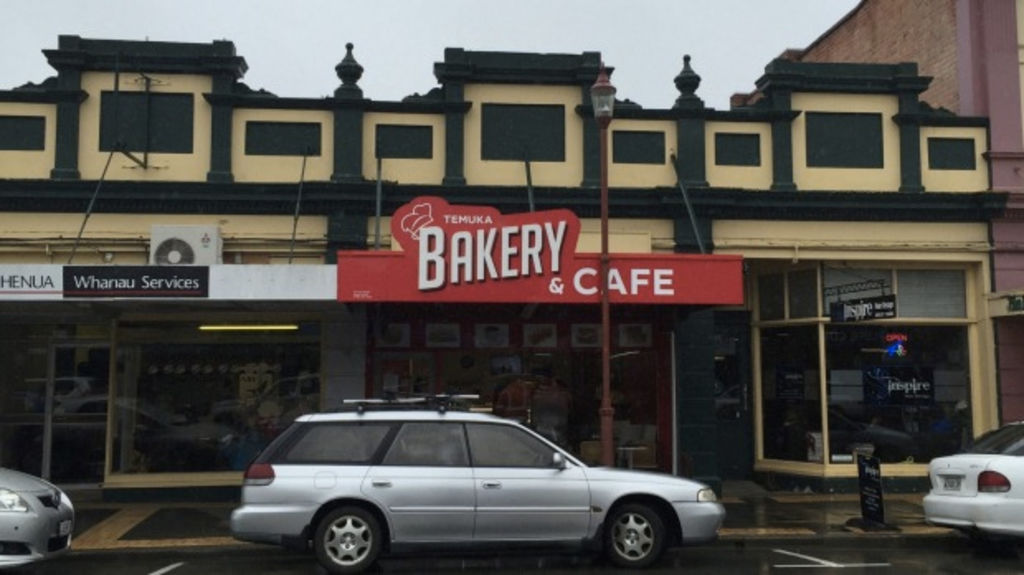 Too much dough for a roadside sign? Baker launches petition
A South Canterbury baker has resorted to launching a petition to avoid thousands of dollars in resource consent fees.
Monica Meas says 300 locals support her getting a non-notified resource consent for a roadside sign north of Temuka, near Timaru on New Zealand's South Island, but the Timaru District Council says giving Meas a consent without a public hearing could set a dangerous precedent.
Meas said on Thursday she bought the Temuka Bakery and Cafe in November 2014 and had no idea resource consents were needed for roadside signs. She received council warnings for two signs she erected outside the town when she first began running the bakery.
She then found a landowner who agreed she could erect a sign in his paddock by State Highway 1, and received approval from the New Zealand Transport Association for the sign's location.
However, after spending $900 on a resource consent application, she learnt the sign would need to be publicly notified. The costs could extend into thousands of dollars, she said.
District planning manager Mark Geddes said the council's district plan did not allow for unrestricted off-site signage, which he said could lead to a proliferation of advertising signs by roadsides
"It's pretty fair to say that no-one wants that."
Geddes said accepting the petition allowing the sign a non-notified consent could set an "undesirable" precedent.
"If you allow one, you have to be consistent."
If Meas chose to continue her application and a resource consent hearing were held, a hearing panel would consider the petition as a single submission and give it no extra weight, Geddes said.
Pleasant Point-Temuka ward councillor and Temuka Community Board chairman Pat Mulvey said locals raised the issue of signage restrictions with him from time to time.
"I think they tend to think they're being tough on Temuka."
Mulvey said locals would have the chance to discuss the rules during a District Plan review scheduled for this year. He suggested businesses might increasingly advertise themselves "via Facebook or some of these new media" in future.