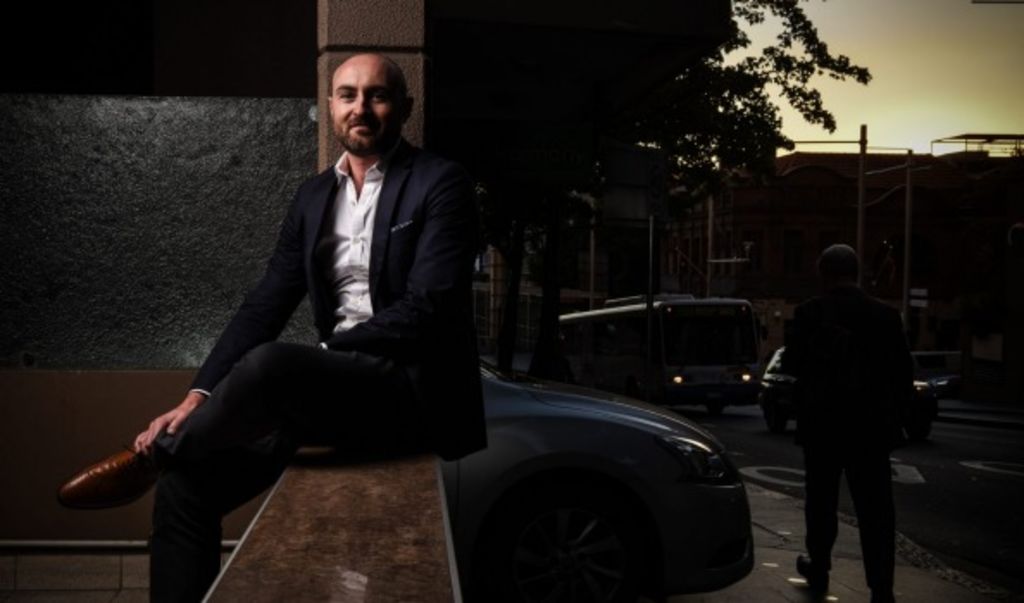 Rooftop solar start-up targets rentals, seeks $20m in IPO
About 2.4 million rental houses and apartments have limited access to solar rooftop power. Simon Barnes and Chris Mrakas want to bring them in from the cold.
In a new twist on the "sharing economy", they have developed technology that monitors solar power usage by individual tenants in real time, bills them for the amount they use and remits the payments to the landlord.
The just-launched Digital Solar service can offer solar power to tenants for about 9¢ a kilowatt hour – compared with peak tariffs of 48-52¢ in NSW and Queensland – and still leave a margin for the landlord to repay his investment in solar panels.
"It's a brilliant arbitrage opportunity between the grid electricity price and the price of installed solar," Mr Barnes says.
Normally, landlords and tenants have little incentive to invest in solar panels. Small and medium businesses are another potential market, and there are more than 100 million rental homes in Japan, Europe and North America.
"Once we have got the technology into homes we can start delivering other services over it. There is no limit to what we can do," Mr Barnes said.
The system can be used to deliver other services – such as monitoring and maintaining swimming pools and air-conditioners, or managing battery storage systems to help people get more value from solar panels.
First they aim to get the platform humming in Australia – where solar rooftop panels are on 1.4 million roofs or almost 25 per cent of detached households, the world's highest. Then they plan to offer it to the rest of the world.
Mr Barnes and Mr Mrakas say the company will need at least $20 million in new capital to achieve its goals and are considering a public float late this year or early next.
Their company, Matter, has previously raised $5 million from AGL Energy and $3 million from wealthy investors including venture capital firm Investible. Stockbroker Bell Potter is advising the company on the float.
Craig Swanger, the chief executive of Investible, said his investors were attracted by Matter's "simple solution to a complex problem with global applications."
It has spent about $12 million building its digital platform, which was originally designed to be used by utilities such as AGL or telecoms companies. Mr Barnes reckons it is unique and already proven, and "we didn't want to become the next SAP". Their backgrounds are in blue chip consulting firms and utilities.
'Bolt of lightning'
Along the way "a bolt of lightning" convinced them that tapping unmet demand for solar rooftop from tenants was the best way to get their technology into a lot of households. And using a sharing economy model – akin to Uber with cars or Airbnb with holiday rentals – was the best way to scale it up rapidly.
"It became really obvious that there's a whole slice of the community that can not actually get access to solar because they are tenants," Mr Barnes said.
Matter has been approached by "virtually every solar installer in the country" and more than 100 property managers, Mr Barnes said. "We have been kind of bowled over by the interest."
Storage batteries are not yet economic, Mr Barnes said, but can be included in Digital Solar's offer when they are. The Greens say households should receive a 50 per cent tax credit on storage batteries to accelerate their deployment.