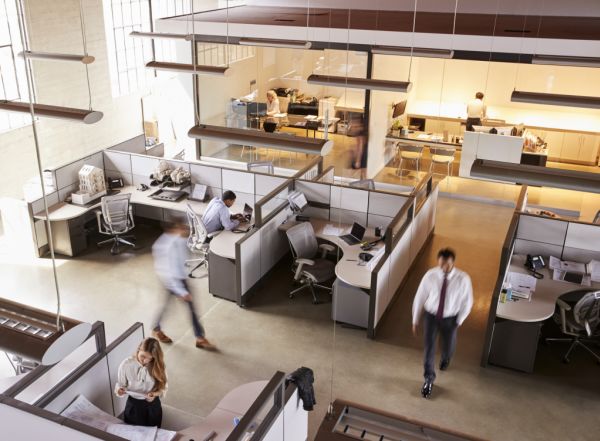 RBA's push for 'full employment' could create demand for 1 million square metres of extra office space a year: report
The Reserve Bank of Australia's battle to counter Australia's stubbornly low wages growth by aiming for an unemployment rate of 4.5 per cent could see a surge of employees that puts the squeeze on an already tight office market, a new report says.
Roughly 100,000 office workers will need to be added to the Australian workforce each year in order to bring the current unemployment rate of 5.2 per cent down to 4.5 per cent – a figure that the RBA classifies as "full employment" – by 2025, according to the latest Colliers International Research and Forecast Report for CBD office markets.
In economic terms "full employment" is the level to which unemployment can fall before labour shortages start to trigger wage inflation.
That unemployment figure of 4.5 per cent, a "best-case scenario", equates to demand for one million square metres of office space each year, according to Colliers.
[dm-listing-recommendation experimentname='midcontent-listings' positiononpage='midcontent']
"Australia will need to add around 225,000 jobs a year to keep pace with expected population growth and full employment targets," wrote report author and Colliers International's Australian research director Anneke Thompson.
"Data available from the ABS has shown that job vacancies over the past five years – in fact, since the rise in employment growth began – have been overwhelmingly in favour of white-collar jobs. In fact, 44 per cent of all jobs growth now are white-collar jobs, up from 40 per cent in 2014.
"This means that on the most positive estimations, being if the RBA succeeds in getting Australia to 'full employment' of 4.5 per cent, circa 100,000 white-collar jobs would be created each year. This equates to about one million square metres of office demand Australia wide each year."
According to the latest Property Council of Australia Office Market Report, a total of 334,494 square metres of office space will be added nationally during the second half of 2019 with an additional 603,566 square metres due to be added to CBD markets in 2020 and a further 667,359 square metres to come online from 2021.
The one million-square-metre figure was calculated by assuming 10 square metres of demand per additional white-collar worker, according to Ms Thompson, who noted that not all of the demand will be for new office space.
"This forecast is quite different to a 'net absorption' forecast, as the one million square metres of demand will be catered to by a combination of solutions, such as existing vacant space, occupiers becoming more space efficient [with tighter floor space ratios], coworking groups [who have the space ready and waiting to be absorbed by more white-collar workers], and of course the take-up of more office space," she said.
"There tends to be a bit of a lag between increases in employment and the take-up of additional space, as most corporates will make the decision to increase their space required once they reach a lease expiry date, or their space needs become absolutely critical."
Achieving full employment is one of the RBA's key missions, as outlined by the Reserve Bank Act 1959. The RBA lowered its definition of full employment to 4.5 per cent from 5 per cent earlier this year in a bid to overcome wage growth stagnation.
Is 4.5 per cent unemployment a realistic target? 
Domain Group chief economist Trent Wilson said while the unemployment rate was currently 4.5 per cent in Victoria and NSW, the RBA would have its work cut out for it if it wanted to replicate that figure nationally.
"It's possible, but the RBA will need to cut rates further to get unemployment that low, and may need to use unconventional policies to stimulate the economy. Last time the unemployment rate was 4.5 per cent was in 2008, so it would be a good result if unemployment got to as low as 4.5 per cent. However, underemployment is now higher than in the past," he said.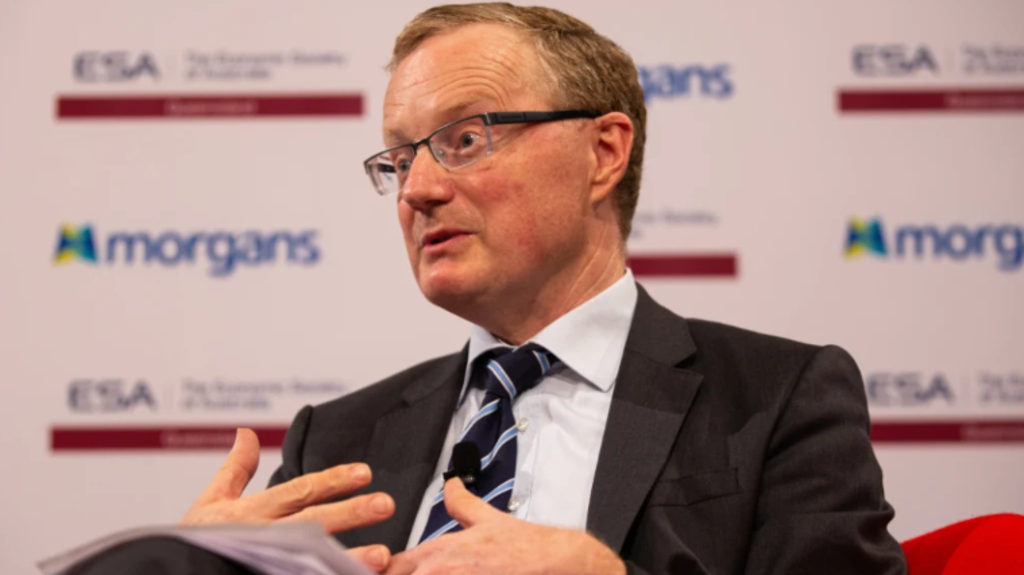 But barring any global economic shocks, Ms Thompson believes that 4.5 per cent unemployment – a "best-case scenario" that flies against the RBA's own current forecasts – is achievable.
"The reality is anything can happen between now and 2025, however, assuming there is no major economic shock, it seems more likely than not that Australia can reach an unemployment rate of 4.5 per cent. One factor that sets this economic cycle apart is low wages growth," she said.
"This means it is relatively more affordable to hire additional workers now, and this is no doubt having an impact on the strong jobs growth environment. If wages growth did start to get stronger, however, then I would expect that jobs growth would start to slow down as well."
Australia's unemployment rate reached an all-time high of 11.22 per cent in December 1992 and a record low of 3.98 per cent in February 2008, according to the Australian Bureau of Statistics. The current rate is 5.2 per cent, compared with a rate of 3.7 per cent in the US.
Short-term squeeze but new supply in sight 
If the RBA does achieve a "best-case scenario" of 4.5 per cent unemployment by 2025, the growth in jobs is expected to be concentrated in the country's two biggest employment centres – Sydney and Melbourne – according to Ms Thompson.
"Based on current trends, the office demand is still centred on Sydney and Melbourne, although Canberra can expect to absorb some of this, given government jobs are a big contributor to jobs growth. The Brisbane market is also showing signs of improvement in jobs growth and net absorption. Coworking is certainly providing a relief valve for start-ups and corporates alike, and will absorb more workers while direct space remains tight," she said.
Each of these city's capacity to absorb this new demand in the short run is likely to be constrained, according to the forecast.
Sydney recorded net supply of negative 50,335 square metres in the year to June 2019, with a net supply of 7638 square metres forecast for the year ending June 2020.
Finding space in Melbourne should be a little easier, with those same figures sitting at 72,494 square metres and 221,200 square metres respectively.
But beyond 2021 a new wave of supply in both cities should begin to provide relief, according to Ms Thompson.
"Given Sydney and Melbourne CBDs have very low vacancy rates [and have been low for some time], there is a shortage of space for occupiers to expand in to at the moment. The other major markets in those cities, such as Parramatta in Sydney and city fringe in Melbourne, are also very tightly held. All of these markets, however, are in the midst of a supply cycle, and once stock starts completing in 2020, we should see some options open up for occupiers."
Sydney in particular is set to benefit from new supply associated with the construction of office space on and around stations of the new metro train line that is traversing the city.
"We expect tight conditions in the Sydney CBD until early 2022. More known pre-commitment activity means that our forecast peak of vacancy in January 2022 of 6.2 per cent has been revised down to 5.4 per cent. We now expect a peak in vacancy of 6.8 per cent in July 2024, however, this outlook is set to change as we get more clarity on the [over-station developments] and Central Station developments over the next year or so," Ms Thompson wrote.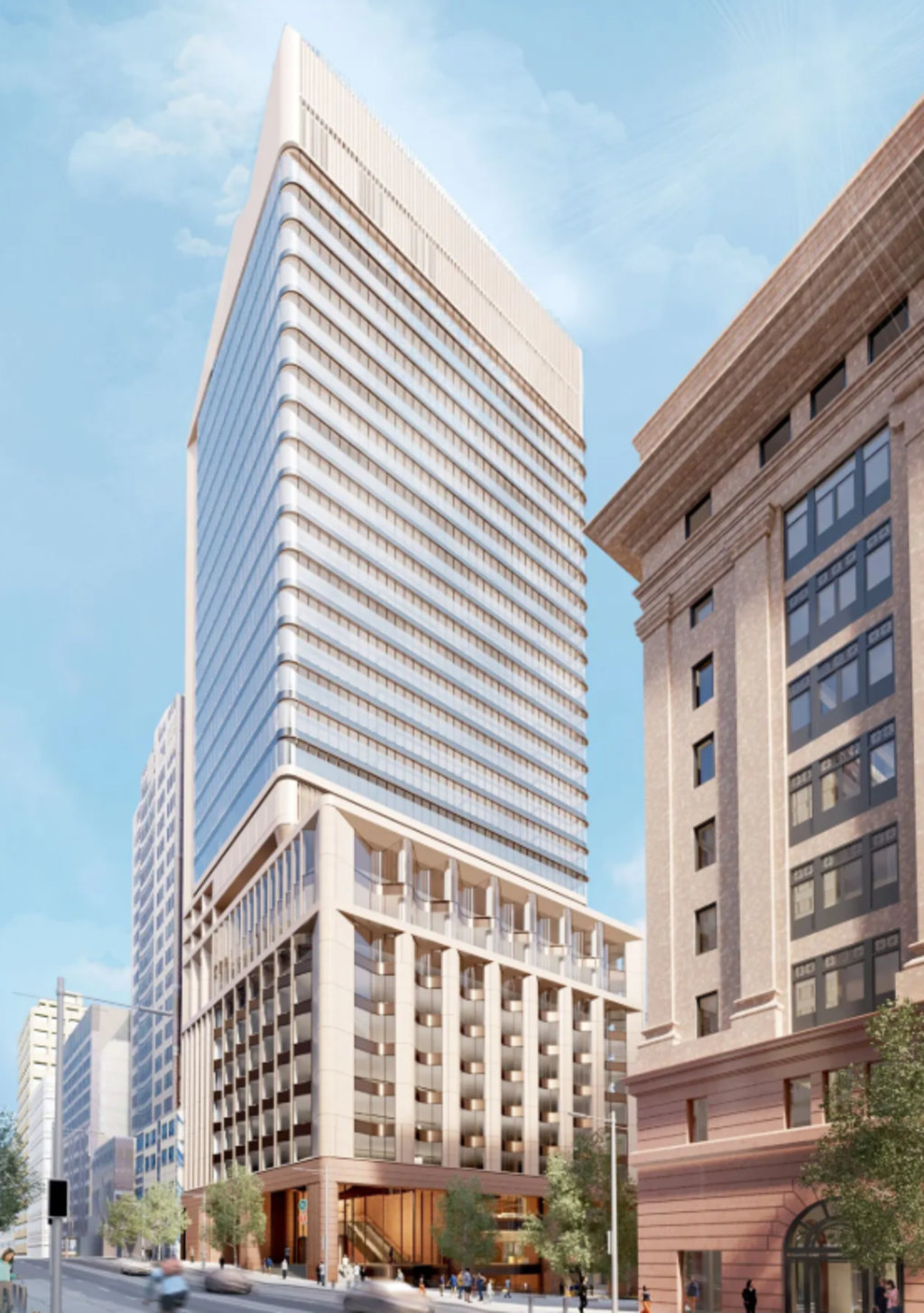 "The 2024 supply boost thanks to the OSDs means that the Sydney CBD may see the largest boost to net supply over the past 20 years."
However, there are still some threats to the city's ability to absorb an expanding workforce.
"While we have certainty around upcoming supply, there is less certainty around withdrawals. Currently, our forecasts for the 2023 to 2026 period assume a level of withdrawals. However, given the large amount of secondary grade stock still present in the Sydney CBD [two million square metres, or 40 per cent of the market], there is still significant opportunity for stock withdrawals for either refurbishment or alternative use," Ms Thompson wrote.
"Over the past 20 years, secondary stock in the Sydney CBD has reduced by 21 per cent, or 541,000 square metres, with this trend accelerating over the past five years."
Another factor at play is that  "strong pre-commitment levels on newly built stock" means that new options for owner-occupiers will be mainly in the "backfill space".
Obsolete, 'untenable' office stock
Outside of Sydney and Melbourne, issues with the type of stock available in markets like Canberra and Brisbane and the requirements of their main industries could hinder each city's ability to absorb an expanding white-collar workforce.
A new CBRE Viewpoint report stated that many buildings in both cities had been "rendered obsolete" with a high proportion of secondary grade stock, what it terms as buildings "characterised by smaller floorplates than their prime counterparts, lower energy efficiency and ageing design causing staff retention issues when combined with location and lack of amenities".
"The secondary markets in Sydney and Melbourne have performed well because of strong economic fundamentals, low vacancy rates and increased demand for office space in conjunction with strong white-collar employment growth," said CBRE senior research analyst Aiden Bresolin.
"However, in Perth, Brisbane, Adelaide, and Canberra, it is a different story. Some secondary buildings in these locations are now virtually untenable or have a high vacancy of 40 per cent-plus and require extensive refurbishment to be brought up to a modern standard."
According to the report, Canberra has more than 1.2 million square metres of secondary office space – almost greater than Adelaide CBD's total supply of office space.
"Canberra has never seen a secondary/prime vacancy spread as large as exists today [10.8 per cent], which has occurred due to expansion of government tenants. Secondary buildings are ageing and losing appeal in the market as government requirements such as high NABERs ratings have contributed to a transition from secondary buildings to prime buildings. However, owners of secondary buildings who are proactively investing in refurbishments are continuing to experience solid tenant demand,"  said CBRE's state director office leasing Zoe Ferrari.
[dm-listing-recommendation experimentname='below-content-listings' positiononpage='belowContent']
Keep up with Commercial Real Estate news.
Keep up with Commercial Real Estate news.