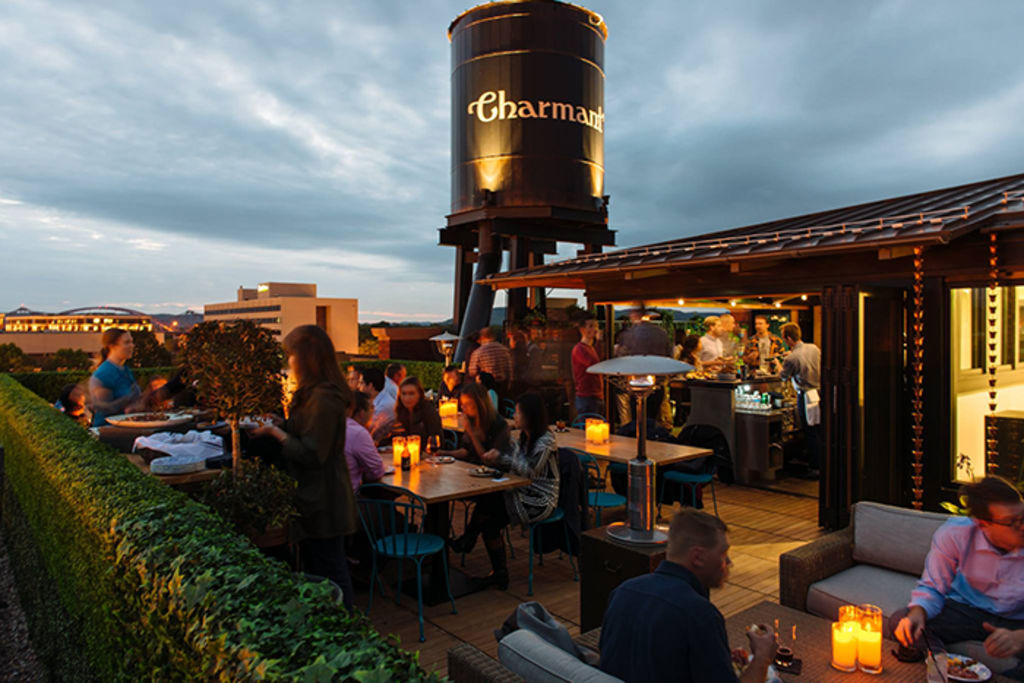 Old industrial buildings find new life as luxury hotels
Covington, Kentucky, a city of 40,000 across the Ohio River from Cincinnati, seems like an odd place for a high-end hotel. For Mario Tricoci, that's a selling point.
Last year, the Chicago developer hooked up with a local real estate investor on a $USD22 million ($29 million) retrofit of a century-old, seven-storey, defunct Covington department store that locals say was the first skyscraper in Kentucky made of reinforced concrete.
Tricoci, chief executive officer of Aparium Hotel Group, is in the middle of a small-market spree that started with the conversions of a Milwaukee warehouse in 2013 and a chocolate factory in La Crosse, Wisconsin, in 2015.
Aparium has hotels taking shape in a former warehouse for tractors and other farm equipment in Minneapolis, an old fire department headquarters in Detroit, and an obsolete bottling plant for Pabst Brewing in Kansas City.
An artist's impression of The Hotel Covington project. Photo: The Hotel Covington, Facebook
By the time he's done, Tricoci said, the company could be operating 20 hotels – or more – with a focus on small cities that are nonetheless big enough to have a pro sports team.
The idea is to grab hold of two dovetailing trends: consumers shying away from branded offerings and investors putting money into smaller US cities, encouraged by local economic development types and a diverse set of national cheerleaders.
They include AOL co-founder Steve Case, who has been banging the drum for technology startups in minor markets, and commercial real estate firms touting "18-hour cities" on the theory that traditional markets such as New York and San Francisco have become too expensive.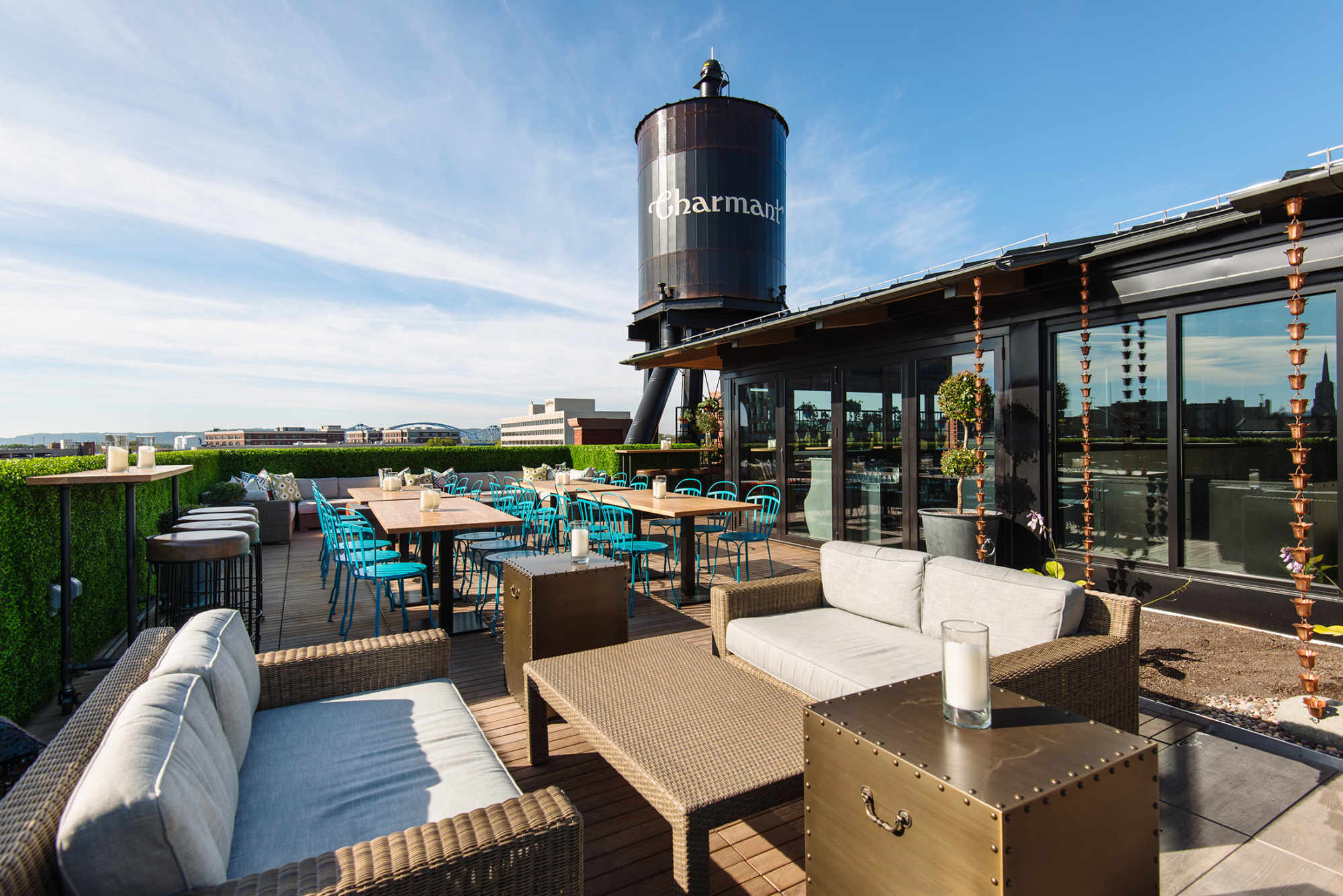 The Charmant Hotel in La Crosse, Wisconsin, is a converted confectionery factory and "Charmant" was a chocolate brand it once produced. Source: Aparium Group
"Coming out of the recession, it felt like a safer environment to play in," said Tricoci, 44, whose previous company built the Elysian Hotel in Chicago, a five-star offering that opened in 2009 and was later rebranded as a Waldorf Astoria.
While the room rates are cheaper – Tricoci estimates that a $USD200 ($261) suite at his Charmant Hotel – an old candy factory in La Crosse – would go for $USD700 ($916) a night in New York – the dearth of competition has helped keep Aparium's early properties busy.
"Every one of these markets has wealthy people who eat and drink and spend money," he said. "They have major businesses with spending accounts and stipends."
The Oklahoma City building that was once a Ford Motor Company assembly plant. Photo: Supplied
Aparium isn't the first hotel operator lured to the rehab business by the prospect of cheap buildings with good bones.
The Ritz-Carlton Philadelphia sits in a domed Beaux Arts building that was put up as a bank headquarters.
The Renaissance Pittsburgh Hotel, a Marriott property, occupies a 1906 building commissioned by Henry Phipps, a partner in Carnegie Steel. Kimpton Hotels has a line, called Hotel Monaco, dedicated to the adaptive reuse of historic buildings.
Drury Hotels has put beds in an old fur-trading building in St Louis and a former education department building in Cleveland.
The list goes on. Over the last decade, the boutique chain 21c Museum Hotels has refurbished historic buildings in Louisville and Lexington, Kentucky; Durham, North Carolina and Cincinnati. The company is currently converting an Oklahoma City building whose original purpose was as an assembly plant for the Ford Model T.
The company is working on historic projects in Nashville, Indianapolis, and Kansas City, where it will soon be competing with adaptive reuse projects flying the flags of Holiday Inn Express, Hampton Inn and Embassy Suites.
"More developers have started to leverage adaptive reuse over the past three years, and we've seen some really creative conversions across the US, often from vacant or under-utilised office buildings to full-service, lifestyle and select-service hotels," said Lauro Ferroni, senior vice-president at JLL's Hotels & Hospitality Group in the US.
"We expect this trend to continue, across both primary and secondary markets, as these are often the types of deals where developers make the best returns."
The trend toward adaptive reuse started in earnest when consumers began to tire of the cookie-cutter hotels popular in the 1980s and 1990s, said Jan Freitag, a senior vice-president at the hotel data firm STR.
There are more than 150,000 hotel rooms currently under construction in the US, up from a low of about 80,000 in 2009 – just after the financial crisis.
Embassy Suites project: The 925 Grand Building, formerly the Federal Reserve Bank of Kansas City, Missouri. Photo: Supplied
Using old buildings helps developers differentiate their products in a bustling market and it may help hotels entice travellers increasingly lured to the more idiosyncratic experience of booking a room on Airbnb.
Developers willing to meet the building standards of the National Park Service can qualify for "historic rehabilitation" tax credits, which cover 20 per cent of the rehab costs. Builders won preliminary approval for $USD6.6 billion ($8.6 billion) of those tax credits in 2015, a total that covers residential and commercial projects.
States commonly offer additional tax credits for historic rehabilitation.
"These days there's a demand for differentiation, where hotels want to be unique and have personalities," said David Schon, a Washington-based partner at the law firm Nixon Peabody who advises clients seeking tax credits for fixing up old buildings.
"When hotels want to locate downtown in centres of cities, they tend to be old buildings with interesting architecture."
For the Embassy Suites project in Kansas City, a developer is planning to spend $USD149 million ($195 million) spiffing up a former Federal Reserve Bank building.
There you'll be able to relax in ornate splendour amid the ghosts of central bankers. Surely that has its charms, if not an infinity pool.