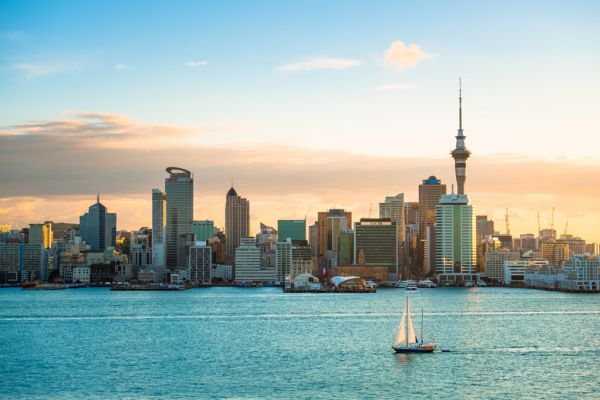 NZ government tells landlords to step up with rent relief for commercial property tenants
The Government has told commercial landlords to "step up now with rent relief" using the $NZ2 billion ($1.89 billion) they will gain from the depreciation of commercial buildings.
Speaking at Parliament's Epidemic Response select committee Minister of Small Business Stuart Nash said the reinstating of tax depreciation on commercial and industrial buildings would put an estimated $NZ2 billion into the pockets of commercial and industrial landlords.
"This is a compelling reason for them to step up now with rent relief," Nash said.
Last week the Government surprised the huge commercial property sector by rejecting an up to $NZ1.1b proposal from the Property Council for a three month rent subsidy and other measures to support landlords and tenants
[dm-listing-recommendation experimentname='midcontent-listings' positiononpage='midcontent']
Trustworthy, accurate and reliable news stories are more important now than ever. Support our newsrooms by making a contribution.
The Property Council, representing landlords, acknowledged in its rent subsidy proposal that the Government would be sharing the risks of landlords.
The proposal revealed that landlords collect an estimated $NZ141 million of rent each week, equivalent to $NZ7.33b a year.
Instead of a rent subsidy the Government introduced a $NZ3.2b package for SMEs where the core initiatives were tax relief designed to put tax refunds in the pockets of small businesses.
It is called a loss carry-back scheme estimated to cost $NZ3.1b over two years where companies forecasting a loss this financial year can offset that against profits from the previous year and receive a refund on provisional tax already paid.
Nash told the select committee those refunds would start being delivered next month.
The Property Council said in its discussions with government it proposed a support package for commercial tenants facing a 50 per cent loss of revenue, comprising several components that would have provided immediate relief to tenants so they could continue to meet their contractual obligations to landlords.
The rent subsidy for three months would cost $NZ600m to $NZ1.1b but if combined with a rent tax deferral component as well the cost could drop to $NZ500m to $NZ800m.
"Unfortunately, the wet hand shake offered by the Government this week has done little to provide immediate relief for those tenants unable to pay their rent," council chief executive Leonie Freeman said on the council's website.
In the proposal the council said the commercial property sector was estimated to be worth $NZ145b, excluding residential investors.
About a third of the $NZ145b was owned by owner-occupiers, the rest was owned by many commercial landlords with one to three properties and about 10 per cent by listed property companies.
Commercial property loans were about 20 per cent of New Zealand banks' assets so major impacts to the commercial property sector "would have significant impacts to the financial stability of the New Zealand economy", the council argued.
"It is our very strong concern that without some support for occupation costs, many New Zealand businesses will become insolvent within a short period of time, resulting in high levels of unemployment and welfare liability to New Zealand tax payers."
"If occupation costs are not able to be met by tenants, property owners are not paid, then banks and other debt providers cannot be paid interest on any borrowings against those properties.
"This could add very significant stress to banks' balances sheets, with significant follow on impacts to the New Zealand economy, as we saw in the Global Financial Crisis, which was primarily a property sector driven recession via the banking market."
This article first appeared in Stuff.co.nz. Read it here.
[dm-listing-recommendation experimentname='below-content-listings' positiononpage='belowContent']
Keep up with Commercial Real Estate news.
Keep up with Commercial Real Estate news.