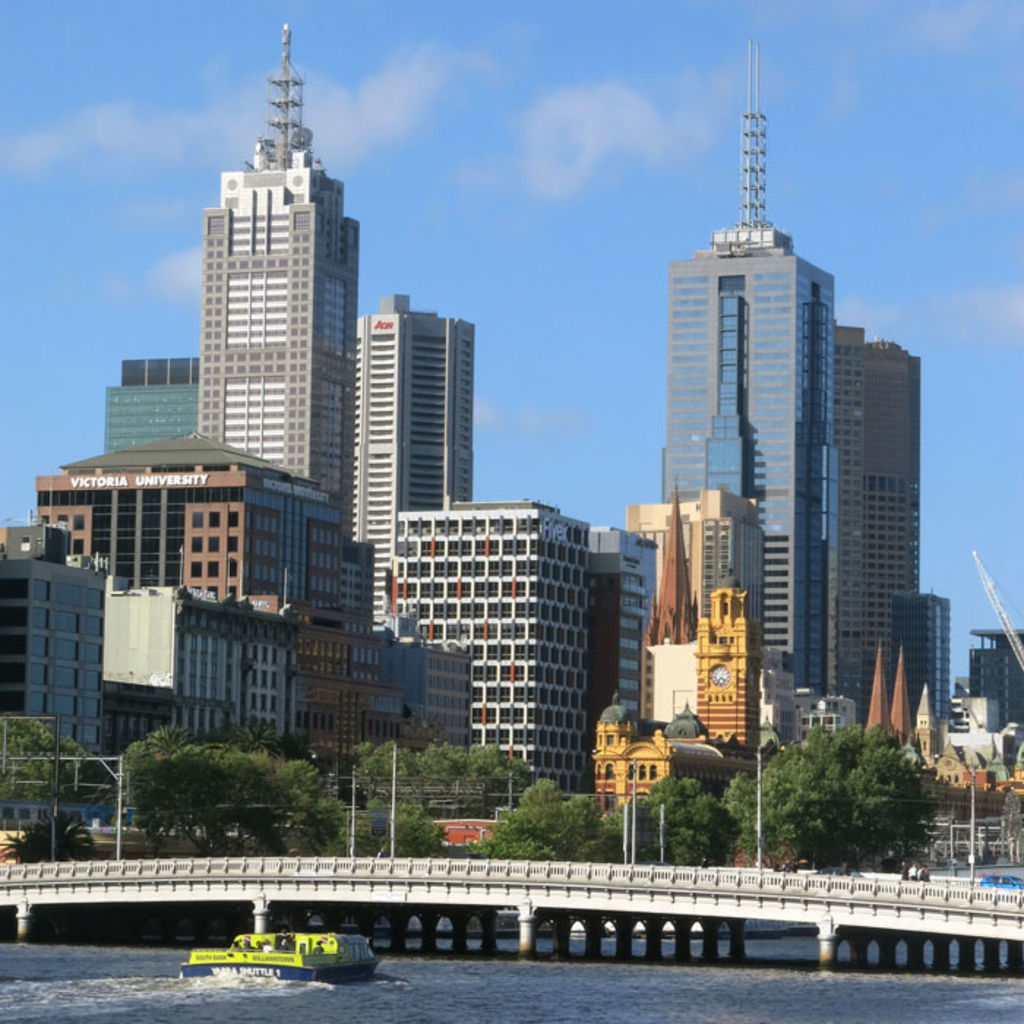 New CBD skyscraper rules 'stunned' Asian investors
Benjamin Preiss, Clay Lucas
Asian investors in Melbourne's central business district have been "stunned" by new rules restricting skyscraper density in the city centre, a planning consultancy that works extensively with overseas firms building apartment towers has warned.
Urbis director Sarah Horsfield said the new rules risked putting "a handbrake on investment".
Ms Horsfield told a Property Council breakfast that the introduction of the one-year interim rules last month had hurt the confidence "of a lot of our Asian investor clients who have been quite frankly stunned that the rules of the game can be so fundamentally changed overnight without any prior warning".
But the government insists that billions of investment dollars are expected to flow into the CBD.
The measures impose mandatory height limits for an initial one-year period and require more space between buildings and shadow and wind controls.
The measures dictate that highrise buildings in the CBD can only go above set, lower height limits if they make trade-offs with contributions to public open space or other community facilities.
City real estate agents CBRE, which has been successful in marketing scores of CBD properties to Asian investors, said there had "been a major shift in terms of confidence from developers coming to Melbourne from Malaysia, Singapore and China since the election of the Andrews government" because former planning minister Matthew Guy signed off on so many high-rise apartment projects.
"Victoria needs to be very aware of how many of these groups are now looking to deploy capital to both New South Wales and Queensland. It's real and they are a major threat to Victoria's competitiveness and future prosperity," said CBRE's Mark Wizel.
However, Planning Minister Minister Richard Wynne said this year he had approved more than $3.7 billion worth of construction around the inner city, including 6000 apartments and 1550 hotel rooms.
He said it was his responsibility to ensure investment improved the city rather than creating "dark, windy streets".
"What sort of a city does not have a plan for how it will grow?" he said. "Sydney, New York, Tokyo, Hong Kong are among the major cities which have a plan for growth with far stricter conditions than what I have introduced."
The interim controls apply to the Hoddle Grid, which covers the CBD and Southbank.
Mr Wynne said he could also use his discretion to approve applications that "give something back to the community", such as open space or a child care centre.
The government will conduct consultation on the measures early next year before they are fully implemented.
Property Council Victorian deputy executive director Asher Judah said the property industry generally agreed that rules governing development in the CBD needed to be "refreshed". However, he said the latest measures had eroded the confidence of investors.
"The interim measures have undermined investor confidence and have raised question marks over the values of some properties in the city, particularly along Flinders Street," he said.
Mr Judah said Asian investors may have been rattled by the combination of the cancellation of the East West Link contract, a new foreign investors' tax and the latest interim measures.
He said those particular conditions did not exist in other cities, including Sydney and Brisbane.