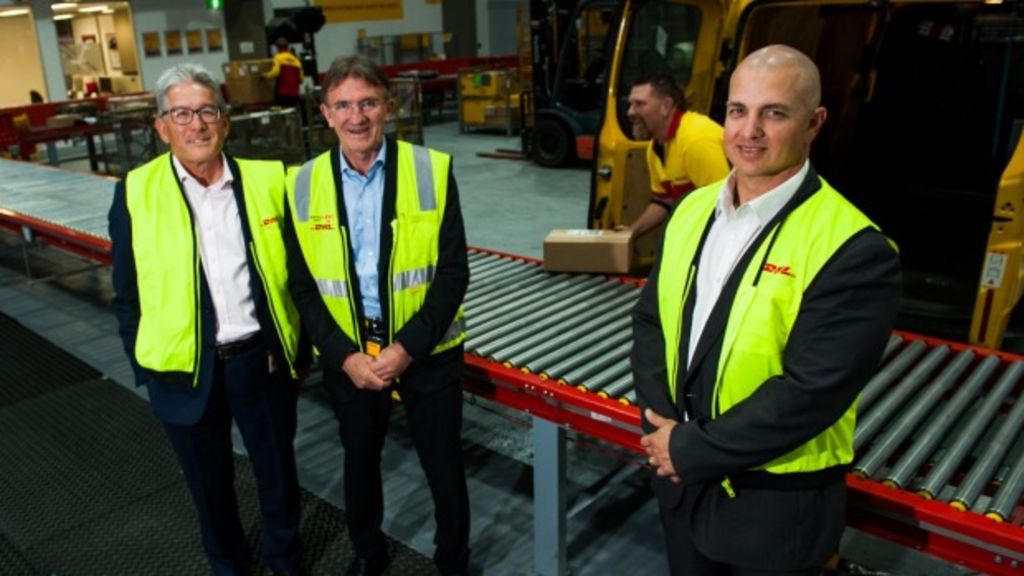 International freight company DHL opens $1.8 million warehouse in Fyshwick
The Canberra arm of an international freight company will be keeping a watchful eye on Canberra's new connecting route to south-east Asia when the first flight takes off in September.
But DHL Express Australia's vice-president of commercial Phil Corcoran said the company will continue to export internationally via Sydney until the route is more established.
"We're going to review those developments and see what opportunities there are around the timings," Mr Corcoran said.
"Whether the routing direct or via Sydney will work in terms of our transit time offering are all yet to be determined but we're watching these developments with real interest."
The logistics company opened a $1.8 million warehouse in Fyshwick on Thursday to cater for growing volume of international trade flowing in and out of Canberra.
At 1130 square metres, the new pick-up, delivery and sorting centre is triple the size of their last warehouse with only half the carbon footprint.
Mr Corcoran said the facility will make it easier for Canberra businesses to get their products out there.
Canberra watch designer Erroyl can get its products into customers' homes in Britain and the US in about four days using the company.
One of its founders, Wes Knight, said while they were originally geared to serve a predominantly Australian market, they now ship to 50 countries and their biggest shipping destination is Norway.
"Who would have thought  Norway of all places would be interested in a small watch company in Canberra," Mr Knight said.
"[Faster shipping times] reduces the sceptical nature of purchasing from an Australian retailer because traditionally if we couldn't supply something within a week we'd potentially risk losing a customer."
The company is also looking at direct flights from Canberra to Singapore to lever its way into the Asian market.
"Direct flights open us up more to Asia than we are currently and it's certainly something we've discussed with our Singapore stockist. Most recently [we've spoken] with a stockist in Japan possibly taking on our watches," Mr Knight said.
"The south-east Asia market is a very brand-conscious market but I think there's a little bit of space for us to carve out a niche in that region, particularly in Singapore, Malaysia, Thailand and the Philippines where there's a greater level of  disposable income increasingly and people are more able to afford luxury watches."