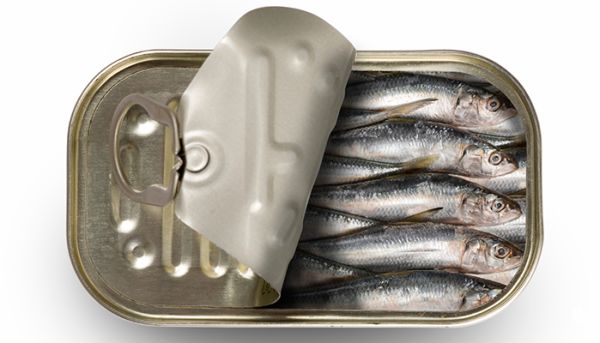 High-density workplaces linked to lower productivity
When it comes to office productivity, it's all about that space.
If workspace density is too high, staff productivity, performance and retention may be at risk.
Research shows the danger zone is anything less than 5.6 sqm per desk. Even up to 9.3 sqm per desk, there are risks that not all aspects of work – particularly knowledge-based work – are fully supported.
The solution? New and dynamic ways of working – maybe even at the beach.
[dm-listing-recommendation experimentname='midcontent-listings' positiononpage='midcontent']
Global commercial real estate company CBRE's study, Space Utilisation: The Next Frontier, examines how companies can use workplace density and use data to drive efficiency and business performance.
According to the report, workplace space in Hong Kong, India and China had shrunk from 9.3 sqm per desk to 4.6-5.6 sqm per desk in the past decade.
In Europe and the US, the norm is 13.9-18.6 sqm per desk while Australia and New Zealand allow for 8.4-13.9 sqm per desk.
CBRE says it is important for organisations to provide an environment for their people to be as productive as possible. Photo: Disney/Pixar
CBRE's Pacific Director of Workplace Strategy, Matt Strudwick, said the statistics and data were of interest to the Australian market given that many organisations were continuing to look at their workplace strategy to support employee productivity, attraction of the best talent and servicing clients while containing costs.
"The report provides fuel to the fire of those looking to reduce these costs as Australia has some of the highest densities in the Asia Pacific region," Mr Strudwick said.
"Couple this with some of the highest costs (within the CBD's of major cities) and there is a natural desire to reduce the footprint of an organisation."
The productivity "danger zone" is anything less than 5.6 square metres per desk. Photo: Supplied
In considering density targets and planning for the future, Mr Strudwick said it was important for organisations to remember the purpose of their workplace – typically, to provide an environment for their people to be as productive as possible.
Despite workspaces shrinking elsewhere in the world, many of the latest workplace fit-outs show it's no longer a case of cramming in the cubicles and providing only the basics.
Knight Frank has introduced activity-based work principles at its new offices in Angel Place, Sydney.
A green living wall is the focal point of the quiet room, which offers a retreat for staff to work in silence.
Knight Frank's new quiet room. Photo: Knight Frank
The GPT and QIC co-owned MLC Centre's Executive Quarters boasts end-of-trip facilities to rival those of a luxury health club, including a complimentary towel service, 318 lockers, 193 bike racks, ironing stations and secure access.
CBRE Asia Director of Workplace Strategy Peter Andrew said there were alternatives that would allow firms to balance the pressures of cost and density.
"In order to drive space efficiency and business performance, we propose organisations to implement new and dynamic ways of working, including more focused and more collaborative settings that are easily accessible through enhanced employee mobility within the workplace," Mr Andrew said.
"This will drive down costs per person by optimising the utilisation of work settings."
Mr Strudwick said Australia's work culture had developed to the point where the adoption of flexible work models and enablement of employees through technology had driven down the need for space while driving up the focus on productivity and attracting talent.
He also warned that using space in a static way was shortsighted for organisations planning for the future of their business.
More focused and collaborative settings are considered necessary to drive efficiency and business performance. Photo: Supplied
While lease terms were typically five to 10 years, Mr Strudwick said organisations were driving more of their non-core business activities to project teams using short-term resourcing.
This meant that the demand on an organisation's workspace – being the headcount it had to accommodate – moved significantly over a 12-month period.
"The next frontier of space utilisation planning for organisations in Australia is focused on utilisation ranges," Mr Strudwick said.
"What it is the maximum utilisation the space can achieve for short bursts to enable the business to flex and gear up around key milestones and what is the minimum level to warrant the expense and ensure the productivity of the people working within the space?
"How are we utilising the workplace to achieve the most productive balance between collaborative, individual, and focused work?
"How are employees enabled and encouraged to mix their time between 'the office', working from home, and third spaces such as client sites, shared workspaces or even the beach?"
[dm-listing-recommendation experimentname='below-content-listings' positiononpage='belowContent']
Keep up with Commercial Real Estate news.
Keep up with Commercial Real Estate news.