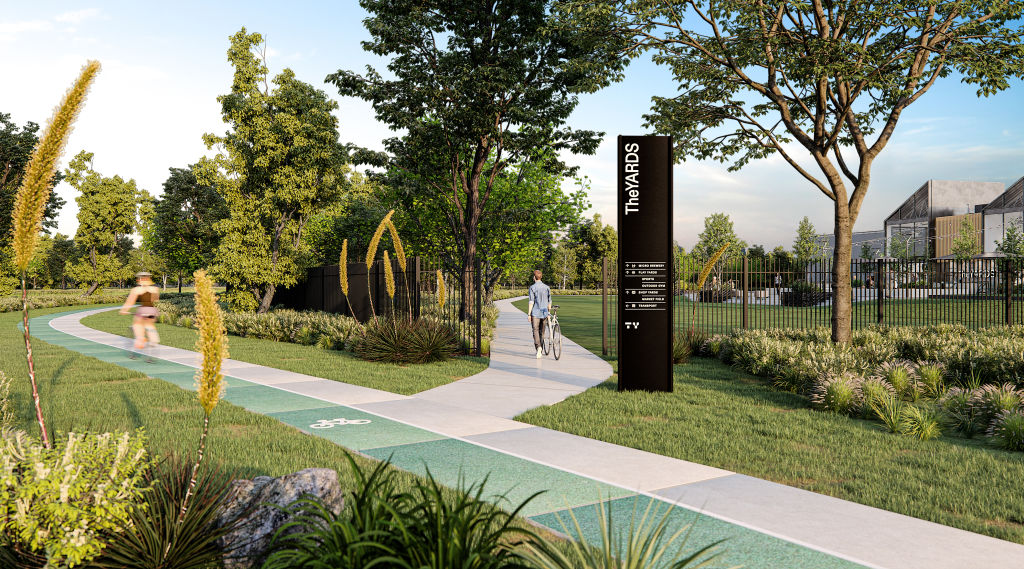 The far-reaching implications of ESG that are changing the real estate landscape
Environmental, social and governance (ESG) is a hot-button topic. It describes a set of principles related to sustainability, social impact and ethical practices. For commercial property stakeholders, this has far-reaching implications that are already changing the real estate landscape.
When it comes to ESG, many might think the industrial sector would be least likely to take up the fight, however experts say otherwise.
JLL's Accelerating Logistics and Industrial Sector Sustainability report details how the sector can help deliver on net-zero carbon by 2050. For example, the report says developers, owners and users of our largest industrial spaces are among the biggest advocates for carbon reduction. JLL's analysis shows that 53 per cent of Australia's top 100 industrial and logistics occupiers now have net-zero targets.
JLL head of sustainability Connor McCauley says demand from occupiers for ESG compliant industrial assets is at an all-time high, with data from GRESB highlighting the importance of ESG among industrial property occupiers.
"Investors and financiers are putting as much importance on ESG performance of industrial funds as they have historically had on commercial office, retail and residential funds," McCauley says.
"In the 2022 GRESB submission, industrial participants were the fourth largest sector after diversified, residential and office, and numbers have been increasing each year."
He says tenants are demanding more amenities and improved environmental performance to align with their own ESG commitments, "not to mention consumers … are becoming more socially conscious about how their spending decisions can negatively impact the planet and its people, and this is having a knock-on effect in the industrial and logistics sector where the majority of transport and manufacturing emissions takes place".
CBRE recently hosted a Supply Chain & Logistics Association of Australia event in Western Sydney, where it was noted that developers are heightening their focus on delivering more sustainable, resilient buildings, with more programs and initiatives being rolled out to upgrade existing industrial assets.
CBRE Asia Pacific head of ESG research Sameer Chopra says there is still scope for improvement. "Office and retail sectors have already made significant strides in energy reduction, particularly as a result of having rating tools like NABERs," he says. "In the industrial sector, there remains a significant opportunity to measure, certify and improve."
He says while there is a desire among tenants to align with ESG industrial developments, current market conditions make it difficult to quantify the advantage to property owners.
"You don't always see a green premium in a really tight market. But whenever vacancy is a little higher, the number one thing we see is that the best green stock gets leased up, and we typically find that there's about a 65 per cent advantage in leasing. So, you get about two- thirds more leasing deals done in green stock."
But he says that hasn't slowed progress because ESG is not all about the bottom line.
"Rent premium is not the reason to execute an ESG strategy," Chopra says. "It's the right initiative for owners, tenants and the wider community. It also helps protect asset value against future regulatory changes."
Over the long-term market cycle, McCauley says building owners who outperform their peers in global ESG benchmarks still tend to enjoy lower vacancy rates and higher rents.
For the tenants, the benefits include lower heating, cooling and lighting operational costs. These businesses also see an ESG-conscious industrial asset as crucial to securing staff.
"By selecting properties with access to amenities such as changing facilities, cafeterias and green space, they can attract and retain employees," McCauley says. "Employees can work in a healthier environment with access to natural light, comfortable environmental conditions and opportunities to engage with other colleagues socially."
There are significant ESG initiatives already available to industrial property, he says.
"Rainwater harvesting, drought tolerant or native landscaping and various energy efficiency measures such as installation of LEDs, improved insulation, and improved monitoring and measurement equipment have resulted in improved environmental outcomes such as reduced water and energy consumption.
"Today we are seeing the focus shift to carbon reduction and resilience and many owners and developers are now focusing on electrifying their properties by installing rooftop solar panels, electric vehicle charging and, in some instances, battery storage technology.
"In addition, some progressive developers are trialling various lower embodied carbon materials in the construction of new properties, such as green concrete, steel and cross- laminated timber."
McCauley notes that initiatives are being widely adopted. He says several developers are leading the way, with Frasers' The YARDS estate at Kemps Creek and GPT Group's embodied carbon neutral logistics development at Truganina being standout examples.
Get a weekly roundup of the latest news from Commercial Real Estate, delivered straight to your inbox!