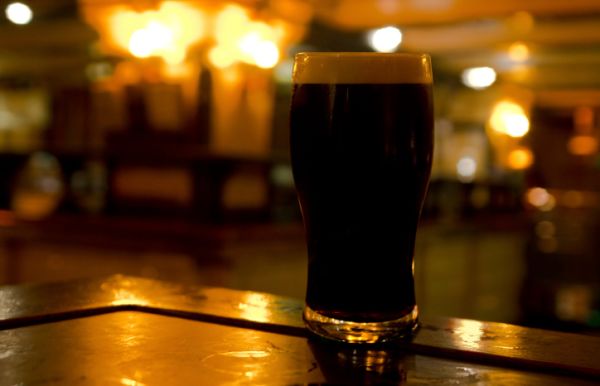 Going, going, gone: 10 iconic bar closures and moves in Sydney
The Sydney Morning Herald
Daisy Dumas
King Street Wharf's bastion, Cargo bar, is up for sale, signalling yet another shift in Sydney's nightlife landscape. Here are 10 more …
Flinders Hotel
The Flinders Hotel, a focal point of Sydney's LGBTQI community, closed in January 2015. Photo: Peter Rae
Closed January 2015. Publican Jason Ryan told Fairfax Media: "Those lockout laws just killed us. All pubs within the area are struggling really badly, and trust me, we've tried everything to make it work. But without compensation or much warning the state government is shutting the late-night pub industry down." The Taylor Square venue sat on the Mardi Gras route and was perhaps Sydney's best-known gay bar.
Exchange Hotel
[dm-listing-recommendation experimentname='midcontent-listings' positiononpage='midcontent']
Exchange Hotel, Oxford St, 'Spectrum' Bar. Many Sydney venues are closing down due the the lockout laws. Photo: Wolter Peeters
Closed August 2015. The multi-venue Oxford Street haunt was sold to private investors for a reported $6.5 million the month before it closed. It contained several gay bars, including the Phoenix, Q-Bar and Spectrum, and the hotel's closure was seen as yet another blow to the formerly thriving LGBTQI strip. President of the Sydney Gay and Lesbian Business Association, Mark Haines, said the lockouts had been "tough" for businesses. Bar-restaurant Della Hyde has moved into the former Phoenix site.
Hugos Bar and Lounge
Hugos Lounge, Kings Cross. Photo: Supplied
Closed August 2015. Kings Cross' most famous bar and restaurant venue was sold to developers last year after owner Dave Evans reported a 60 per cent drop in revenue and 80 per cent drop in customers since 2012 when new licensing restrictions were applied to venues in the inner-city suburb. Evans, who did not part ways with Hugos' Manly outpost, had the support of federal senator David Leyonhjelm, who said of lockouts' effect on closures: "Nobody seems to care."
The Soho
Soho in Kings Cross, on Victoria Street. Many Sydney venues are closing down due the the lockout laws. Photo: Wolter Peeters
Closed June 2015. Owner Andrew Lazarus blamed the closure of the Kings Cross venue, which had been operating for more than 20 years, on state liquor laws. "The lockout laws have destroyed an entertainment precinct, making us the latest victim," he said. "These laws have seen patronage to the Kings Cross area decline significantly and when combined with the increased cost of compliance, it has made the business of providing entertainment no longer viable."
Bar Century
Bar Century, which closed in February 2016. Photo: Wolter Peeters
Closed February 2016. Famous for its rock-bottom prices and sticky floors, the bar and its neighbouring floors on George Street are set to be redeveloped into a Japanese-style pod hotel, nightclub and gaming venue. Managers said lockouts were partly to blame for the end of the Century, with foot traffic down during peak hours.
Lansdowne Hotel
Last Drinks at the Lansdowne Hotel. Photo: Peter Rae
Closed August 2015. Praised as the "last man standing" in a field of inner Sydney music venues that have long gone, the music venue and students' favourite is slated to become a performing arts school. The Chippendale stalwart traded for 90 years and blamed its demise on lockout laws and trading restrictions.
Goodgod Small Club
Goodgod Small Club shut its doors in December 2015. Photo: Lee Besford
Closed December 2015. The eclectic club-cum-diner venue, beloved by indy bands, visiting DJs and everyone in between, has changed hands and now goes by the name of Plan B Small Club. While affected by the lockouts, its owners say the reasons they ceased operating the club was personal and urged more creativity in the city: "The lockouts need to end, but people should not be discouraged from creating incredible nightlife options right now."
The BackRoom
The Backroom Sydney, Potts Point. Photo: Luke Latty
Closed October 2014. The Potts Point bar hosted rapper Snoop Dogg, was linked to Kings Cross businessman John Ibrahim and was home to a colourful set of anecdotes to match. A post on its Facebook page thanked supporters for their ongoing patronage but explained: "unfortunately we have decided to move out of the Potts Point area due to the lock out laws."
The Goldfish Bar
The Goldfish Bar at Kings Cross closed in July 2015. Photo: Steve Lunam
Closed July 2015. The building housing the glamorous bar and club in the shadow of Kings Cross' Coca Cola sign was sold to property developers to "make way for a landmark development" according to its Facebook page. Managers claimed the venue would not close entirely but relocate to a bigger site, though there is no word yet on when or where its reincarnation may emerge.
Beach Haus
Beach Haus. Photo: Esteban LaTessa
Closed 2015. The Kings Cross nightclub rebranded as The Haus after shifting focus from clubbing to food and early cocktails, mirroring the gentrification of the suburb. Before its new approach, the club's takings were down by 60 per cent owing to declines in foot traffic after lockout were instated.
[dm-listing-recommendation experimentname='below-content-listings' positiononpage='belowContent']
Keep up with Commercial Real Estate news.