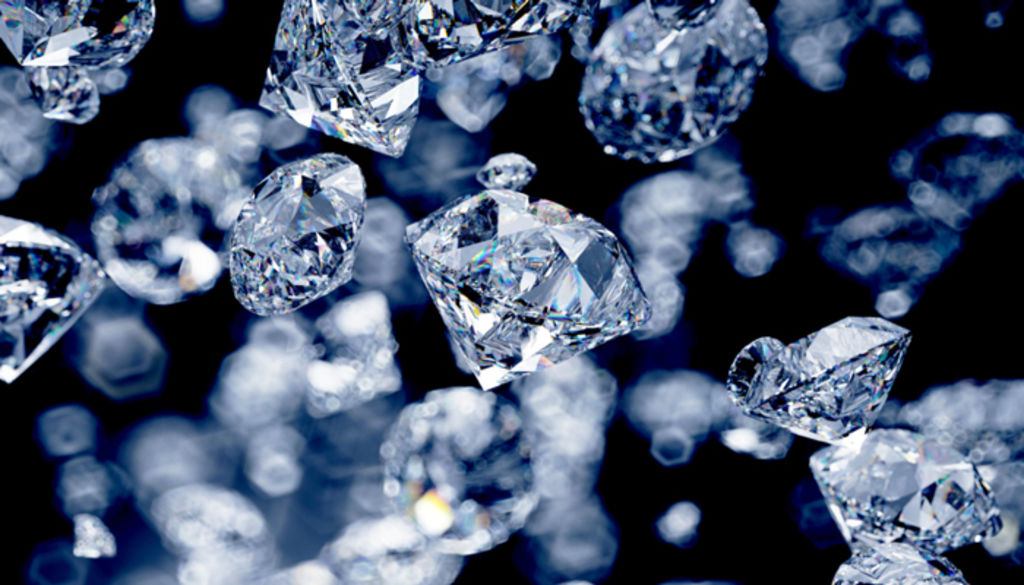 Diamonds worth $10m 'smuggled' through busy Brisbane mall
It's move day. The files are all packed in boxes, the furniture is stacked and ready to go but wait, what about the $10 million worth of diamonds?
How do you get a cache of carats to its new digs just 100 metres away without the unthinkable happening?
That was the logistical quandary a jeweller faced last month when relocating in Brisbane.
With the move safely over, Xennox Diamonds managing director and head designer Karl Schwantes can reveal how the precious gems were transferred through one of the country's busiest malls without anyone noticing.
People in Brisbane's Queen Street Mall had no idea that such precious cargo was being carried past them. File photo: Fairfax Media
It wasn't your typical two-men-and-a-truck move but nor was it Hollywood-style with suited Will Smith-types carrying brief cases full of diamonds, Mr Schwantes says.
"You'd be surprised how quickly the move was carried out," he says. "For security and business efficiency reasons, it's best to pack up and move the diamonds as fast as possible, the longer you take to move, the more that can go wrong. We were able to do it in a day."
In today's social media-driven world, it's important that staff keep all preparation for a high-value move under wraps, Mr Schwantes says.
But he places so much trust in staff at his family-owned business that they were called on to help carry the jewellery collection through Brisbane's Queen Street Mall.
"It was a very strategic move as to when and how it happened, but it wasn't like we needed a chopper to fly the diamonds from one end of the mall to the other," Mr Schwantes jokes.
It wasn't a secret-agent style operation but plain-clothes guards carrying weapons were necessary. File photo: Getty Images/iStockphoto
Walking the diamonds packed in their boxes between stores was the safest and quickest way to transfer them, he says.
Guards armed with pistols walked about 10 metres behind Xennox Diamonds staff as they carried the jewels.
"These type of moves are typically done outside of business hours, very early in the morning or late at night, with undercover plain-clothes armed guards," Mr Schwantes says. "The guards can be wearing jeans, a T-shirt and a jacket and so inconspicuous that you wouldn't notice them."
Guns were a necessary part of the operation.
"If you are carrying $10 million worth of diamonds, you need guards who are armed to protect you," he says.
Precious cargo: Risk mitigation is key when moving valuable items. Photo: Getty Images/iStockphoto
So what else can businesses do to transfer valuables with peace of mind?
"Our move was only 100 metres up the mall but the risk is always there," Mr Schwantes says.
"The best thing you can do is keep the plan to yourself, only tell those who need to know, take every precaution possible to mitigate risks and have the correct insurance in place in case the worst should happen."
Security firms that specialise in protecting high-value merchandise are so discreet about how operations are carried out they declined to comment to Fairfax Media for fear of breaching client confidentiality.
Security at the new Xennox Diamonds store is among the most sophisticated in an Australian jewellery business, with every piece of jewellery having its own security alarm.
"The high-optics (security) installed allows me to know which staff member is opening which drawer to show a particular type of ring, what time of day they are doing it, and which jewellery is being shown often and which is not," Mr Schwantes says.
"It allows us to control stock and have a more intelligent view over the business."
Xennox Diamonds' new store: Every piece of jewellery has its own security alarm. Photo: Supplied
The entire fit-out cost $750,000 with the main expense being the custom-made cabinets to accommodate the security system, Mr Schwantes says.
The store is billed as the Louis Vuitton of jewellery premises.
A concierge opens the door and escorts customers to a meet-and-greet desk while three jewellers work behind glass so customers can watch their bling being crafted.
Jewellers work behind glass so customers can watch their pieces being crafted. Photo: Supplied
Then there's a fully stocked bar, and soon the store will have Australia's largest Swarovski crystal chandelier with 80,000 crystals on 6000 strands.
"I wanted to create a special luxury experience for our customers, not just from a jewellery perspective but a retail perspective," Mr Schwantes says.
A fully stocked bar helps create a luxury jewellery-shopping experience. Photo: Supplied