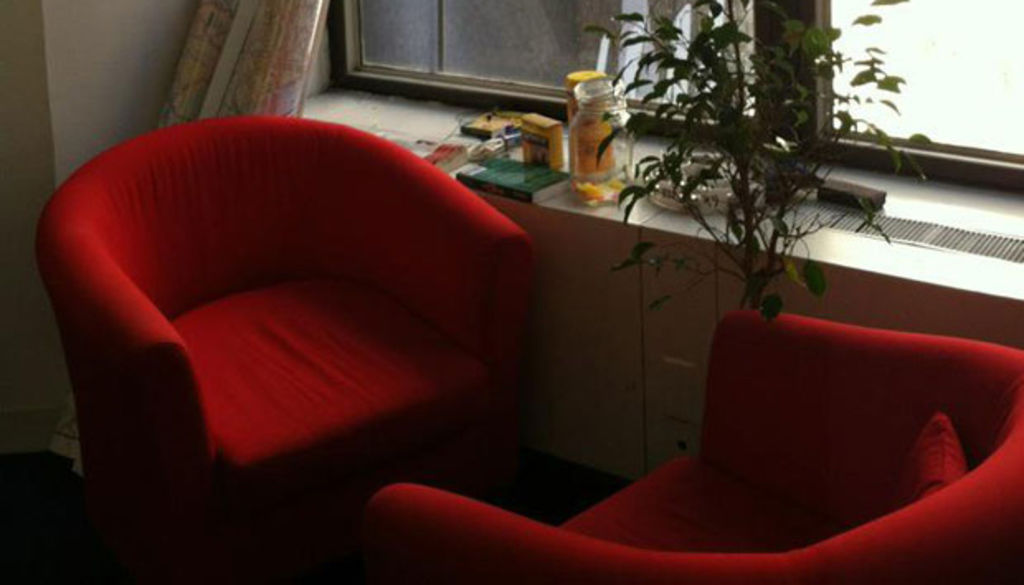 David Beckham's giant undies make for one of the most distracting office views ever
When it comes to distractions in the workplace, we've found something that will shake up the daily office briefing session.
Employees at one New York City office are bombarded on a daily basis with an extreme close-up of a crotch thought to belong to David Beckham.
Depending on your love of old Golden Balls, already one of the biggest celebrity names in the world without the help of a giant billboard, this could be a very good or a very bad thing.
How does the view from your office compare with this? Photo: Reddit
The image, shared on Reddit by one of the office's workers over the weekend, shows the big billboard that features an underwear campaign for H&M.
It's not known whether staff are jockeying for spots close to the window or whether they think it's pants.
Beckham has been modelling and designing a collection for the brand since 2012.
This H&M video of a similar billboard being installed in New York City shows the sheer scale of what the people in that office are seeing every day.
A Google Street View image of the billboard captured in 2009 with a different advertisement shows just how big the the advertising space is as it looms over the intersection of Park Avenue and 32nd Street.
Photo: Google
"I was told the office had a great view…" the employee wrote, leading commenters to leave their own witty feedback.
"No he said the view was nuts," one user replied.