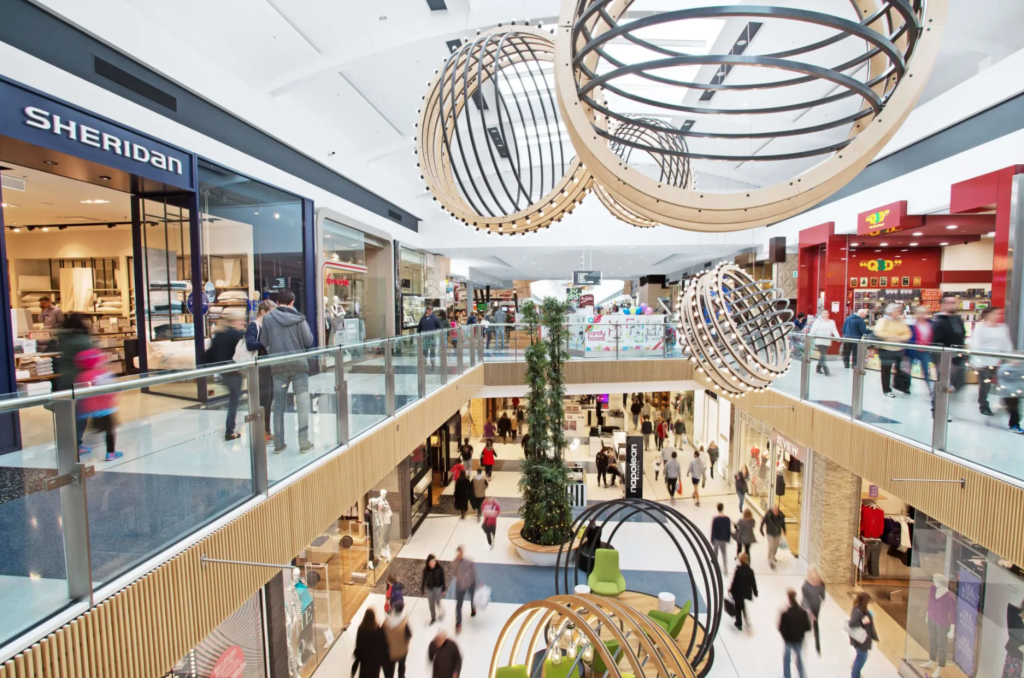 Clothes or shelter? Mall investors face mortgage dilemma
A moderate increase in people struggling to pay their home loans may hurt nearby shopping malls, research suggests.
Large shopping centres and their landlord owners – who are more dependent on shoppers' discretionary spending than their smaller neighbourhood cousins – face risks if their centres are in suburbs with greater concentrations of mortgage delinquency stretching to 30 or more days, analysts at Morgan Stanley said.
"Real estate investment trusts with malls in areas of high mortgage delinquencies may be at risk of underperforming, with shoppers perhaps having less discretionary income to spend," analysts Lauren Berry and Simon Chan said.
Their analysis follows a Moody's report in April that explored rising mortgage delinquency by postcode, linking it to a potentially uneven recovery from the pandemic in areas dependent on tourism and hospitality after the winding up of government JobKeeper payments.
If households in those locations are falling behind with mortgage payments, they are less likely to buy jewellery, the latest fashion or eat out in restaurants, the analysts maintain.
The average rate of mortgage arrears in Australia over the last five years was between 1.5 and 2 per cent.
The analysts compared the geographic spread of Mirvac, Scentre Group, GPT, Stockland and Vicinity's malls with postcodes where delinquency is less than two per cent and to localities where it is higher.
Their research found about 80 per cent of Mirvac, Scentre Group and Stockland's shopping centres are in locations where delinquency rates are below two per cent.
But Vicinity's mall are less well-placed: just 51 per cent of its shopping centres are in mortgage areas with less than two per cent. The remainder feature a greater concentration of defaults.
By contrast, all of Mirvac's malls are in localities with less than two per cent delinquency, although that is partly because many of its malls are in areas dominated by renters living in high-density apartments.
Mortgage arrears at Stockland's Wetherill Park mall in western Sydney are more than three per cent, accounting for about 11 per cent of its retail portfolio.
Morgan Stanley's analysts said the research had caveats: large shopping malls usually attract customers from the broader region rather than a single postcode, and not all households are owner-occupiers with a mortgage.
But, they said, over the next six months, the performance of malls may be driven by geography and which assets are most exposed to a post-COVID snapback.
"Beyond this, as omni-channel shopping continues to increase traction, borders re-open, and retail networks reassess their stores and rent expense, malls may continue to face challenges, so any advantage (e.g. exposure to lower mortgage arrears), however slight, should not be sneezed at," they said.
The analysts scored Mirvac, Scentre and Stockland the best, with Vicinity "perhaps the one with concerns".
Australia's big landlords are also having to contend with yields diverging for different types of centres.
Another study, conducted by Damian Stone of Y Research and Rob Ellis from Data App under the PAR Group research banner, shows yields – which increase as the risk associated with a particular asset rises – for sub-regional centres have notched upwards, to 7.5 per cent.
Conversely, yields for neighbourhood (6 per cent) and large format centres (5.5 per cent) have tightened significantly over past year, they said.
"Large format retail centres have matured into an institutional asset class with yields falling from nearly 12 per cent in 2012/13 … to below 6 per cent, a yield more historically in line with a regional shopping centre," they said.