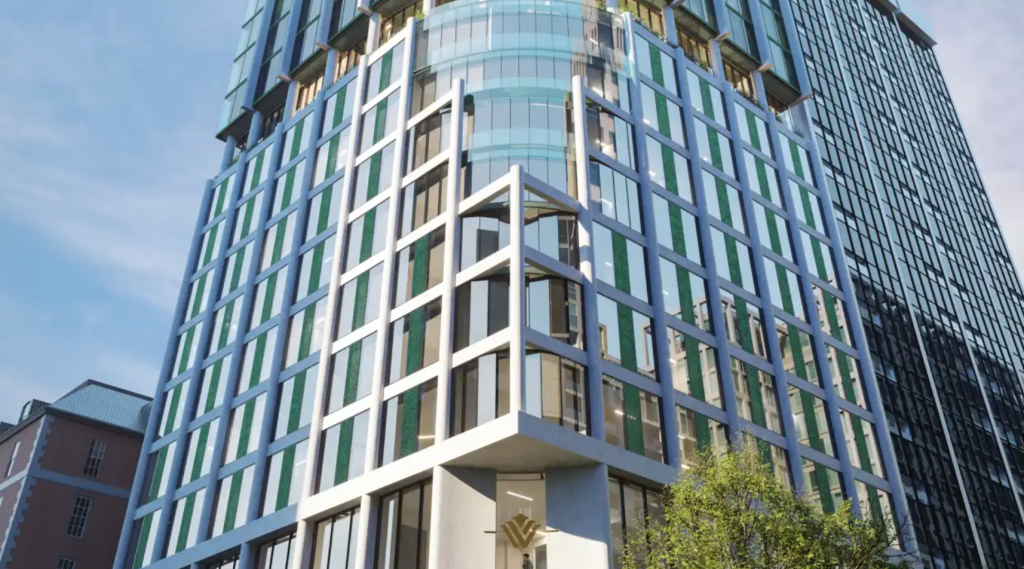 Airbnb listings disappear, but hotel room glut builds
Listings of short-stay rentals on Airbnb and other similar platforms more than halved – shedding 17,000 properties – in the major metropolitan markets during the pandemic as investors opted to put them back on the long-term rental market during the lockdown.
Sydney and Melbourne account for the lion's share of the national 55 per cent reduction, with 6827 and 5484 fewer active listings respectively in the CBD than at the start of the year, according to analysis by short-term rental analytics platform AirDNA and real estate firm Colliers International.
It is unclear, however, how many of those listings will return to short-stay platforms as the economy and travel patterns normalise with the apparent containment of COVID-19 across Australia's states and territories, and as a slew of new hotels under development adds to stock levels.
"A lot won't [come back]," Karen Wales, the national director at Colliers International Hotels, said. "Some people will be more comfortable getting a monthly rent payment."
Airbnb Australia declined to comment.
Globally, Airbnb reported a 40 per cent fall in gross booking value across its platform over the first nine months of the year to $US18 billion ($24.4 billion) and a net loss of $US697 million.
However, the company's earnings rebounded in the September quarter as more people took local holidays, encouraging Airbnb to file for a long-awaited IPO on the Nasdaq.
In Australia, any reduction in competition from the "shadow" accommodation sector will be welcomed by hoteliers, who are seeing the first green shoots of recovery as domestic tourism revives.
October hotel bookings were at 60.3 per cent of the level recorded in 2019, up from 57.7 per cent in September, according to Colliers International. November figures are expected to be even stronger, said its head of hotels Gus Moors.
"Fast-forward two weeks to mid-November and the volume of bookings is at a similar level to mid-March – just before mandatory quarantining for returning overseas travellers was imposed," he said.
However, a glut of new hotel openings – many of them pushed back during the pandemic – will dampen the recovery and make it harder for hoteliers to lift occupancies and room rates.
More than 5000 hotel rooms have opened or will open between September and March next year, including the W Hotel and Hilton in Melbourne, whose grand openings were delayed due to the pandemic.
"Adelaide, Gold Coast and Sydney will each see a quantum of new rooms, but Melbourne tops the list with 2011 new rooms due to open in the CBD and a further 712 rooms across the wider metropolitan over the next six months," Ms Wales said.
New hotels continue to be announced, including the country's first luxury Movenpick hotel, a 221-room property in Hobart that will open in mid-January after Accor signed a management agreement with Singapore's Global Premium Hotels.
Also opening in the first half of next year will be the Crowne Plaza Melbourne Carlton on the city fringe, replacing the infamous Rydges on Swanston botched quarantine hotel, which was acquired in September by developer Ross Pelligra for about $35 million.
A little further into the future, franchising giant Wyndham will open a 347-room Wyndham Grand in Adelaide in 2024. The $150 million skyscraper is being developed by Equinox Property.
"The newer hotels will find it more challenging," Ms Wales predicted. "They don't have the existing customer base. It will be interesting to watch which hotels will win out."
Mantas Aleks, the chief revenue officer at Hometime, Australia's largest Airbnb management company, said some property owners on its platform – anxious about paying their mortgages – had panicked at the start of the pandemic and switched back to long-term rentals.
However, many had returned to the platform within a month because the typical long-stay market for their properties, international students, was not there.
"We managed to adapt quite fast … through our data analytics we could see a totally different market was coming and we were able to adjust our marketing and positioning of properties," Mr Aleks said.
This included meeting demand for flexible accommodation options from people wanting to rent for a month or two before committing to a longer lease.
"Right now we are seeing an uplift in demand," he said. "It's been very strong in the last few months. This week has been crazy. People are coming back everywhere. Melbourne and Sydney are booming."