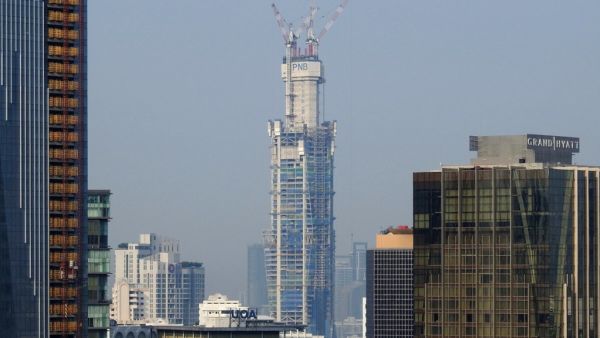 Why Melbourne-based architecture firm Fender Katsalidis was chosen to build Malaysia's Merdeka 118 tower
When it is completed in 2021, anyone standing on the observation deck of the Australian-designed Merdeka 118 tower that will reach to over 600 metres above central Kuala Lumpur, may just detect a slight swaying sensation in a building that can, under certain winds, "oscillate" by up to a metre.
But a lot of research, complex engineering and construction technologies have been applied, says Karl Fender, "so you won't notice it.
"It's a comfort and structural thing. If the building sways too quickly, it can feel a bit weird".
Fender – who is a principal and co-founder of Melbourne-based Fender Katsalidis, which nine years ago was asked by PNB Merdeka Ventures, Malaysia's largest asset management corporation, to design a mixed-use tower in Chinatown, next to one of Kuala Lumpur's most important historic sites – says the rationale for what will become one of the globe's highest skyscrapers, resulted from the calculations of what the client needed in their building.
[dm-listing-recommendation experimentname='midcontent-listings' positiononpage='midcontent']
"They had a certain number of uses; commercial office spaces for a lot of their subsidiaries, a hotel, a restaurant and double-level observation decks. And those mixed uses took up this space".
Presently at the halfway mark of the construction, which more or less equates to the total heights of Fender Katsalidis' two iconic Melbourne buildings, The Eureka Tower and Australia 108, the lineal and elegant new mega tower, is the main element of what will be a suite of structures that will include a retail podium on the ground plane, and three other smaller satellite residential towers.
"It's a fantastic mixed-use development that is a powerhouse project because it has the ability to bring in so much new infrastructure; railways, tunnels, roads and lineal parkland, and they will all be blended to make Chinatown so much better. It will change a very congested place".
The project is next door to the Stadium Merdeka where, in 1957, Tunku Abdul Rahman declared Malaysia's independence from Britain. Fender explains that "Merdeka means freedom and this project will mark that place".
And while the new tall tower is being constructed in the city that already has the 452-metre Petronas Twin Towers (1999), and Kuala Lumpur Tower, a 421-metre communications structure, Fender says Merdeka 118 is not setting out to compete with either.
It has been physically designed in elongated and triangulated facets that he says reflect both "Malaysian pattern making and all the disparate social groups that make up modern Malaysia; all those social, economic, and geographically backgrounded people.
"It's a building with an external (concrete) skeleton that is made with the technology of tomorrow but represents a highly articulated culture of today".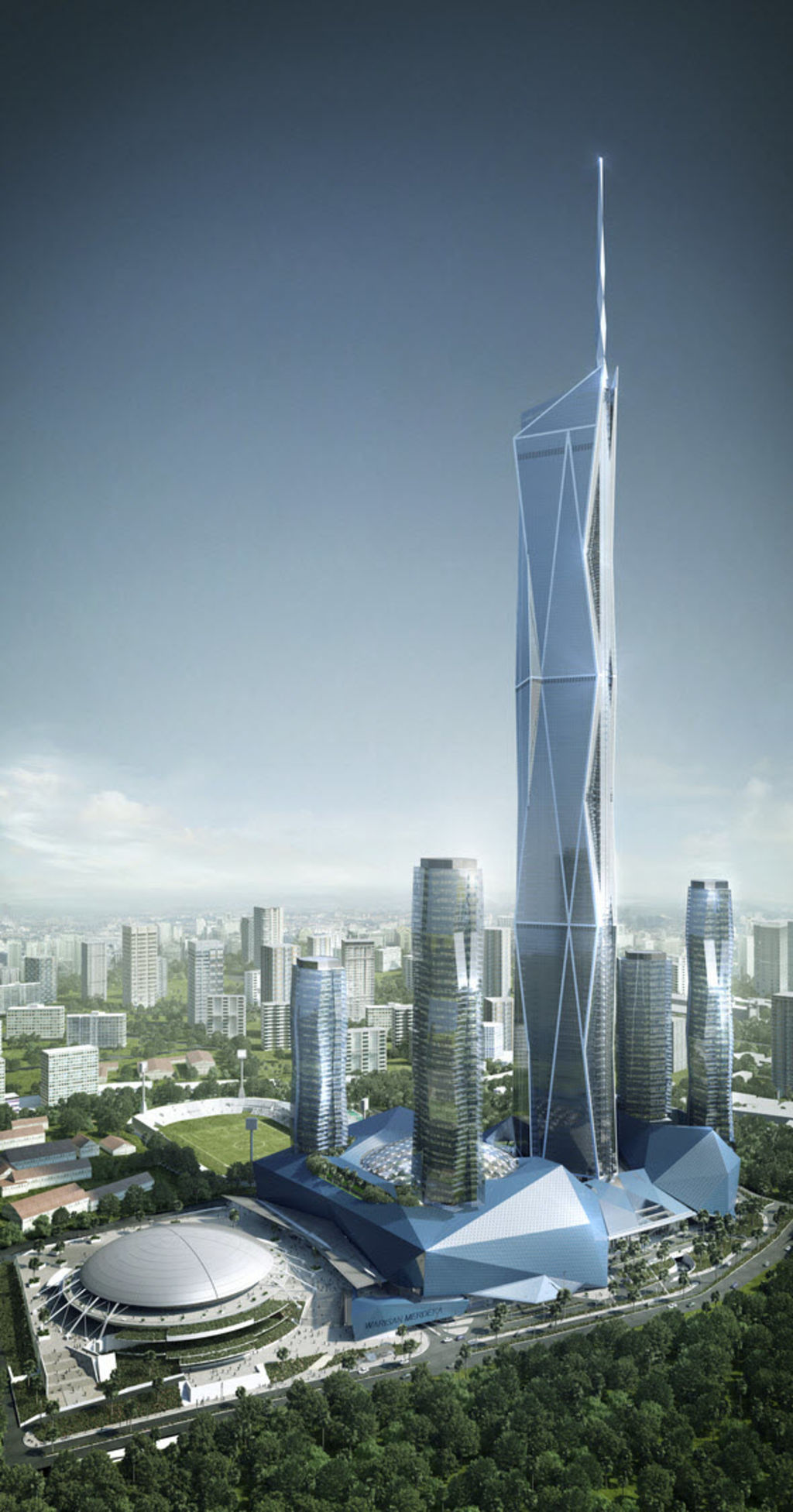 Recognisable as a product of the Fender Katsalidis lineage of very stylistic, overtly sculptural buildings, the faceted facade "that will also help to disturb and break down the wind pressures", and that "is very technical in the way the structure's backbone creates alternate load pathways and stops the building swaying too much", will not only be a physical beacon on the KL cityscape but by lighting the structural lines of vertical concrete "with light patterns that can be totally flexible", it will become a third element in the trio of tall buildings that distinguish the capital's centre.
Why the Malaysian investment and development fund approached Fender Katsalidis on this project was explained to Fender as "they wanted an architect that was 'of' the region. And how good is that?
"They wanted an architect in the (same relative) time zone. They did not want a firm from the UK, Europe or the US but wanted one that could understand the cultural balance of Malaysia.
"They also knew about Eureka Tower and Australia 108".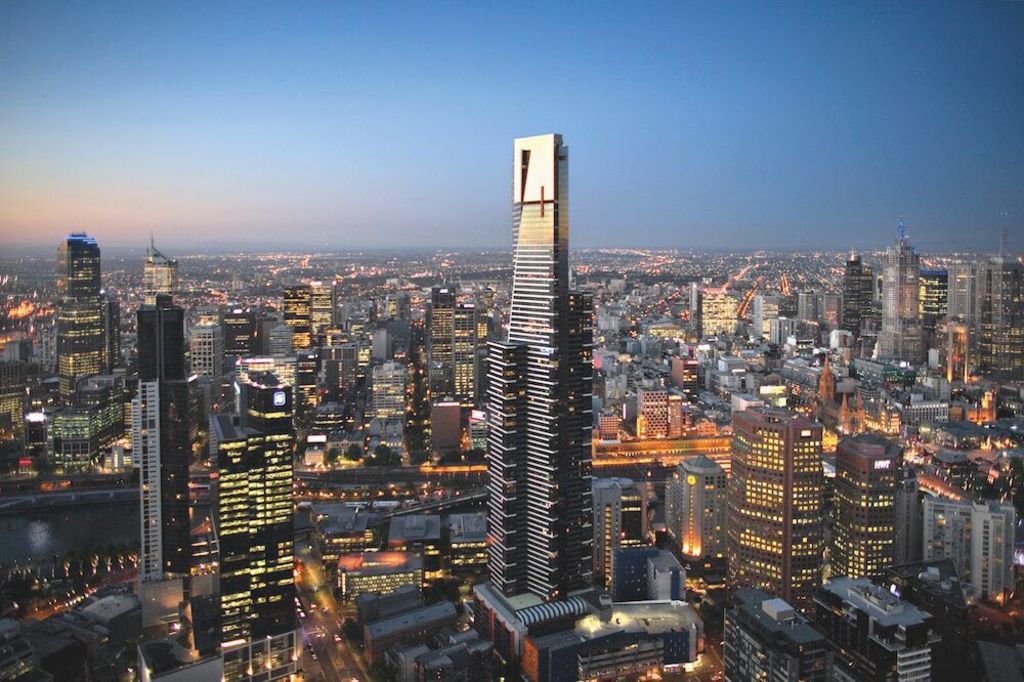 Making such a mega tower has, of course, involved calling in a collective representing the best building expertise from across Australia and the globe. The contributors include 90-year-old Les Robertson from New York, "the guru of tall building design".
Yet while the maxi scale makes the job sound like a daunting undertaking, Karl Fender says it really comes down to extrapolating on the knowledge a firm already has in making a tall structure. You ramp up your experience".
With a needle-sharp and proposed 1000 metre high Jeddah Tower in Saudi Arabia stalled in its construction, which leaves Dubai's 828 metre Burj Khalifa building as the tallest man-made structure on the planet, the question begs, is there actually any limit to taking buildings way up beyond the clouds?
"There is no limit", says Karl Fender. "You can build a tower as tall as you like. "But you need to have a reason, a program on the site area, and an ego".
[dm-listing-recommendation experimentname='below-content-listings' positiononpage='belowContent']
Keep up with Commercial Real Estate news.
Keep up with Commercial Real Estate news.