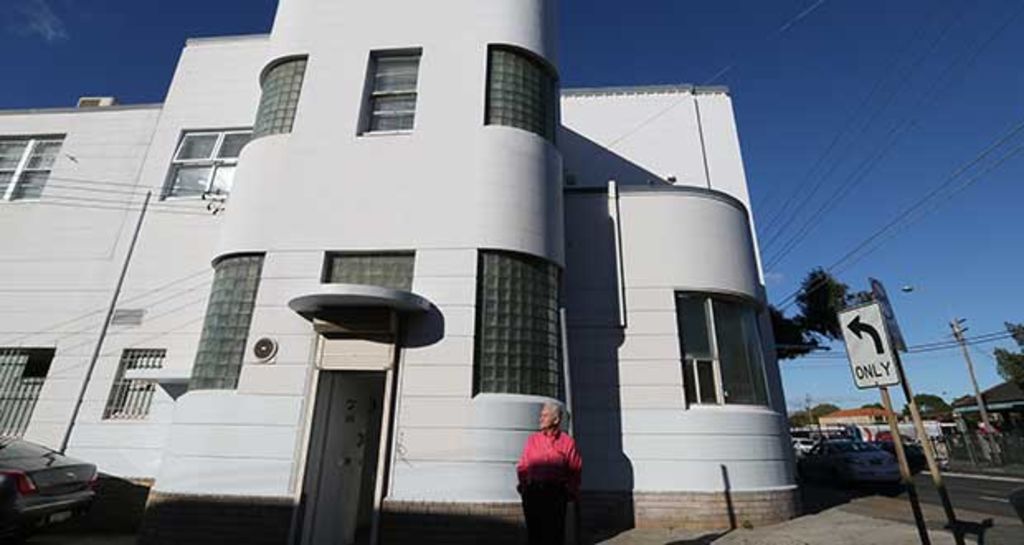 Why Harry (and investors like him) are banking on commercial real estate
Most people who have invested in residential property in an Australian capital city in the past decade – particularly Sydney and Melbourne – have profited handsomely.
Fewer people delve into the many opportunities in commercial real estate.
Two months ago, Harry Czeiger bought a beautiful art deco building – a Commonwealth Bank between 1940 and 1996 – on the Princes Highway at Tempe, in Sydney's inner west. "It was on Commercial Real Estate and Colliers were advertising it," he said.
"I had never seen it before.
"I think William [Gathercole] from Colliers had just got the listing, so I made an appointment with him for the next day, and the minute I saw the property we shook hands.
"I didn't argue with the price – $2.68 million – and we got the contract on its way."
He didn't have to worry too much about financing the deal, since he and his business partner had cleaned up with the $7 million sale late last year of an Alexandria warehouse that had once been his women's clothing manufacturing headquarters.
The impressive art deco building was Commonwealth Bank between 1940 and 1996. Photo: Louise Kennerley
Mr Czeiger is now proceeding with his plan to create an artist's community – "a destination point for artists and and art lovers" – at the Tempe bank with 15 purpose-built artist studios that he'll rent out for about $120 a week each. There'll be a motorbike repair shop and coffee shop downstairs.
Warehouses and factories are one of the hottest commercial real estate investments – right across the country.
In the areas where people most want to live – particularly the inner suburbs of our capitals – they're hot with developers.
In Sydney, not that long ago, few people would ever dream of living in the former rag-trade slum Surry Hills, now super cool with everyone, let alone the heavily industrial suburb of Alexandria, now part of the apartment hot spot Green Square.
Michael Crombie, national director of property for Colliers, says: "It's hotter than hot down here in the south… industrial property values have probably gone up 30 per cent this year alone."
Rezoning of properties to residential has obviously helped the values rise over the past 20 years. He'd sold a Mascot site to apartment developer Harry Triguboff for $67 million this year. It had sold for $4.425 million in 1996. A Mitchell Road, Alexandria, site recently sold for $380 million, having traded for less than $17 million previously.
In Melbourne, the national director of CBRE in Australian Retail Investments, Mark Wizel, says: "Generally with what's happening with interest rates and the cost of debt, many markets are popular …the city fringe and inner suburbs as development sites, which are sold to developers to help meet the demand of people wanting to live in apartments close to the city.
"And there's also significant interest in anything in Melbourne's CBD, whether it's a retail shop, a whole floor in an office or an office building and really anything in the retail space, with a long lease to Wesfarmers or Woolworths brands."
Away from the inner city – in places such as Dandenong in Melbourne, or along the M7 corridor and Blacktown in Sydney – warehouses and factories are popular for other reasons. "The growth of online retail has increased the demand for the bulky goods warehouses and logistical infrastructure," says Domain Group chief economist, Dr Andrew Wilson.
Mr Czeiger plans to convert the property into artists' studios. Photo: Louise Kennerley
"We're also seeing an increase in small-scale storage, and they are being pitched to small-scale investors who can get into the commercial market with a storage unit – a small warehouse – and take the yield benefits.
"There's also been a bit of a revival in demand for factories in more niche markets."
There's big money, too, in petrol stations. Auction house Burgess Rawson reports $189 million has been spent in petrol stations investments since January 2012.
"We're the major seller of petrol stations," says Brisbane-based Burgess Rawson director Michael Collins.
"In Queensland and the whole eastern seaboard, the main operators have taken long-term leases on strategic sites which have then proved very attractive to high-net worth investors and self-managed super funds.
"Given there are long-term leases in place, it's provided good security, lease tenure and good annual growth because most of the leases are indexed at somewhere between 3 and 4 per cent per annum, thus creating good income growth during the term of the lease."
Just one of those keen at a Burgess Rawson auction in Sydney recently was 20-year-old Johnson Chin who, with parents Man Wah Chin and Suk On Li Chin by his side, super calmly raised his hand time and time again to buy a petrol station in the south-west suburb of Yagoona.
Now based in Hong Kong, the Australian-educated Mr Chin won a bidding war that ended at $4.82 million. It was a "stable, long-term lease" in a "good location with good land" that was the attraction.
Geoff McIntyre, the managing director of JLL Queensland, says small shopping centres in regional centres such as Townsville and Cairns represent an opportunity as the tourism market recovers.