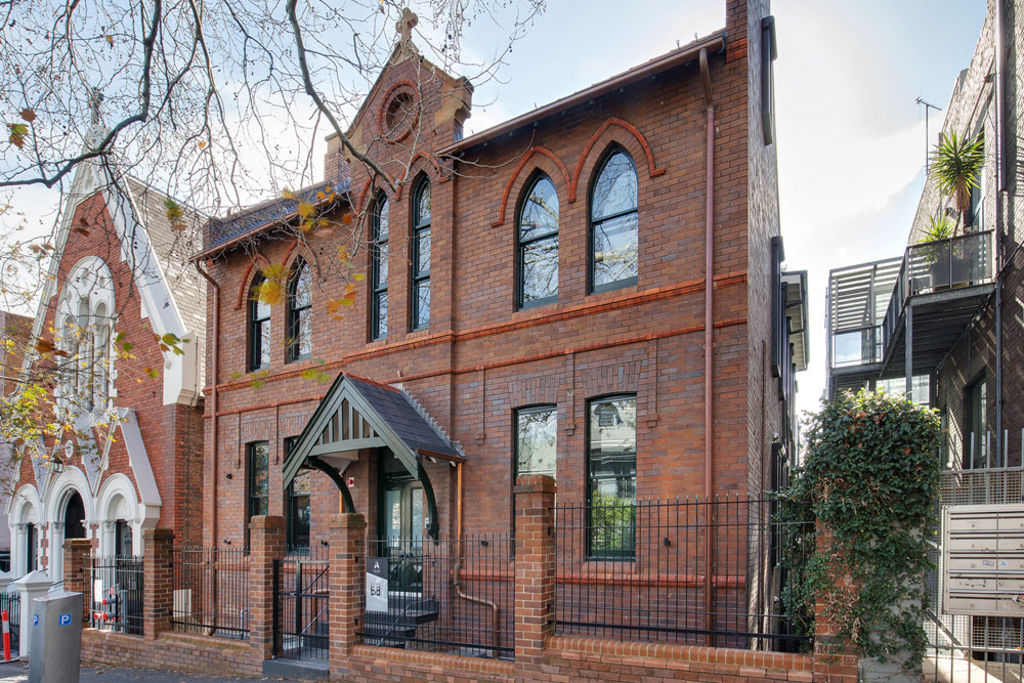 Why boutique hotels are becoming the hottest stay in town: CBRE report
Boutique accommodation projects across the country have seen a surge in popularity and more foreign hotel brands are tipped to get in on the action in coming years, new research shows.
The sub-sector accounts for 12 per cent of the Australia's CBD hotel development pipeline, up from an estimated 5 per cent in 2014, according to CBRE's new report Are boutique hotels becoming mainstream? – indicating its growing share in the market.
Melbourne is leading Australia's charge in boutique accommodation, building about 2000 rooms in this segment over the next five years. This makes up 10 per cent of the city's hotel developments in that period.
Sydney will have the second-biggest share of new boutique accommodation with about 1400 rooms, accounting for 6 per cent of its pipeline until 2024.
CBRE senior research manager Danny Lee said the figures showed that boutique hotels were becoming more "mainstream", attributing the popularity to the rise of social media and the emphasis on unique experiences, particularly among younger people.
"Experience-based travel is becoming prevalent across all demographics, but highly preferred by younger cohorts, giving boutique and lifestyle hotels the upper hand in the battle for customers," Mr Lee said.
"As the hotel environment witnesses an increasing level of competition between sharing platforms, independents and hotel chains, hoteliers are focusing on innovation and personality-based offerings in order to differentiate and retain market share."
While Australia has had boutique hotels for many years, the addition of QT Sydney in 2012 set a benchmark for this sub-sector as the trend developed, CBRE Hotels Asia Pacfic executive director Robert McIntosh said.
"The pace of boutique (hotel) development has since increased and international brand entry has emerged," he said.
Major hotel groups have either started their own boutique hotel brands or bought out existing ones as they see the emerging trend and success in this segment in the past five years, according to the report.
"While big hotel chains have been somewhat slow to react to competition from boutique hotels and the sharing economy, they are now fighting back," the report said.
Mr McIntosh points to examples such as Marriott's Aloft Hotels, which debuted in Australia in 2017. More recently, Accor bought Australian lifestyle brand Tribe earlier this year as part of its foray into the boutique market in Australia.
Meanwhile, InterContinental is set to open its first Hotel Indigo in Brisbane in 2020 and another in Sydney in 2021.
Marriott will also launch the millennial-focused Moxy in Melbourne's South Yarra in 2021.
And while the report notes that the entry of international boutique brands has not happened on a large scale in Australia yet, the sub-sector is expected to expand in coming years, either through acquisition or development.
When speaking to investors seeking hotel properties and hotel operators, Mr McIntosh said the interest level for boutique hotels is strong, with particular interest in the sub-$50 million bracket.
"Whilst central areas are attractive, boutique hotels thrive in areas that have good infrastructure in terms of transport, restaurants and bars, and can work well in what have been historically regarded as fringe locations."
Get a weekly roundup of the latest news from Commercial Real Estate, delivered straight to your inbox!