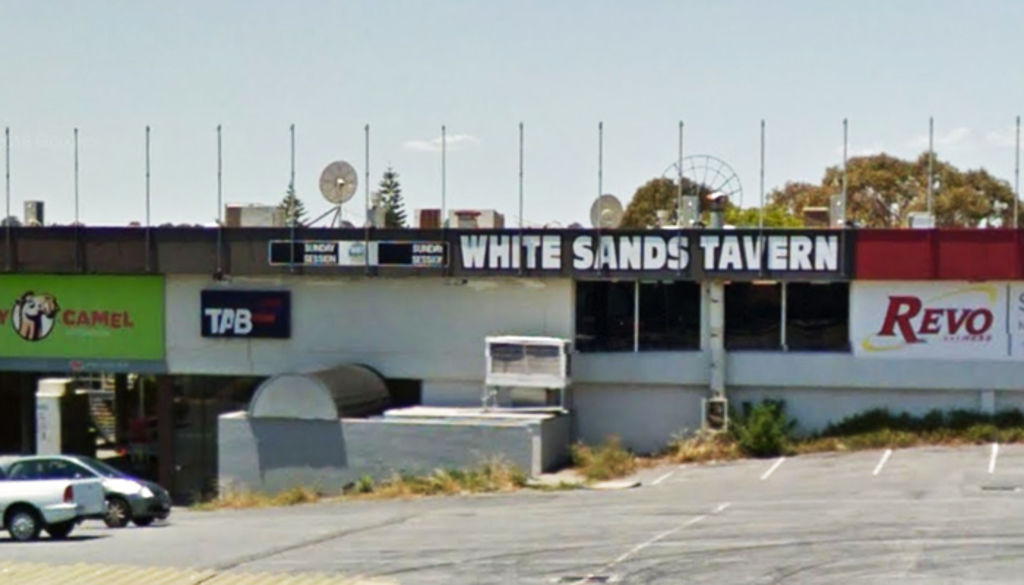 White Sands Tavern site in Scarborough is for sale
The iconic White Sands Tavern site in Scarborough is for sale, opening the way to potential development up to 18 storeys high in the Perth beachside suburb.
The landmark hotel, a big player in the Perth live music scene in the 1970s and 80s, is at the centre of the $57.4-million Scarborough redevelopment zone which will include a town square, foreshore improvements, a commercial precinct, more pedestrian-friendly areas and redevelopment for the Scarboro Surf Life Saving Club.
The potential view looking north-west from a height of 18 storeys above the White Sands site in Scarborough. Photo: Supplied
In December, the 17,695-square-metre Luna shopping centre site on the other side of West Coast Highway sold for a reported $64 million to Singapore property company Far East Organisation.
With frontages to West Coast Highway and Hastings Street, the White Sands Tavern is the biggest development site on offer in the Scarborough redevelopment area and provides opportunities for "significant built form outcome" and scale for prospective developers, says Nigel Freshwater, JLL national director, head of sales and investments WA.
"Its size, location and local connectivity suggest the feasibility of achieving the listed community benefits, thereby providing access to height allowances subject to MRA (Metropolitan Redevelopment Authority) approval," Mr Freshwater says.
Proposed development guidelines allowed a base building height of 12 storeys over the majority of the site, which is 13 kilometres from the Perth CBD, and site coverage of up to 80 per cent, according to Phillip Fogliani, JLL director, sales and investments WA.
"The height can be increased under the proposed guidelines to 18 storeys for proposals incorporating one or more prescribed initiatives such as significant sustainability measures, short stay and east-west public pedestrian links," Mr Fogliani says.
The 10,165-square-metre White Sands Tavern site at Scarborough Beach. Photo: Supplied
In 2010, Singapore's Chip Eng Seng Corporation announced plans to build three 12-storey mixed-use towers on the site in a $20 million joint venture with CraneCorp in the first major proposal after high-rise development was approved for the area in 2008. Chip Eng Seng paid $27 million in September 2015 for two development sites in Melbourne.
Sean Flynn, JLL director, sales and investments WA, says the existing two-level building, with 2892 square metres of net leasable area, now generates an annual gross income of about $212,490, plus GST.
"Existing improvements comprise a 1438-square-metre upper level which is sublet to a gymnasium operator, while the 1114-square-metre ground floor incorporates a licensed bar and TAB betting area, drive-through bottle shop, conveniences and tavern infrastructure facilities," Mr Flynn says.
The White Sands Tavern at 242 West Coast Highway, Scarborough. Photo: Google
The lease, with redevelopment clause, will expire in July 2017 and incorporates a five-year option.
The White Sands site is adjacent to the Sundance development by Psaros, which is selling 100 apartments off the plan.
The Metropolitan Redevelopment Authority master plan for Scarborough, funded by the WA Government and City of Stirling, was revealed in January 2015 and adopted formally last September after community consultation.
Expressions of interest in the White Sands Tavern close at 3pm WA time on March 17.