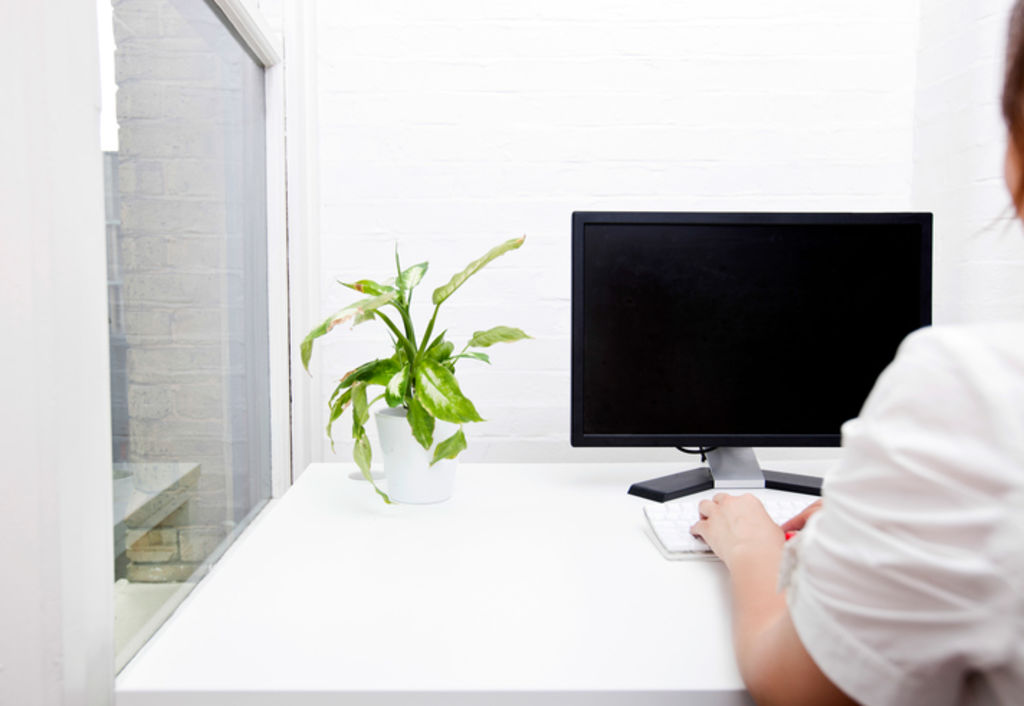 What your employer should have done before taking away your desk
The office designer for global clients such as JLL, Google and Microsoft has warned against the growing move to rid employees of their own desk.
Stephen Minnett, founder of Australian design agency Futurespace and new consultancy firm Futurevision, believes that disgruntled employees often respond poorly to what is now known as activity-based working because they feel they have been disenfranchised by the move.
Mr Minnett says companies need to offer their staff clear benefits to justify the transition and maintain office morale.
When moving to an activity-based work space, he says, employers will often make promises in return for relinquishing individual ownership of a desk such as "you'll have a desk when you need it".
However, many don't follow through with enough working options.
Offices with benefits: Inside JLL's Sydney premises, designed in collaboration with Futurespace. Photo: Tyrone Branigan
"What happens is that promise of choice is not delivered," he says. "People say to us when they get to work they can't find a quiet space to work from or they can't get a desk. That's unacceptable."
Employers need to make sure their words are more than just hollow promises, he says, and suggests the provision of cutting-edge tech as a possible way of ensuring morale is maintained.
"You could give them technology as good as their kids have at home," he says.
Stephen Minnett, founder of Futurespace and Futurevision. Photo: Supplied
Mr Minnett has worked with global companies including Microsoft, Google, JLL and Wotif to implement their workplace policies, programs and ethos into their local office designs.
The recently opened Melbourne headquarters of accounting software company MYOB demonstrates that not all design considerations are technology based.
The converted warehouse building includes a prayer and wellness room as well as a dedicated parents' room, all aiming to foster inclusion and diversity in the workplace.
The Library – a meeting and relaxation area in Google's Sydney offices. Photo: Google
It's not just the question of maintaining employee satisfaction that's keeping Mr Minnett busy.
As employers grapple with the task of ever-changing workplace numbers, largely brought on by unprecedented advances in technology, they are also struggling to deal with legacy issues unique to each city.
Sydney, for example, suffers from a chronic shortage of large floorplate spaces owing to its land form and development period, creating headaches for big clients looking to create open-plan offices.
"I think the difference in Sydney and Melbourne is the size of the two CBDs and the opportunities that it gives to create the right floorplate moving forward," Mr Minnett said.
"Sydney is so constrained it creates higher prices, higher rents. A site with 2000 square metres is almost impossible to create in the Sydney CBD.
"The property sector is making unreasonable demands; increasingly organisations can see that and that's why they're seeking outside help. Increasingly they're looking to us to provide that vision."
Part of Mr Minnett's consultancy work with Futurevision is expanding on his design experience with FutureSpace to help clients predict their future workplace needs.
"I suppose Futurevision is really the forward focus part of Futurespace," he says. "FutureSpace was founded 15 years ago with a strong interest in the future of the workplace.
"I think what we're finding is businesses are finding it harder than ever to predict the future of the work space. Technology is making it harder and harder to envision what a business will need into the future."
Mr Minnett, who is busy dashing across the country and overseas to assist clients, said it could not be a more exciting time to be in the industry.
"The workplace is just going to continue to become more like the home and I think as a workplace designer it's a really exciting place to be in Australia at the moment," he says. "We're leading the world in a lot of was in the development of agile, intelligent workplace solutions.
"Trying to create the environments that really support people's lives is important, and it's exciting to be part of that."