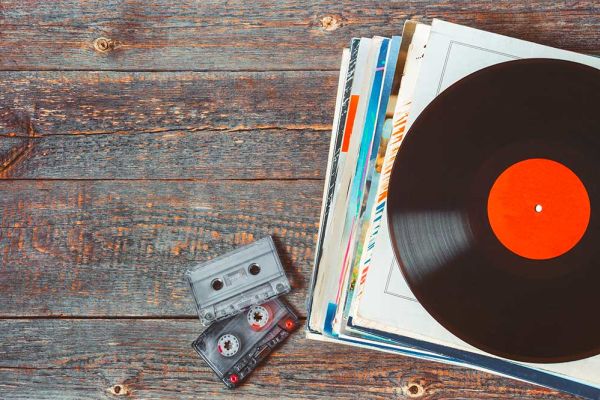 Vinyl revival: investors sink millions into the rebirth of records
Perry Stein
Vinyl records had their day. Then they nearly died. Then they were revived. Now investors are so confident in the resiliency of the revival that they are investing millions of dollars so the record industry can keep spinning in abundance.
And a big part of the future of this nearly bygone medium could unfold in the Washington suburbs.
Eric Astor of Falls Church, Virginia, is opening a record-pressing facility early next year in Fairfax County that he says eventually could increase the production of records in the country by almost 20 per cent. The US produces about 50 million records annually, and his business, Furnace Record Pressing, will have the capacity to make about 9 million a year.
[dm-listing-recommendation experimentname='midcontent-listings' positiononpage='midcontent']
The sprawling 4600-square-metre plant would help relieve an industry stymied by a supply chain that can't keep up with increasing demand. Record-pressing machines are expensive and bulky, and businesspeople like Astor are starting to become confident enough in the industry's longevity to invest in such costly equipment.
"I've known this is real for a long time, and our customers are now finally saying we need more vinyl," Astor said. "You either step up or they'll go somewhere else."
Furnace Record Pressing in Falls Church, Virginia, will feature 16 vinyl presses. Photo: Furnace Record Pressing
Astor started Furnace MFG, which is now Furnace Record Pressing, in 1996, manufacturing DVDs and CDs in Fairfax County. About a decade ago, he started manufacturing records, but because he doesn't have the machinery in-house, he outsources the pressing to a plant in Europe. The packaging and distribution is then managed from the Virginia facility.
Furnace Record Pressing has contracts with bands such as Metallica and record companies including District of Columbia-based Dischord Records, a mostly punk label that represents local artists.
Brian Lowit, the label manager for Dischord Records, said that in recent years his label has had to wait as long as six months to receive records because of a backlog at the presses. Lowit said Dischord has always posted steady vinyl sales, but in recent years, the bigger, mainstream labels have also turned to vinyl, clogging the small number of presses in the country.
Dischord uses Furnace Record Pressing to make some of its records, and Lowit said that when the new plant opens, it will probably have more of its albums pressed at Furnace.
"What they're doing will obviously speed up the turnaround time," Lowit said. "It's exciting to have a vinyl plant down the street from us. And I think it'll be good for other local bands and labels. It'll make things more accessible."
The massive record-pressing plant almost never happened. Astor, who played in punk bands in his teens and 20s, said he struggled to find the proper machinery to press records.
In early 2015, he connected with a man in Mexico who had purchased press machines. The goal originally was for the two to partner and press records in Mexico, but the man decided it was too much work, and Astor bought the machines from him.
Construction workers pass through Furnace Record Pressing's factory, which could increase the production of records in the US by almost 20 per cent. Photo: Jahi Chikwendiu/Washington Post
He schlepped the machines to the Washington area and refurbished them. The new plant will have 16 new and refurbished machines, each weighing almost a tonne and measuring about 1.8-metres long, 1.2-metres wide and 1.5-metres tall.
Manufacturing records is a hands-on process that also involves boilers and chillers. Furnace Record Pressing employs 30 people and will begin adding about 35 more to its payroll when the new plant opens in January.
"The hardest part is finding good people who can understand the trade," Astor said. "You can't turn on a machine and expect records to come out perfectly. The room can have too much humidity. Someone can open a door and the room can then be too cold."
Michael Kurtz, co-founder of the international Record Store Day – an annual day in April that celebrates independently owned record stores – said it is millennials driving the boom in vinyl sales. He said that streaming services such as Spotify present a different listening experience than vinyl and that the two aren't in competition.
Kurtz started Record Store Day in 2008 to promote the more than 1400 independently owned record stores in the country. The event has grown to six continents, and each year's sales have outpaced the previous one. In 2015, 12 million new and used records were sold on that day, Kurtz said.
"When Record Store Day launched in 2008, record production was typically less than a million per year worldwide," he said. "What Record Store Day did was prove that people were willing to buy records. Record labels started printing more, and it allowed the industry to blossom."
The Fairfax facility has been under construction for more than a year, and Astor said crews are in the process of moving and installing the pressing machines. Manufacturing records requires large amounts of energy, and Astor said he had to get permission from Washington Gas to double the building's energy allotment.
Because of this, Astor said he would be donating 5 per cent of Furnace Record Pressing's revenue to environmental advocacy organisations.
The new pressing facility will also have a listening room and a small area where local bands can occasionally perform.
"I've never seen a format for music grow as fast as vinyl," Astor said. "For the last 30 years, we've been hearing this compressed piece of garbage. Now you're listening to it for the first time."
[dm-listing-recommendation experimentname='below-content-listings' positiononpage='belowContent']
Keep up with Commercial Real Estate news.
Keep up with Commercial Real Estate news.