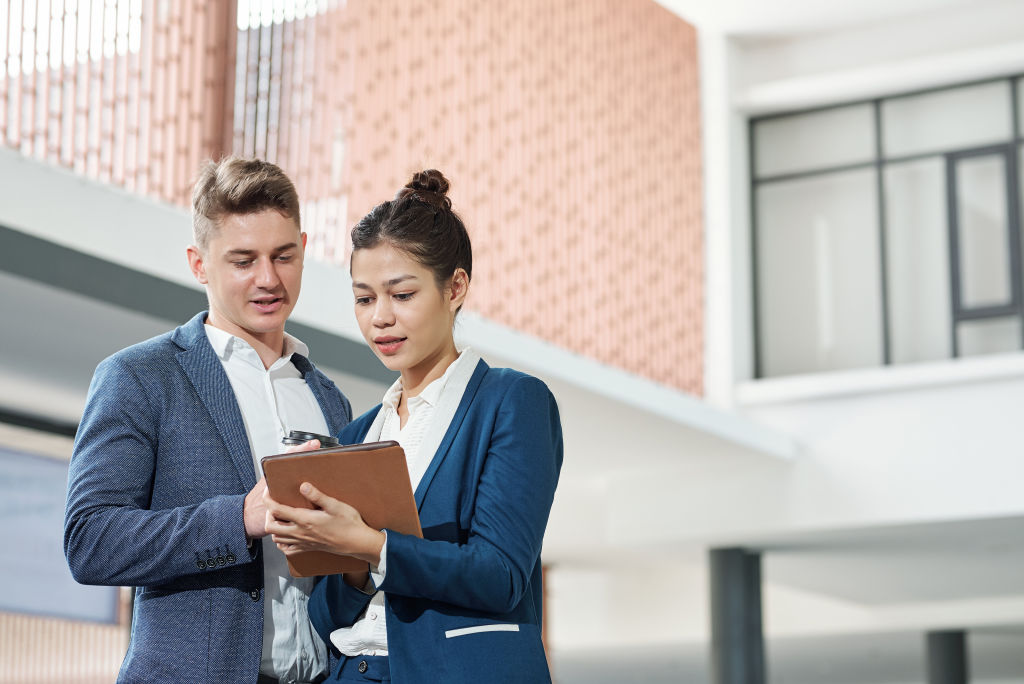 Top commercial real estate agents share their tips for taking on spring
Some sectors of the commercial real estate industry have had a tough time over the past couple of years, and others have thrived.
But with this spring being the first not clouded by pandemic fears, everyone is hoping for a season of burgeoning listings. We asked some top commercial agents for their tips for boosting their listing numbers.
Keep going, whatever
Even when times are hard, it's important to stay focused and active, said Daniel Wolman of Colliers International Melbourne. "Despite a slowdown in the market with the rise in interest rates, people have now realised that there's plenty of capital out there," he said. "So agents should keep matching any capital that misses out on transactions to the next suitable property for sale."
Put the work in early
Most of Gold Coast-based Adam Grbcic's business comes through referrals and existing relationships, and the Kollosche Broadbeach agent said it was vital to make those relationships prior to the spring season. "It's the work you put in early that gives you the results," he said. "I make sure I'm the first person to offer advice about property and I let them know I'm a good source of information so that, when they do sell, hopefully they remember that, and come to me."
Publicise your wins
When Josh Rutman of JLL Melbourne sold one of Melbourne's most iconic hotels, he made sure many of the surrounding buildings and businesses and property owners knew. The $50 million sale of the 59-room Hotel Lindrum on Flinders Street caused enough of a stir that Rutman then had several inquiries from other hotels and surrounding business owners. "They then started to consider what their buildings might be worth and think about taking advantage of the momentum from that sale," he said.
Go back to basics
Many people had forgotten how to work during the last two years of the COVID pandemic, said Vincent West, director of Upstate in Sydney's Dee Why. "But it's now about going back to basics," he said. "My top tip is simply to make more phone calls. That means cold-calling and calling old clients; the more people I talk to, and the more hours I put into doing that, the more business I do."
Look on the bright side
Stay optimistic, no matter what. For example, lockdowns in Melbourne affected everyone, but now the city is buzzing again, with busy streets, plenty of shoppers and lots of office workers going back to work. "People will still need to sell and buy property, no matter what the times and the market," said Wolman. "Remaining positive and optimistic is a big part of the battle."
Target your information
Provide information but in a targeted way, so you're not deluging people with information that's of no use, or relevance, to them. "I aim to provide value to people rather than ask for business, so they'll end up asking me for business instead," said Grbcic. "I'll send out text messages and emails, make phone calls and write articles, but only for businesses or regions that would be interested. For instance, I'll provide an update on light rail, but only to those really affected."
Have as many conversations as you can
The power of being a good communicator can't be overstated, Rutman said. "Personalised and specialised and tailored conversations about the implications of every sale for other people's holdings can be very important," he said. "Meaningful and robust conversations are what people are after. That might mean press releases, going on social media, signboards on buildings and doing interviews with media. For instance, I went on ABC Radio to talk about our listing of the theatre restaurant Witches In Britches in West Melbourne that's been in operation for over 30 years. All sorts of publicity can help the cause."
Network hard and network often
In both commercial and residential, working a network is critical for success, said Michael Gross of Gross Waddell. "We keep in touch with accountants and solicitors because they're an incredible source of business with referrals for different clients," he said. "In recent years, financial advisors have also been good, and maybe bankers and insolvency practices might work later when the proverbial hits the fan."
Sow now to harvest later
It might take a while for leads to come to fruition, but give them time, Gross said. "My business partner has a great expression that what you plant today might not blossom for six to nine months, but it might happen in autumn," he said. "So keep scattering the seeds and eventually they'll take and, with patience, grow into new business."
Get a weekly roundup of the latest news from Commercial Real Estate, delivered straight to your inbox!