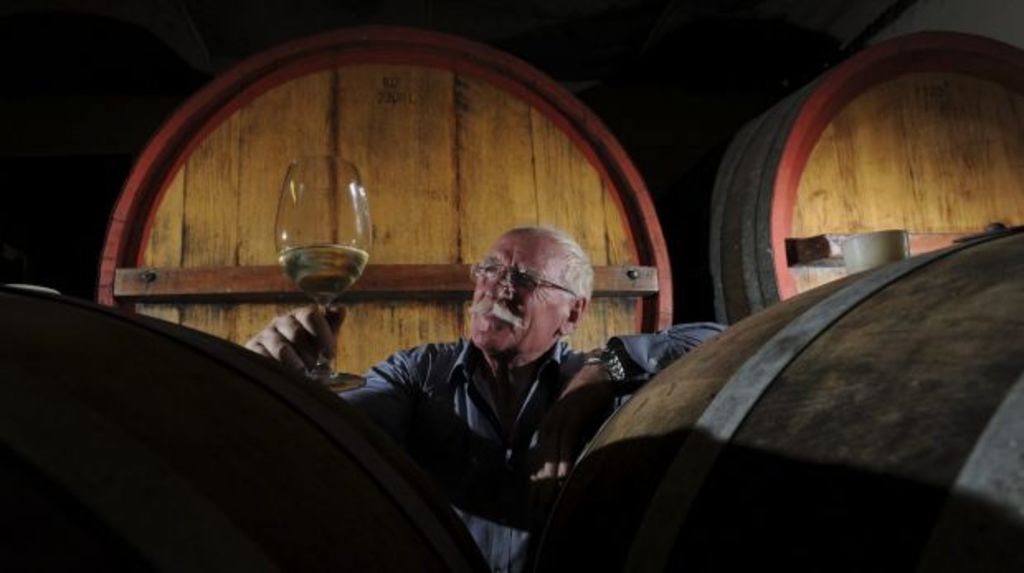 Vineyards fret over tax reforms amid earliest vintage in living memory
Wine makers in the Canberra district have experienced the earliest vintage in living memory with bountiful fruit, although many are concerned by a potentially devastating tax reform.
Last week, a senate inquiry recommended the wine equalisation tax rebate – worth up to $500,000 – be phased out over five years and replaced by a grant scheme available to smaller vineyards.
Kevin Helm, who manages the Helm vineyard just outside Murrumbateman, said the recommendation, if introduced, would have a devastating impact on smaller businesses in the Canberra district.
"This tax had a devastating impact on the smaller regions when it was introduced in 1999 alongside the GST as boutique vineyards had to part with nearly 30 per cent of their income," he said.
"After years of lobbying, the government saw the error of its ways and realised the tax was destroying small wineries and associated industries like tourism. A rebate was introduced so smaller operations would be exempt."
The 29 per cent tax applies to the wholesale value of grape and wine products sold by distributors.
The rebate allows close to 90 per cent of Australian vineyards to offset their tax liability. The vast majority of those who access the rebate – 86 per cent – are considered small vineyards.
According to the senate report, the federal government collected $6 billion in alcohol taxation receipts in 2014-15, which was approximately 0.4 per cent of GDP.
But Western Australian Senator Glenn Sterle, who chaired the senate committee inquiry, has raised concerns the rebate is being misused and rorted by those seeking to minimise tax payments.
An Australian National Audit Office report found a number of winemakers had improperly accessed the rebate in recent years, sparking calls for reform.
The senate report noted some larger producers had created smaller entities to claim the rebate, reducing their overall payments.
Mr Helm admitted that some businesses were opportunistic but said the rebate needed to be strengthened rather than phased out.
"Most vineyards are aware that the rules need to be tightened so bigger companies do not split their businesses to avoid the tax, but a blanket rule will be harmful to our region," Mr Helm said.
The recommendation has been condemned by the Winemakers Federation of Australia and South Australian Senator Nick Xenophon, who also called for the rebate to be reformed rather than abandoned.
Beyond taxation, Mr Helm said climate change continued to influence the success of winemakers across the country.
"This is the earliest vintage I have seen in my 43 years in the Canberra district," he said. "Last year was the earliest on record for us, but it looks we are ahead by another seven days this year.
"The earlier season is really due to our seasons getting warmer and the grapes warming earlier as a result."
A 2011 study of 44 vineyards in Australia found grapes had ripened by an average of 1.7 days earlier between 1993 and 2009.
Mr Helm said the warm temperatures meant vines were ripening faster than ever before, although a late frost left many winemakers nervous in November.