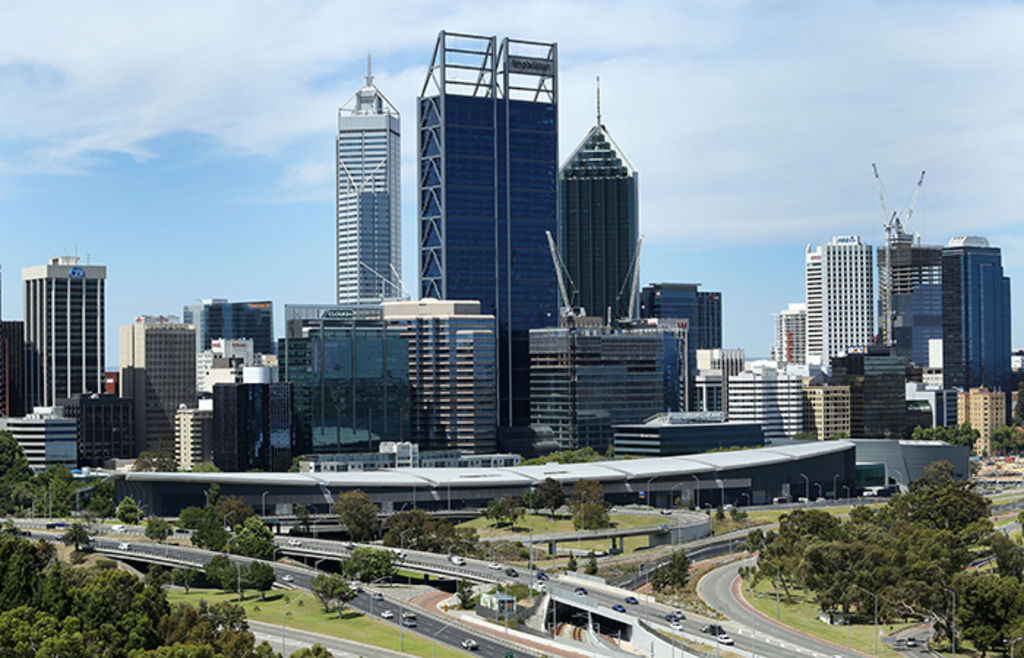 Two more years of Perth property pain: Nigel Satterley
One of the country's biggest private developers, Nigel Satterley, has warned that the Perth property market faces two years of "recession-like" conditions.
The dour outlook for houses, apartments, offices and land packages threatens to heap further pressure on the already subdued Perth market.
Mr Satterley, of Satterley Property Group, said he wasn't expecting an upturn until 2018.
"There will be two years of these recession-like conditions," Mr Satterley said. "In terms of new home builds it will be low levels. We think there's years of oversupply in apartments. In the city there's no buyers and no tenants."
There are almost 16,000 houses, apartments and land parcels on the market in metropolitan Perth, according to REIWA.com, which is high by Perth's standards. Median house prices have been stagnant or falling since late 2013.
The CoreLogic RP Data Home Value index, released on Monday, shows that while the western city recorded a surprise rise in home prices in December, values were still down over the quarter.
Mr Satterley said his residential project development company was expecting to sell between 1800 and 2000 lots in Perth 2016. This compares with a "normal" year of selling between 2500 and 3000 lots; and a "boom" year where it may sell 5000 lots.
The expected weak sales, which is offset by the company's strong sales figures in Victoria, will have a knock-on effect for Perth home-builders which rely heavily on the creation of new residential lots.
Mr Satterley said consumer confidence had been affected by the state government's poor fiscal position that included record debt levels and a threat of another credit rating downgrade.
"The debt level scares people," Mr Satterley said. "It filters through and affects confidence."
Last month's mid-year update to the state budget included a reduction in employment growth figures, and increase in unemployment forecasts. Expected payroll taxes, property taxes and even vehicle licence duties have been cut for this financial year.