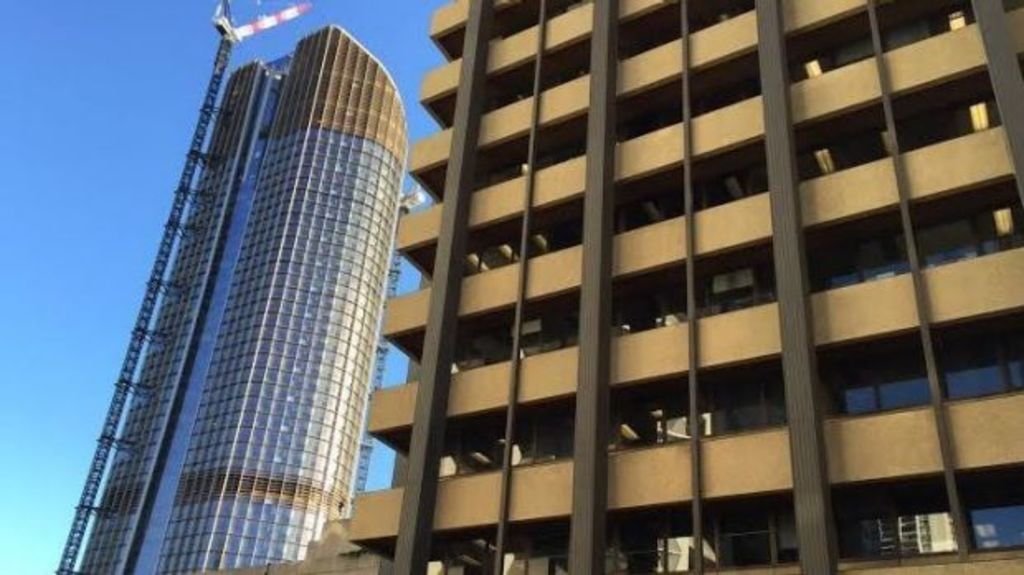 'Tower of Power' move date confirmed for public servants
Queensland's public servants will start to move into the so-called Tower of Power at 1 William Street, Brisbane, in one month.
But some landscaping, IT installation and fit-outs will continue after the first government workers have made the switch.
A Queensland government spokesman confirmed the first cohort of staff would move to the new building on Friday, October 21.
The move will be staggered over six weekends with the final department to move in during late November.
In June 2015, Treasurer Curtis Pitt announced 1 William St would be filled with public servants because the leases locked in by the previous government were too expensive for businesses.
About 5000 government bureaucrats and staff were due to move into the privately owned building from late September, but it was delayed due to high winds and rain delayed construction.
A Queensland government spokesman said there were no extra costs incurred due to the delay in moving to 1 William St.
The spokesman said exterior landscaping works and retail tenancy fit-out would continue while public servants occupied the building.
But no construction or fit-out works will occur within internal occupied areas. There may be some IT equipment installed in meeting room areas.
Government employees moving to 1 William St are currently located in 20 different Brisbane CBD locations.
Demolition of existing government buildings is expected to start in early 2017 to make way for the Queen's Wharf redevelopment.