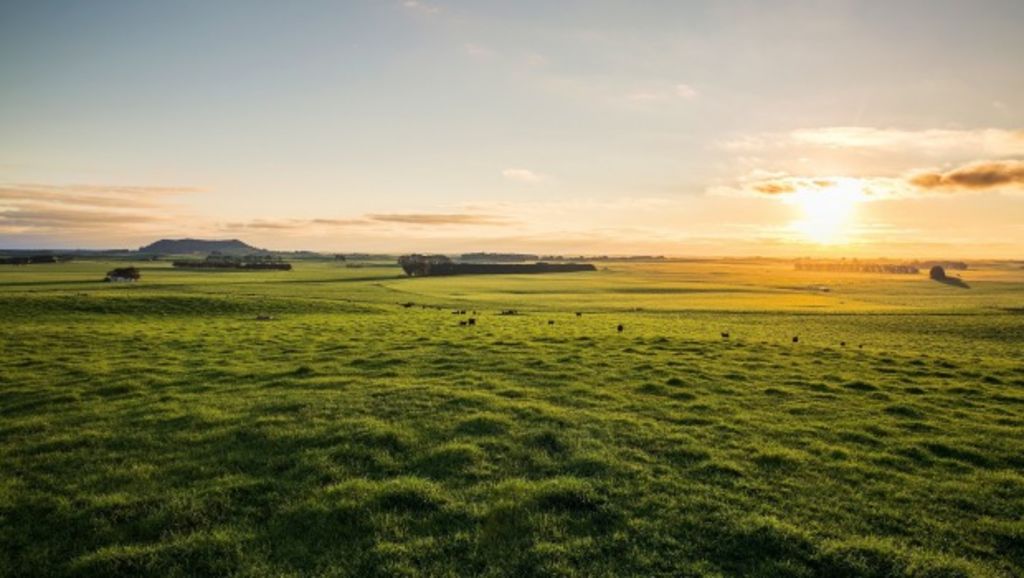 Thomas Foods take Mt Schanck in $50m farm deal
Matthew Cranston and Larry Schlesinger
Thomas Foods International has scooped up one of South Australia's most iconic sheep and cattle stations, Mt Schanck south of Mount Gambier, for more than $50 million.
The Evans family, whose patriarch is former AFL chairman Ron Evans, offered the 2870 hectare property, with close to 5000 megalitres of water entitlements, in October this year through CBRE Agribusiness and quickly received strong interest.
The Adelaide-based Thomas Foods, which has annual revenue of more than $1 billion, outbid competitors for the prized farmland which had never been offered for sale until this year.
With strong rural selling conditions, several farmers have now started to offer their land holdings including high-profile media mogul Kerry Stokes and veteran cattleman Peter Murray who have offered their 7821-hectare Cygnet Park Farms portfolio on Kangaroo Island up for sale asking about $50 million.
Following the sale of Mt Schanck, the company, which is one of Australia's largest family owned meat processors, will add 2000 Angus cows and around 2500 composite ewes (female sheep) to its portfolio.
The deal was negotiated by CBRE Agribusiness' Danny Thomas and Phil Schell on a Walk-In Walk-Out basis a week before the official expression of interest campaign was due to close.
Mr Thomas said the property's scale and prominence attracted strong buyer interest from all market segments, but particularly from high net worth local families and family offices.
"The iconic nature of the property, its reputation and its presentation by the Evan's family, were key factors in drawing the attention of a strong field of buyers. These factors combined to elicit a very strong offer prior to the close of the EOI, which the vendors chose to accept given it was on cash terms with little conditionality and included the retention of their loyal staff."
Ron Evans and his wife Andrea purchased Mt Schanck in an off-market deal from the Clarke family in 2002. The Clarke family owned Mt Schanck for more than 140 years, having purchased the property from the Arthur brothers of Van Diemen's Land in 1861.
It includes an 1860s four-bedroom homestead set within manicured gardens and an 1870s six-stand shearing shed.