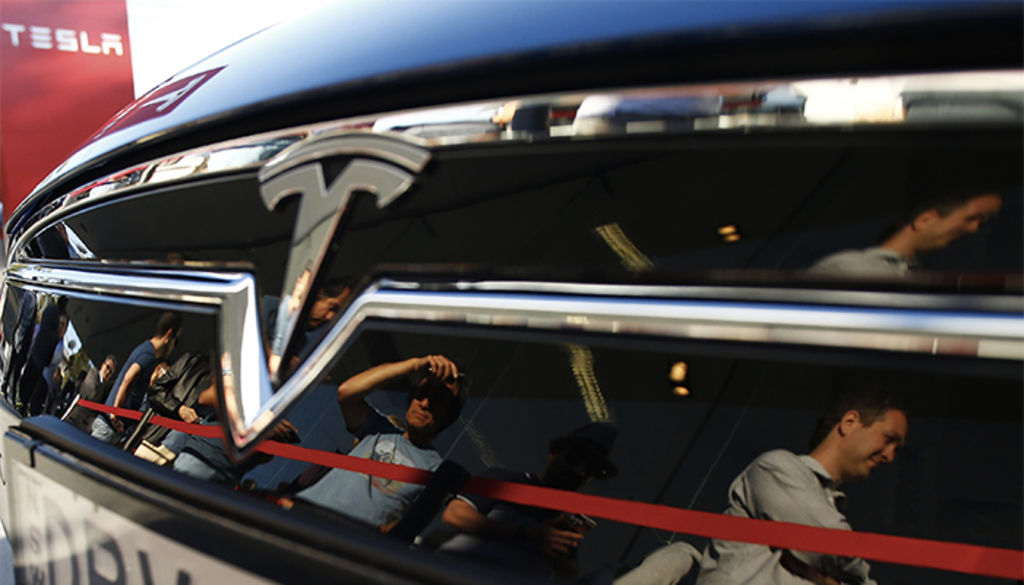 Tesla will introduce first standalone store in Australia later in 2016
Electric car maker Tesla will introduce its first standalone store in Australia later in 2016, joining the Sunrise television studio in Sydney's Martin Place.
Tesla already operates two combined stores and service centres in Sydney and Melbourne, but this new location will be the first to adopt its US model of establishing itself in retail centres. The store is set to open in the third quarter of 2016.
The Tesla Store concept is similar to the Apple Store, not surprisingly as the car maker lured the man behind the computer giant's retail network, George Blankenship, to effectively create the Tesla platform.
Although Blankenship has left the company, the Tesla Store model continues. The stores feature display vehicles, a design studio to customise your potential order and merchandise areas.
The Sydney store will also offer test drives, operated from an attached car park.
However, unlike the existing Sydney and Melbourne stores, the Martin Place location won't service the vehicles.
Tesla currently has 215 Stores around the world but announced at the launch of the Model 3 that it would expand that to 441 by the end of 2017.
The American brand will expand its current single-car Australian range, the Model S, with the Model X SUV and Model 3 mid-size sedan by the end of 2018. A spokesman for Tesla Australia said the company has long-term plans to build more stores but nothing more to announce at this stage.