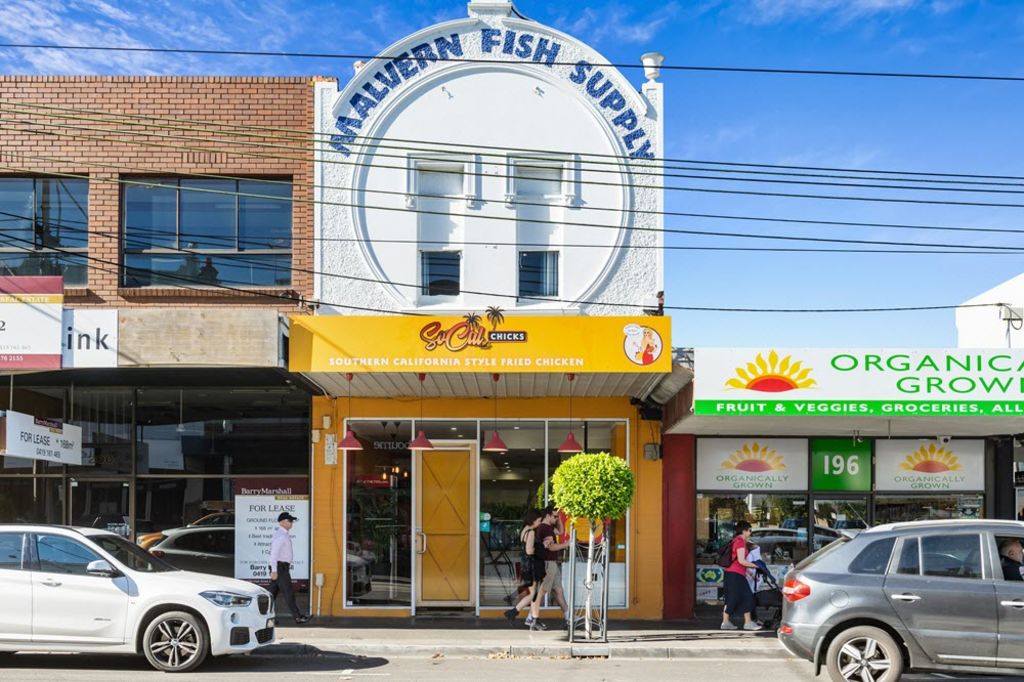 Surge in popularity of takeaway during Melbourne's COVID-19 lockdown drives renewed interest in small shops for lease
It's the one sector now booming despite the COVID-19-related lockdown in Melbourne – the takeaway food and beverage industry.
Despite hospitality being the hardest-hit segment of the market since the start of the pandemic, many operators are now rising again from the ashes with a new dining business template of off-site meals.
Almost half of new retail leases struck in Melbourne since the state of emergency was declared have been for food and beverage operators, adapting to the huge surge in demand for takeaway and home delivery.
"We've been surprised by what's happening, to be honest," said James Lockwood, associate director of commercial property agency Fitzroys. "We thought we'd be sitting on our hands at the moment, especially with the new lockdown.
"But we're seeing a real strength in the hospitality sector at the moment, with businesses coming forward to start new leases despite the restrictions. It's been amazing."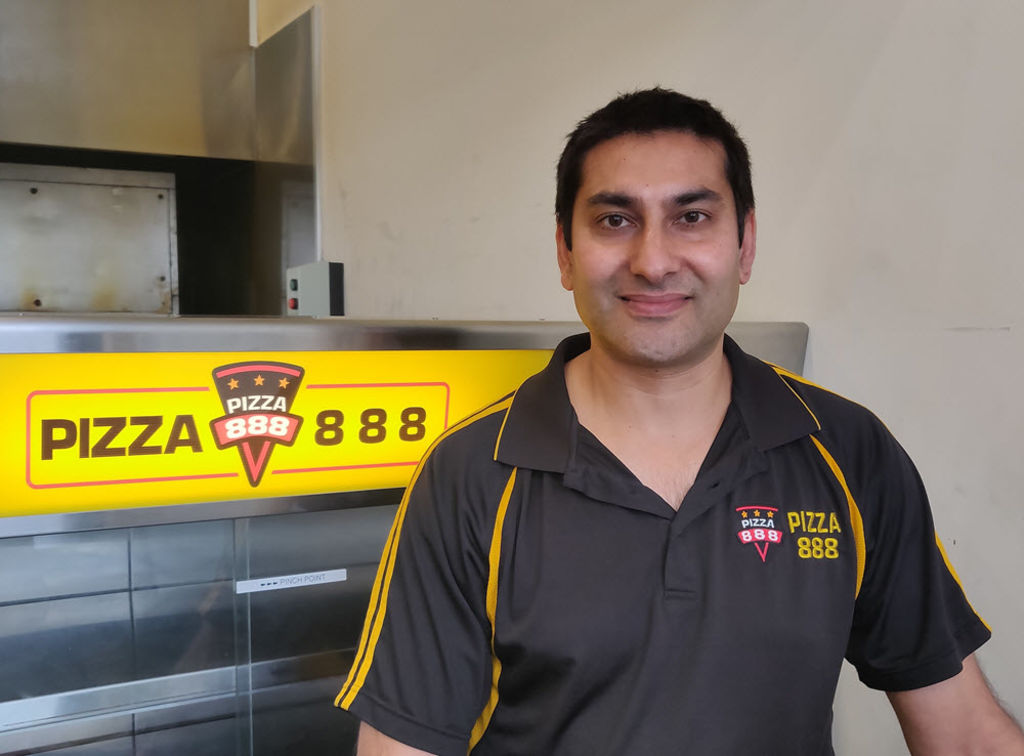 Fitzroys has secured 72 new leases over the pandemic period, with more deals to be inked this week. Smaller spaces fitted with kitchens and minimal seating areas, particularly along retail strips, have proved particularly popular.
Jasjit Singh, for instance, the owner of pizza company Pizza 888, has opened two new outlets in the past two weeks alone, in Malvern and Caroline Springs, to add to his previous four. In a pandemic, pizza can be king, he believes.
"People said I must be very optimistic, but business is pretty good," said Mr Singh, 42, a mechanical engineer who started his company in 2015.
"We'll break even on the setting-up costs in a couple of weeks.
"Pizza is a food every community likes and when the first lockdown came, the first thing I did was offer customers free delivery. I didn't want to risk people coming to my shop and they really appreciated not having to leave home.
"With unemployment high, disposable incomes down and so much uncertainty, people are in savings mode and are looking for a bargain.
"Pizza is always popular, it's not expensive and I think even after the vaccine comes, people will continue eating at home. I'm planning specials or recession pizzas."
His latest lease on the Glenferrie Road shopping strip in Malvern is for a 100-square-metre space for five years at $54,000 a year. That same strip has also seen new Italian restaurant Assaggi Italiani lease a fitted-out space at $75,000 a year, and an ice creamery ScoopyDoo Gelato open up.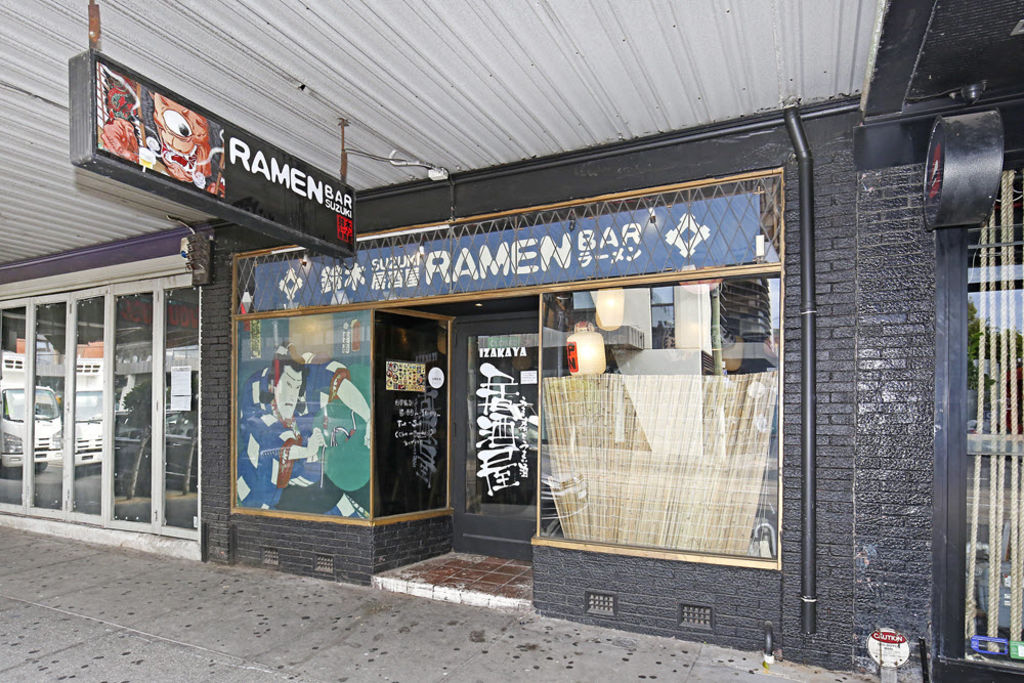 In Carlton, a Pakistani restaurant is expanding from its base in Fawkner to lease a fitted 48-square-metre space in Rathdowne Street, for six years with a five-year option at $500 a square metre, negotiated by Fitzroys' Ervin Niyaz.
"It's been amazing during the pandemic with so much negative sentiment that there is still so much positivity out there," said Mr Niyaz.
"Landlords are adjusting their rents so they're much more reasonable, and particularly along retail strips rather than shopping centres, and new development projects, there's a lot of activity, particularly around that $25,000 to $60,000 per annum rental mark.
"Traditionally, we'd go out to dinner and sit down, but now it's all about order out, so the businesses no longer need so much floor area. The first week of the second shutdown was quiet but now it's started growing again and hopefully that will continue for the rest of 2020."
He's also just leased a 300-square-metre converted warehouse-style space, fully fitted with a commercial kitchen, on Hinkins Street, Moonee Ponds, for $45,000 a year to another pizza company.
A fitted restaurant space  on Commercial Road, South Yarra, has been leased by a Mediterranean eatery for $55,000 a year, with an emphasis on take-away options.
Another deal was for a 140-square-metre site in Yarraville at $75,000 a year for 10 years to a craft-beer business operating on a hybrid model, with 50 per cent of trade set for takeaway packages, and hopefully later people coming in to sit down.
Food and drink businesses across Australia have been adapting quickly to the new conditions with a survey of cafes and restaurants from Food Industry Foresight finding that 100 per cent have now changed to also offer takeaway meals, and 57 per cent delivery. Only 32 per cent of cafes and 28 per cent of restaurants believe business will return to normal in the future.
Wes Lambert, chief executive of the Restaurant & Catering Industry Association, said 8.7 million Australians now had a delivery app on their phones, compared with 4 million pre-COVID-19 pandemic.
"Delivery is here to stay, and most businesses realise that," he said.
"Takeaway accounted for 8 per cent of the business before, 100 per cent during lockdown, and will settle down to 25 to 30 per cent. Customers will demand it and businesses are embracing these diverse revenue channels."
Local retail strips are taking much of the new business, close to people's homes where they're now working and away from shopping centres because of fears of difficulties with social distancing and mingling with strangers.
But there's still plenty of activity at the moment in the Melbourne CBD too.
In Equitable Place, the popular laneway between Collins Street and Little Collins Street, a number of new cafes and takeaway ventures are setting up. One is a tiny hole-in-the-wall space that was once an old lift shaft now being leased for $17,000 a year by Mörk for hot chocolate.
"The business model for hospitality used to be about making money from liquor sales but now that's changing to getting as much volume out of the door as possible," said Fitzroys' Mr Lockwood.