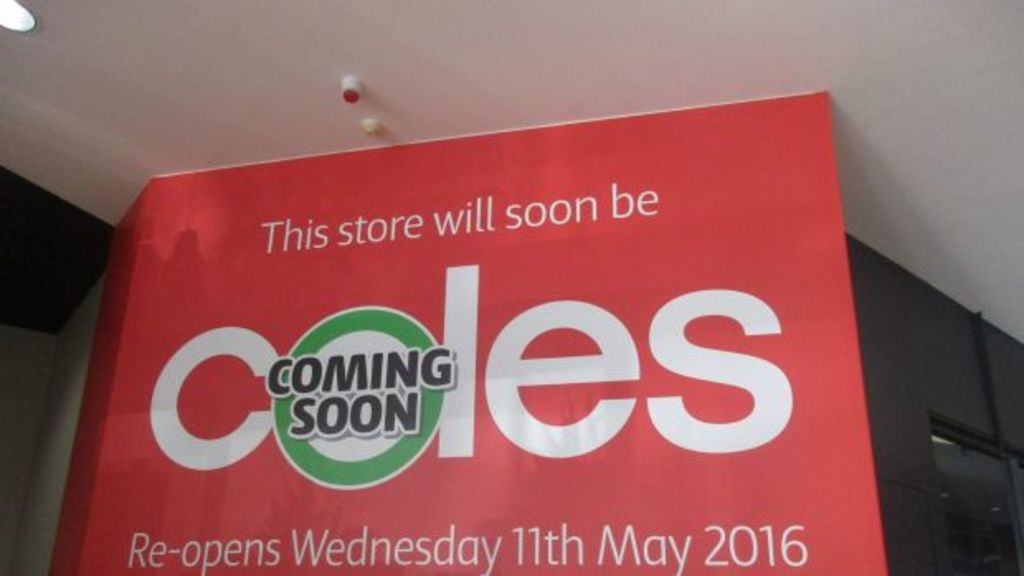 Supabarn Wanniassa store closes to reopen as Coles in May
Supabarn at Wanniassa has closed, just a month after the competition watchdog cleared the way for three Supabarn stores in the ACT to be sold to Coles.
The Kaleen and Canberra Civic Supabarns are due to close next month.
Coles confirmed to The Canberra Times on Thursday that the Kaleen Supabarn would close on May 10 and re-open as a Coles on June 1.
Canberra Civic Supabarn will close on May 17 and re-open as a Coles "in June".
The Coles spokeswoman said it was spending more than $14 million rebranding and re-organising the three ACT Supabarns into Coles.
Hoardings over the entrance to Wanniassa Supabarn greeted shoppers this week, who were otherwise given no notice of the exact closing date of the popular supermarket.
The Coles spokeswoman said the Wanniassa store was the first to be closed because it was "the first store that the lessor relinquished to Coles".
It means local shoppers are down a supermarket for a month but Coles has directed shoppers to its supermarkets at Chisholm, Tuggeranong or Woden in the meantime.
The spokeswoman said all existing Wanniassa store employees had been offered the chance to keep working in that store for Coles.
"Local shoppers will see many familiar faces at Coles' new store at Wanniassa with more than 80 existing Supabarn team members continuing to work at the refurbished supermarket," a statement read.
The new Coles at Wanniassa will also feature a Liquorland.
"The store in Sangster Place will re-open next month with new features including an in-store bakery, self-service BBQ chicken counter and extensive display of fresh fruit and vegetables on ice," the statement read.
Eight self-service checkouts will be part of the new-look supermarket at Wanniassa, in addition to manned checkouts.
Supabarn did not have self-service checkouts at Wanniassa, which some customers were in favour of, to encourage more jobs.
Shoppers at Supabarn have also cited its eclectic and local product lines as reasons for shopping there and Coles is trying to promote itself as a worthy replacement.
"The new store will have an extensive range of grocery products, with a selection of locally-sourced produce for customers to choose from, including Eight Mile Beef from near Harden, Coles grass-fed beef from farmers across NSW, Canberra Milk and hand-made sourdough bread from local bakery, Autolyse," the statement read.
Coles Wanniassa store manager Damian Pennyfield is a Canberra local and has worked at Coles for more than 12 years, at Cooma, Chisholm, Belconnen, Jamison and Queanbeyan.
"We are very excited about the upgrades taking place at the new Coles Wanniassa store and can't wait to welcome the local community to our new and enhanced supermarket," he said,
Coles NSW and ACT general manager Thinus Keeves said he hoped local residents would be pleased with the changes introduced to the store.
"We will continually work hard to give great customer service, an excellent range of products including locally-grown favourites, and excellent value to local shoppers and hope we can surprise and delight them," he said.
The Australian Competition and Consumer Commission last month approved Coles' acquisition of five Supabarn stores in NSW and the ACT from the Koundouris family. In the ACT, the Crace, Kingston and Casey Supabarns have not been sold and remain open.