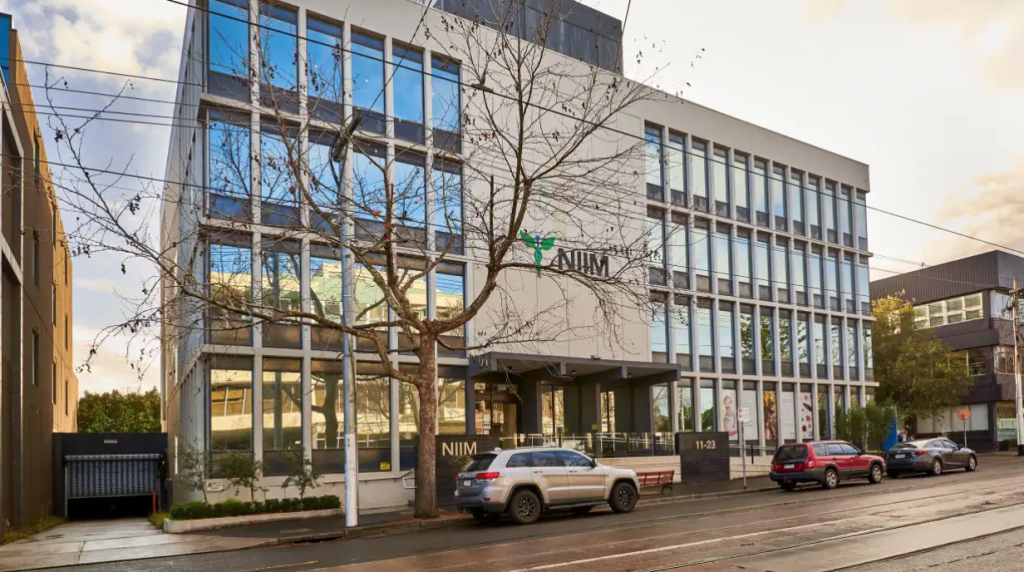 Suburbs now offer the hot go-to office investment
In Hawthorn in Melbourne's inner east, a five-level office building owned and occupied by the not-for-profit National Institute of Integrative Medicine (NIIM) sold on Christmas Eve to real estate fund manager Prime Value for $17.5 million on a 5.4 per cent yield.
Selling agent Ed Wright from Knight Frank, said the 2341-square-metre building at 11-23 Burwood Road attracted 13 bids and significant interest from Victorian private and institutional investors, as well as from Sydney and Adelaide-based groups.
Mr Wright said it was a strong result given just a three-year leaseback to NIIM, whose board of directors include former Swisse CEO and ex-Financial Review Rich Lister Radek Sali.
"For assets priced between $15 to $20 million there is heaps of money about trying to buy buildings," Mr Wright said.
"Investors know [suburban office buildings] are secure investments, but they are still unsure about how many people will return to the CBD."
It's the second non-CBD Melbourne office building bought by Prime Value in the past 12 months.
In Rosebery, in Sydney's inner south, another fund manager, Freehold Investment Management paid $29 million for a five-level office building at 55 Mentmore Avenue. The building sold with a weighted average lease expiry (WALE) of just one year and a 32 per cent vacancy rate.
The vendor was Mentmore Holdings, a company owned by the NSW farming McBride family, which paid $10.2 million for the building in 2013. JLL's Mitch Noonan negotiated the deal.
Freehold will look to reposition and refurbish the property in partnership with asset management firm Eagle Property Group.
Grant Atchison, managing director of Freehold, told The Australian Financial Review while there was still value in premium CBD assets despite their expensive pricing, city fringe and suburban properties were benefiting as companies needed to have a way to be able to continue operating if there was a shutdown in the CBD, as the pandemic showed could easily happen.
"If you have a large workforce, can you separate them into different buildings and continue to operate during a shutdown? That's going to be a risk management element [for corporates]," Mr Atchison said.
In addition, he said there was already an established pre-COVID trend of corporates disaggregating their office needs by putting some components of their business, such as their back offices into the "Parramattas of the world".
Eagle Property Group director Lawrence Kopping said the 5316-square-metre Rosebery building was an attractive investment in part for its location within a significant urban renewal project, the $8-billion Green Square Town Centre where there was a densely populated workforce cluster.
Other attractive aspects, he said, include it being close to public transport and major road networks and its proximity to the airport.
Nearby, in Alexandria, investment group City Freeholds led by developer Michael Nuransky, paid $29.7 million for a two-level office building leased to ASX-listed retailer City Chic Collective at 151-163 Wyndham Street.
The deal was struck on a yield of 4.3 per cent with about 12 months remaining on the City Chic lease.
Situated on almost 3000 square metres and about 300 metres from Green Square Station, the building was advertised as a potential development play by Mercer Property's Matt Davoren and Tom Speakman.