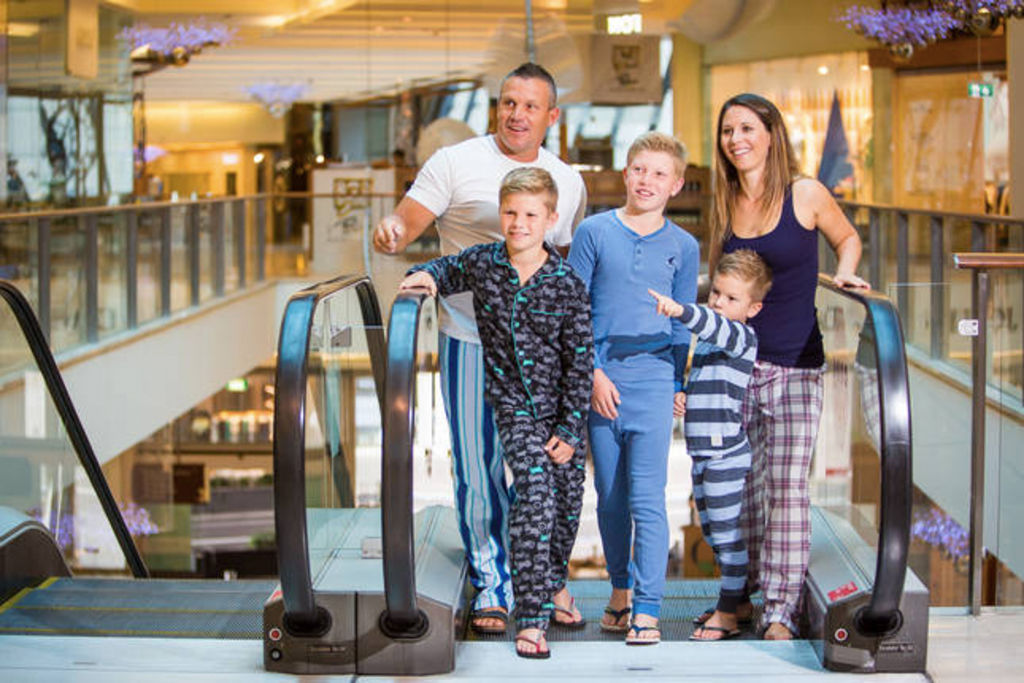 Sydney shopping centre sleepover on offer as one-of-a-kind holiday rental
Hopeful holidaymakers scouting for last-minute Christmas getaways might spot an unusual opportunity in search results this year.
Accommodation website Stayz has listed a two-bedroom "house" at Westfield Bondi Junction for the night of December 23.
For just $1, four people can spend the night in a one-of-a-kind holiday rental.
The main bedroom will have a queen-size bed. Photo: Supplied
The main bedroom has a queen-size bed and the family room has bunk beds. There will be a big-screen TV for festive viewing as well as connectivity to the outside world through Westfield's free wi-fi.
The accommodation is on level six, above the hustle and bustle of the busiest part of the centre and one floor below Event Cinemas.
But there's no chance of a sleep-in or late checkout – the deal includes private access to David Jones for an hour with a $1000 voucher to spend before the store opens at 9.30am.
Guests can get a head start on Christmas Eve shopping with early access to David Jones. Photo: Supplied
Bathroom and kitchen facilities will be the centre's existing amenities.
Security and privacy is assured, with all shoppers and stickybeaks to be cleared from the centre at closing time on December 23.
So for anyone who has ever wanted to wander around the shops in pyjamas, this could be the once-in-a-lifetime chance.
Window-shop at leisure during your overnight Westfield stay. Photo: Supplied
"The lead-up to Christmas, and particularly Christmas shopping, seems to be the most stressful so we decided to do something about it," Stayz marketing director David Dunstan said.
"Christmas is always our busiest time of the year with travellers flocking to holiday towns across the country to enjoy the break."
The listing will go live at noon on December 15 for one hour only and the deal includes cinema vouchers, dining and access to a personal shopper.
Westfield Bondi Junction. Photo: Supplied
Prospective guests are promised panoramic views of fashion, beauty and lifestyle retailers and a short trip to see the world-famous lifeguards at Bondi Beach.
It's not the first time this year an unusual listing has cropped up on Stayz.
When Prime Minister Malcolm Turnbull announced in September he would not be living at Kirribilli House, the usual Sydney residence for Australian PMs, the luxurious mansion turned up in a prank listing.