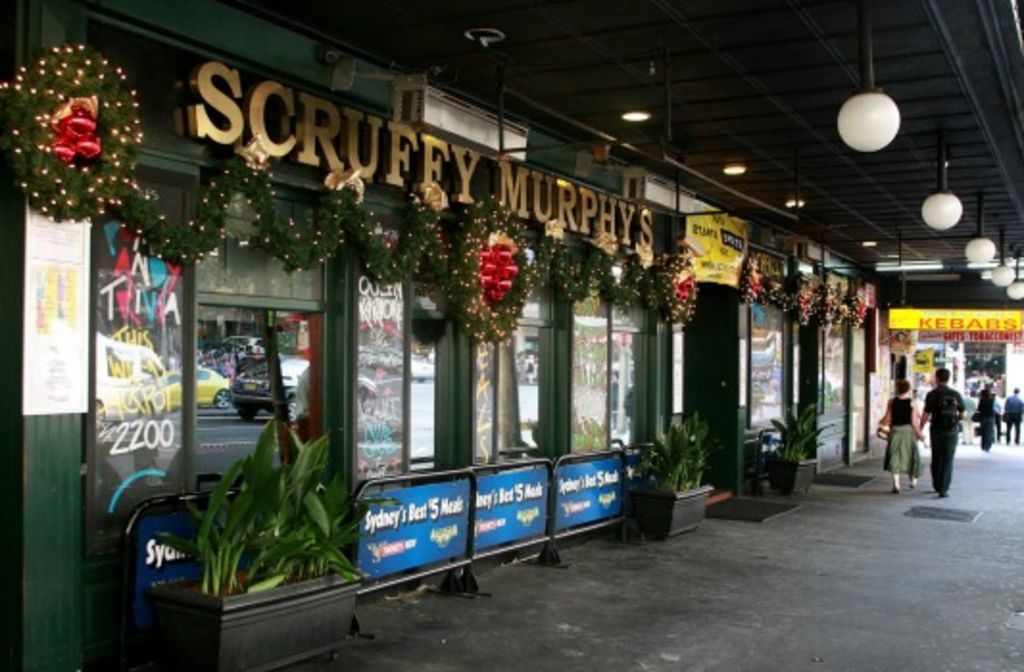 Scruffy Murphy's pub site in Sydney CBD to make way for hotel and apartment tower
Sydney Irish pub Scruffy Murphy's in the southern part of the CBD could soon make way for a brand new 40-storey hotel and residential tower with new retail shops.
The new owner of the sites at 698-704 George Street and home of Scruffy Murphy's at 43-49 Goulburn Street in Haymarket, KGH Co Pty Ltd, has lodged a stage one development application with the City of Sydney to redevelop the prominent corner near Chinatown.
This includes the adaptive reuse of the heritage Kiss's Building or Haymarket House at 698-704 George Street.
The application considers a partial retention of the Scruffy Murphy's building but the proposal is to demolish that building and the adjoining property at 51-57 Goulburn Street.
The combined 1225 square metre site could likely yield a tower that will house a 240-room hotel and apartments on the upper floors. The lower floors of the building will be used for amenities and retail shops. The application also seeks four levels of basement parking and storage area.
The ground floor of the building will be the hotel lobby, while the first three floors will house existing apartments at the heritage building, a gym, and foyers.
The hotel will span levels four to 21, while levels 24 to 39 will be dedicated to private apartments. Meriton's World Tower, in the next block, has a similar structure and design.
KGH is looking to develop a total of 17,021 square metres in gross floor area.
The company is owned by private owners Pierre Wakim and Mario Khaicy, who is also a director of Northpoint Construction Group. Northpoint lodged the development application on behalf of KGH.
Mr Wakim has a longstanding history with the sites in that corner. It is understood he made a bid to buy the then Singapore-listed Roxy-Pacific's office tower at 59 Goulburn Street last year, with hopes to amalgamate the 1949 square metre site with the current sites in the application to form a mega holding.
But he was outbid by several buyers and the tower eventually sold to Fortius Funds Management for $158 million.
KGH has outlaid $127 million in costs for the development of the site.