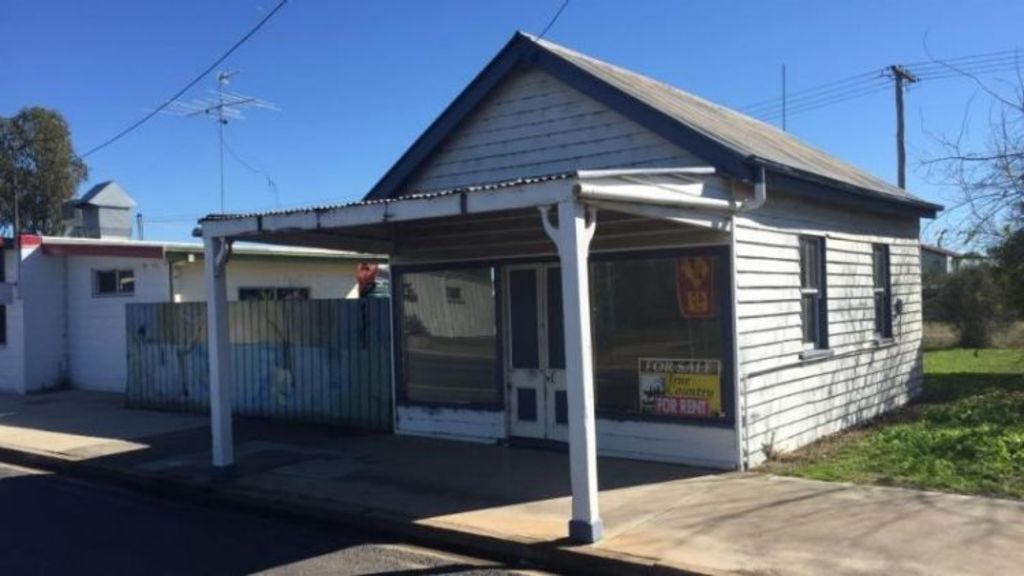 Rural Queensland town headed to auction without reserve price
A huge section of a sleepy Queensland town could potentially sell for $1 on the weekend.
The deceased estate in the south-central Queensland town of Yelarbon will see about three quarters of the town sold without a reserve price.
Three side-by-side auctions will aim to sell off eight shops and a three bedroom house, which are on the town's main street.
Inside one of the shops. Photo: Supplied
True Country Realty selling agent, and auctioneer on the day, Jodi Bynon said Yelarbon had never had so much attention.
"This is certainly something different for the town and for myself," Mr Bynon said.
"But the deceased estate properties will absolutely sell without reserves."
Three "no reserve" auctions in Yelarbon this weekend. Photo: Supplied
Yelarbon is more than 300 kilometres south-west of Brisbane on the New South Wales border, and has a population of around 450.
The idea behind the risky move was to attract attention – and it appears to be working.
"The thinking was it would add to exposure and help with advertising the auctions, because it's a tiny little town," Mr Bynon said.
Three quarters of the town will sell without a reserve price. Photo: Supplied
He said one standout reason made the properties a good buy.
"Basically the return on investment would be better than anywhere," he said.
Real Estate Institute of Queensland CEO Antonia Mercorella said there was a risk of unpredictability with no reserve auctions.
"It's an attention-grabbing way to promote your auction because, in theory, the property can be sold for as little as $1. This captures the imagination of the property-watching public who are attracted to the idea of a house selling for a dollar," Ms Mercorella said.
"There will be a high curiosity factor, with many stickybeaks and curious casual observers attending the auction and it's difficult to forecast how many genuine bidders will turn up to a stunt auction event."
Allen Wargent buyers' agent Pete Wargent agreed that while the idea was to create hype, it was a risky strategy for sellers.
"Any unforseen event could see the properties sell well below market value," Mr Wargent said.
"What if there's a bush fire, or a traffic accident that stops people getting there – then it could sell for a dud price."
The properties had been with their former owner for close to 15 years.
The auctions will be on-site starting at 10.30am on Saturday, July 30.