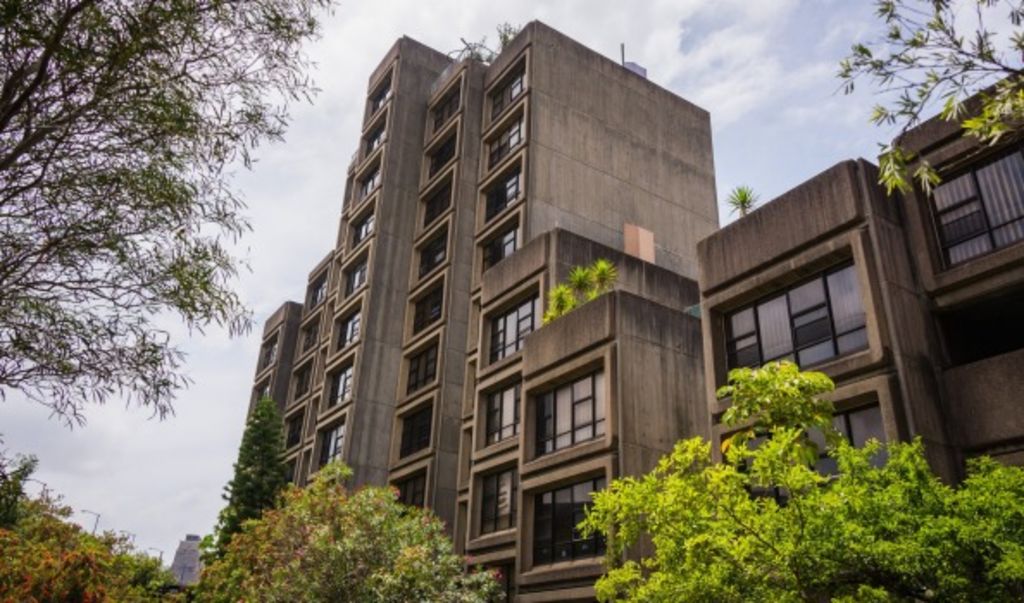 Residents rally to save Sydney's iconic Sirius building
NSW could preserve the Sirius building, an iconic social housing tower in The Rocks slated for demolition and redevelopment, at no cost to the public purse, architects say.
Residents of the 78-apartment brutalist building on Cumberland Street have been told to move out of the building ahead of a likely development sale, but a lobby group of residents and architects says the building – recommended for heritage listing by the Heritage Council of NSW – could have its ongoing funding needs met by rezoning a neighbouring site, capturing some proceeds of the subsequent development sale and using it for Sirius.
Sirius, built to house families and older people displaced during the controversial redevelopment of The Rocks during the 1960s and 1970s, is one of a number of public properties in the City of Sydney area – sales of which have so far raised $116 million for the state government – earmarked for sale in a process that the government says will give it funds to build more social and affordable housing.
However, Shaun Carter, NSW president of the Australian Institute of Architects, said there was a middle-ground solution that would permit the current residents to stay in their homes.
The rezoning of any one of a number of neighbouring sites to double the floor space ratio in any subsequent development could create income that the government could put into a sinking fund for Sirius' ongoing maintenance, Mr Carter said.
In October, Minister for Social Housing Brad Hazzard​ said in response to a question in Parliament that Sirius was "no longer considered fit for purpose, or of a standard that is acceptable for social housing today".
He was wrong, said John McInerney, an architect and chairman of the Millers Point Resident Action Group.
"It could be argued that certain buildings in Millers Point – particularly the Georgian and Victorian terraces – some of those are clearly not fit for purpose. It cannot be argued that this building of Sirius, only 40 years old, is not fit for purpose."