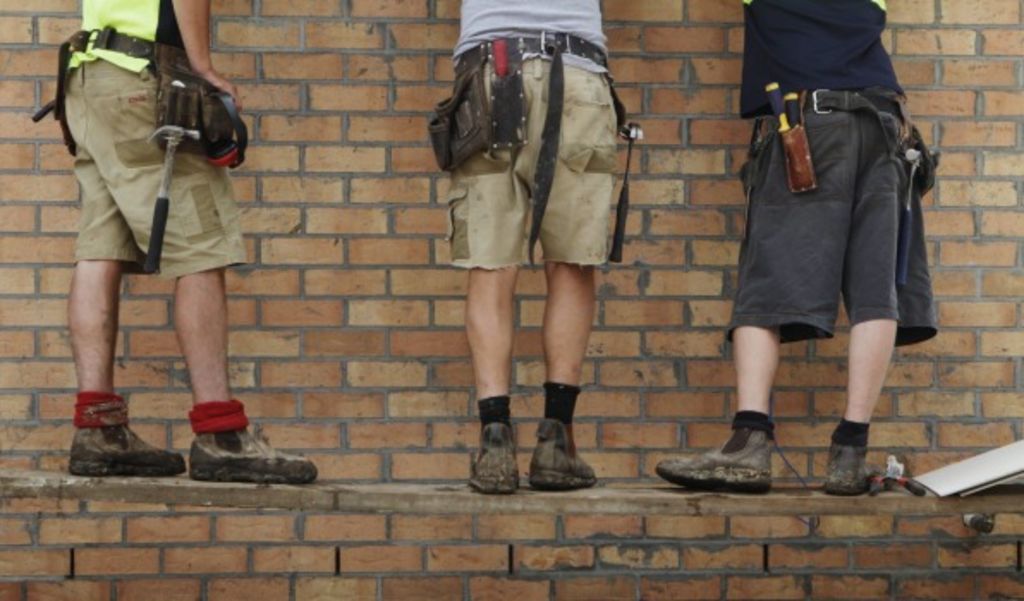 Property time bombs (and how to avoid them)
Doing your own checks on a property before purchase can help avoid future problems, extra costs and provide important leads for an independent property report, say veteran consultants and property inspectors.
They can also provide valuable information for negotiating a lower price.
Mortgage brokers claim "many buyers" are forgoing proper pest and building inspections because they are bidding for between five and 20 properties and cannot afford the cost.
Some building inspectors say reports often fail to detect long-term problems associated with untested, new low-cost materials and potential problems from high-cost fixtures, ranging from air conditioning to fireplaces and swimming pools.
Graphic: Australian Financial Review
"Do your own diligence," says Daren McDonald, a partner and consultant in the business and consultant advisory division of ShineWing Australia.
With developers looking for profits of 18-22 per cent for a project, there is big pressure on them to keep building costs down – and thus potentially skimp on correct procedures.
INDUSTRY FEAR
"Building surveyors are a dime a dozen," says a veteran building surveyor who did not wish to be named. "Some are under pressure not to cause any issues with developers or else they won't get any more work from them," adds the surveyor, who has spent more than 30 years in the industry.
A recent report by the Victorian auditor-general highlighted endemic poor practices and lack of supervision.
Official reporting standards vary widely between states and territories, so it makes sense to use a suitably qualified person, such as a licensed builder, a surveyor or an architect.
Check that they have adequate insurance cover, particularly for professional indemnity.
A standard building inspection is often only a visual inspection. It may not identify major structural defects or other hidden problems.
NOT ALL-ENCOMPASSING
That means a building inspector does not normally check concealed damp-proofing, electrical wiring and smoke detectors, plumbing, drainage and gas fittings – as well as every opening window and television reception.
"A building inspection report should not been seen as an all-encompassing report dealing with every aspect of a property," says a spokesman for NSW Fair Trading. "It should be seen as a reasonable attempt to identify any problems visible at the time of inspection."
Parts of the property that cannot be easily inspected, or issues outside the consultant's expertise, are often ignored, he says.
Those considering a strata scheme and company titles need to be aware of potential costs for maintaining or repairing common areas. An inspector will usually only assess the condition of the interior and exterior of the apartment for sale.
Other specialists – such as structural engineers, pest inspectors, geotechnical engineers, surveyors and water or electricity authorities – might also need to be consulted.
AT OWN RISK
"Most home buyers are aware of the risks associated with not having property checks," says Jessica Darnbrough, a spokeswoman for Mortgage Choice.
"There are an increasing number of potential buyers who are failing to get the necessary inspections done before buying property. Of the 20 houses they look at, they may bid at five and are concerned about spending a fortune on inspections for properties they don't buy."
Some real estate agents are offering pest and building reports at a discounted price.
Buyers wanting more details can order a special-purpose report setting out cost estimates for fixing major problems and recommendations for repairs and maintenance work needed.
In some states, such as NSW, the government is providing free checks for loose-fill asbestos insulation in pre-1980s houses and apartments.
"Talk to the neighbours and tenants to find out about the area," says McDonald. "What was its purpose before subdivision? Is it built on an old petrol station, or battery factory, raising the risk of soil contamination?
"Is the house in the low, or high, point of an estate? What happens when it begins to rain heavily? What is the condition of the estate's drains? The estate might have great facilities but can't get the water away."
LEGAL CLAIMS
Lawyers warn of a surge in claims by house-buyers for compensation payments from builders for construction faults in bathrooms, roofs and other "wet areas".
Shoddy building causing the problems is usually difficult for a non-professional to identify and can take years to become worrying enough for the householder to make enquiries, often after costly damage has already been caused, they warn.
Common problems include inadequate provision of overflows to prevent build-up of water and incorrectly installed flashing, which is a strip of metal used to stop water penetrating the junction of a roof with another surface.
Other issues include balcony and plumbing leaks, rising damp and groundwater in basements.
Robert Auricchio, a lawyer who specialises in construction issues for Slater and Gordon, says: "Particularly concerning is that many of the defective areas have been passed by a building inspector and surveyor. Anyone planning to build needs to ensure their builder has complied with all rules, regulations, standards and codes."
One veteran property inspector claims "too many builders" are increasing profits by "finding ways to cut corners and trim the works needed to obtain certification. Please understand that this is one of many areas where builders are boosting profits by cutbacks, or cutting corners".
The recent auditor-general's analysis of the Victorian building industry found there were faults in more than nine out of 10 compliance reports lodged by builders with local councils.
Problems ranged from plumbing and room ventilation to fire safety standards, site levels and floor plans.