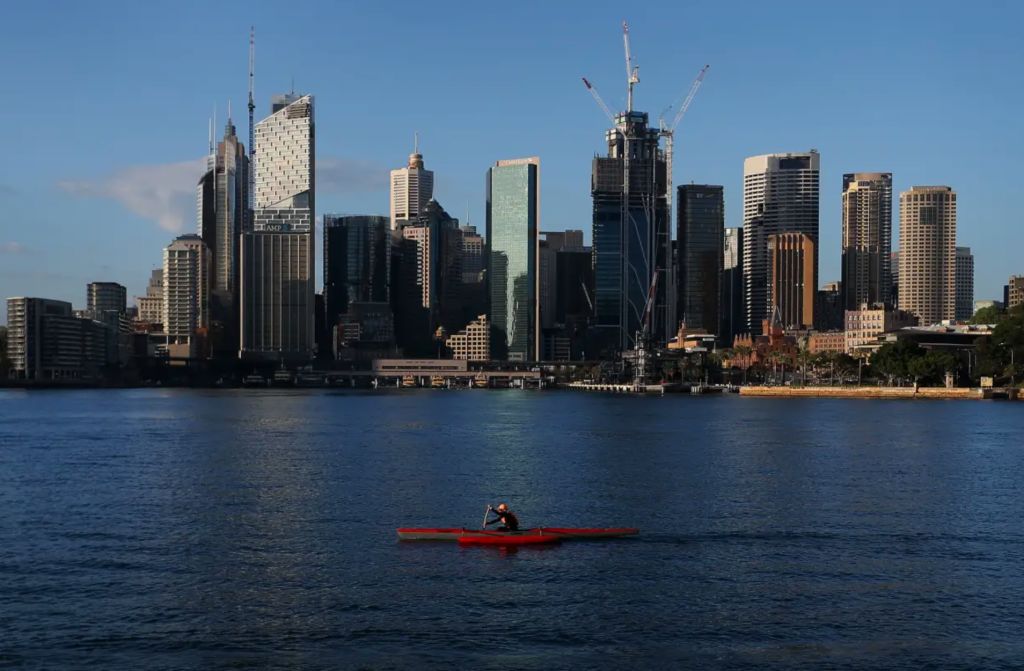 Property sector needs leadership, not dreams, from Morrison: Dexus GM
If you were around in the 1980s and '90s, I'm sure you'd be familiar with the Kevin Costner film Field of Dreams.
It's about an Iowa farmer, Ray Kinsella, who carves a baseball field into his cornfield, hoping to attract the ghosts of baseball greats past.
Perhaps not surprisingly, there were a lot of detractors. But Ray holds firm, driven by the conviction that "if he builds it, they will come".
I was reminded of this film as I listened to our Prime Minister tell federal parliament that the ambitious climate goals to which countries pledged themselves at the recent COP meeting in Glasgow would be largely met by private sector technologies that were yet to be developed.
Federal Energy Minister Angus Taylor underscored the point in November in an opinion piece in The Australian Financial Review: "Our plan relies on can-do businesses investing in R&D alongside government to reduce the cost of deployment, and then deploying those technologies because it makes economic sense."
But the thing is: when it comes to the commercial property sector, many of those technologies are already in place – and have been in place for years. They're just waiting for the federal government to create the regulatory environment and network infrastructure required for them to realise their full potential.
Take for instance the pivot that commercial landlords such as Dexus, Mirvac and Lendlease have undertaken to achieve net zero in their capital city property portfolios.
Last month, Mirvac announced it had achieved net positive carbon status nine years ahead of schedule.
And I'm pleased with Dexus' progress on its net zero target, which we have brought forward by eight years to mid-next year.
There are solar and wind farms dotted about countryside NSW and Victoria already providing clean energy to the gleaming glass towers of our capital city CBDs. And the property sector would take much more green power if it were available on a reliable basis.
As the new renewable energy zones are setting up in regional centres such as Bourke and Mildura, we need new major distribution networks to deliver the energy to our CBDs and local distribution networks to connect the substations to consumers.
What's needed, more importantly, is urgent government action towards a fossil fuel-free energy mix underpinned by a reliable, dispatchable electricity grid that can underpin a transition to an electrified economy.
What's needed is greater government support for businesses to make the transition by funding innovation and investment in the right technologies, such as electric vehicles and unlocking bio-energy opportunities.
What's needed is a considered package of support – perhaps a more generous version of the successful JobKeeper wage subsidy – to support those workers in carbon intensive industries as they transition to new areas of employment.
Look at the world-leading NABERS commercial building rating system that the Australian property sector helped the NSW government establish, or the Green Building Council or the sector-wide earlier lifecycle replacement of building infrastructure to more energy-efficient technologies that we've engaged in.
New technologies are also being developed. Witness the work being done by Asian venture capital firm Taronga Ventures – in which Dexus is an investor – as it brings to market carbon reduction technology for concrete.
A recent survey by the Australian Council of Superannuation Investors, reported by this newspaper, found that the number of ASX200 companies with net zero emissions targets surged to 49 in the year to March 2021, up from 14 in the 12 months to March 2020.
Indeed, the Queensland Investment Corporation has announced plans to accelerate its net zero emissions commitment in $5 billion worth of infrastructure funds it manages for its clients.
The movement by industry – driven by investors infinitely more attuned to ESG outcomes – is well and truly under way.
As businesses, we just need a sense that Canberra has the same conviction.We need to be assured that decisions are being made in the best interests of the Australian economy as a whole, not just the short-term interests of a handful of MPs keen to hold on to their seats at the next election.
In business there's little point in setting a soft target and feeling good about exceeding it, so why do our leaders do the same with the most critical target of all – emissions reduction?
This is a time that requires extraordinary leadership – leaders without fear of personal or political consequence.
A faster transition to renewables for a nation rich in carbon-emitting fossil fuels is no easy feat. A courageous government will understand that but rise to the challenge, nonetheless.
At the risk of mangling my metaphors – and with respect to our political leaders – the baseball is very much now in your court.