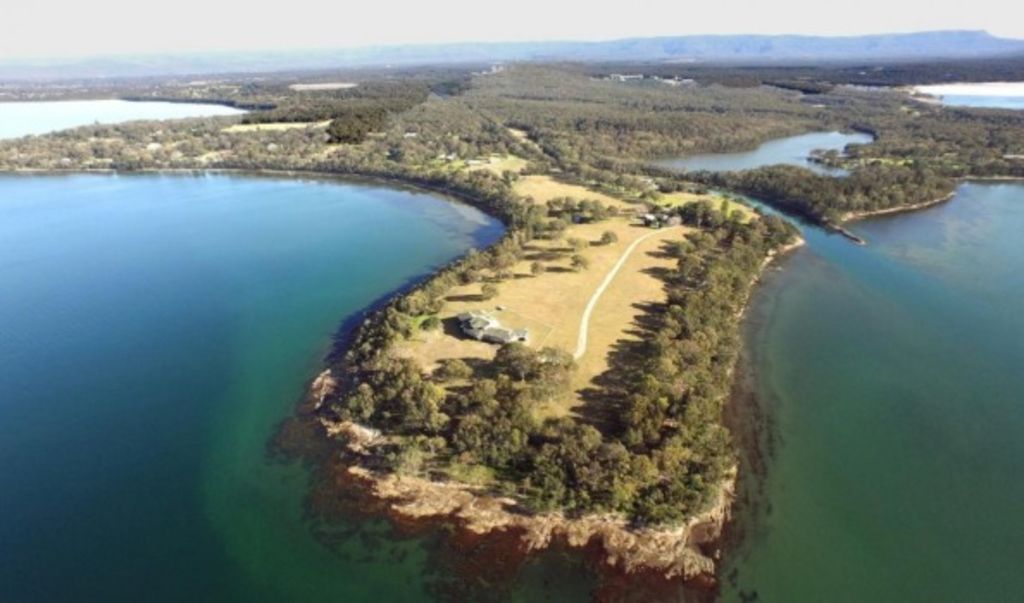 'Point Piper of Lake Macquarie' sold for $5.75 million
A nine-hectare Lake Macquarie peninsula waterfront property where "guests arrive by helicopter" has sold for $5.75 million.
The estate in Sydney's north, which has "virtually no neighbours", was sold for the first time in 50 years by a private older owner.
The property described as "idyllic" was snapped up by a private local businessman at a Sydney auction on Thursday, with plans to live in it with his family.
"It's the Point Piper of Lake Macquarie," agent PCRE's Graeme Hennessy said.
"The buyer knows the property very well. He has known it for 20 years. He said he would have a go at buying it when it comes on the market."
It was well worth the wait, Mr Hennessy added.
The property has six titles, three street frontages and a five bedroom property overlooking the lake.
While it has no pier, it has a garage for ten cars and entertainment areas, as well as a billiards room, a bar area with adjoining wine cellar, workshop, security storage and a plant room.
Environmental living
Mr Hennessy fielded over 100 inquiries, which narrowed down to three buyers. A developer and an Asian buyer who wanted to subdivide the land into other developments bowed out.
The home with no sewerage facilities had the potential to be a retirement or aged care living facility, subject to council approval.
"There was a fair bit of ambiguity about whether you could subdivide it and sell it off. The council said it can only be subdivided if each lot was two hectares," Mr Hennessey said.
Each of the six lots are between 1.2 to 1.3 hectares.
The property at Rocky Point Road and East Street, Eraring, is ten minutes to the nearest shopping village in Morisset and train stations, and one and a half hours' drive to Sydney.
The local environment plan enacted by council last year blocks the property from being turned into residential units. It is zoned E4 Environmental Living.