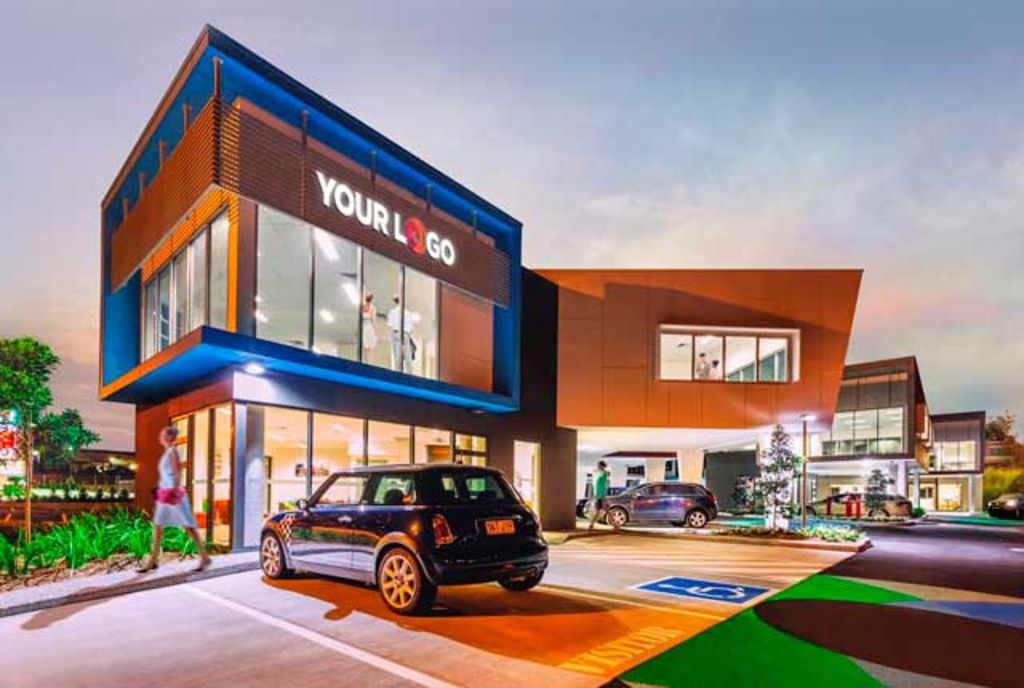 Pod's the word for affordable, modern office space
Pod designs haven't exactly taken off over the past 50-years.
But commercial efforts – such as this 1970s resort development – haven't managed to capitalise on the design's fundamental merits – cheap construction with an element of individuality that stands out against mainstream architecture.
But could it be that the pod is about to make a resurgence among a different asset class? Office space, for example.
Developer Robina Group is touting its Gold Coast CityPods, in the newly developed CBD Robina business community, as an affordable entry for companies looking for new, modern office space without the expense of leasing into a newly built or refurbished office tower, with a unique design and brand exposure to boot.
Inside one of Robina's CityPods. Photo: Supplied
According to Robina Group, the standalone spaces, which incorporate downstairs parking, are available in a variety of designs, including "corporate" and "creative" streams, and range in size from 103 square metres to 304 square metres.
Airport Consultancy Group (ACG) founders Phillip Bell and Craig Halliday, recently took up a lease for a 170-square-metre, two-storey CityPod.
"We looked around at older properties but we were concerned with high maintenance bills and increased running costs of older buildings. We were attracted to the functional layout of the new CityPods offices," Mr Bell said.
The CityPods feature parking directly underneath each business. Photo: Supplied
ACG, which is currently working on airport projects with clients such as Defence and BHP,  has its reception and meeting room at ground level and offices and workspace upstairs to accommodate its 11 staff.
Mr Bell said the quirky pod design of the firm's headquarters combined with the Gold Coast location helped to create a unique proposition for clients that helped differentiate from competitors.
"Now I bring our location to the start of my opening discussions with clients from offshore and it is a great ice breaker," Mr Bell said.
"It's also a good differentiator to our competitors who are all based out of the capital cities and we get known as the innovators, while the capital city firms can sometimes get stuck in the same old client-consultant paradigm."
Leasing agent Marcus Weld, of Robina Projects, said the pod design concept had been well received by tenants.
"The CityPod concept has been very well received with a diverse range of businesses taking advantage of this unrivalled opportunity, growth potential and connectivity," Mr Weld said. "The product features striking architectural design to give savvy operators a unique professional identity."
He said the pods – some of which are approved for medical use – were well placed to capitalise on the burgeoning medical industry in the area.
"With Robina Hospital, the burgeoning Robina Health Precinct anchored by Queensland Health and major private operators, and Easy T Medical Centre all nearby, CityPods is perfectly positioned to capitalise on this exciting, innovating growth hub," Mr Weld said.