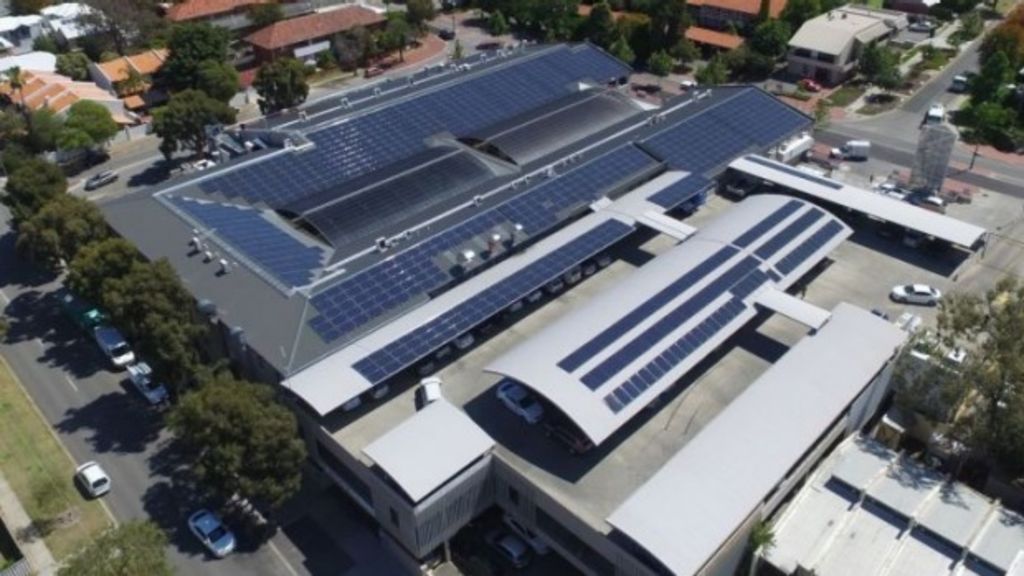 Perth shopping centre installs WA's biggest solar power system
WA's biggest solar power system has been installed on the roof of a Perth shopping centre.
The Broadway Fair shopping centre in Nedlands now generates one-third of its power from the sun through 948 solar panels.
General manager Paul Avon-Smith said the system saves the shopping centre about $20,000 a month.
"We had to re-roof the centre and we looked around for a way of doing that which would mean we didn't have to pass on the cost of the renovation to our tenants," he said.
"The solar system allows us to do that.".
The system cost around $600,000 and was installed by Infinite Energy.