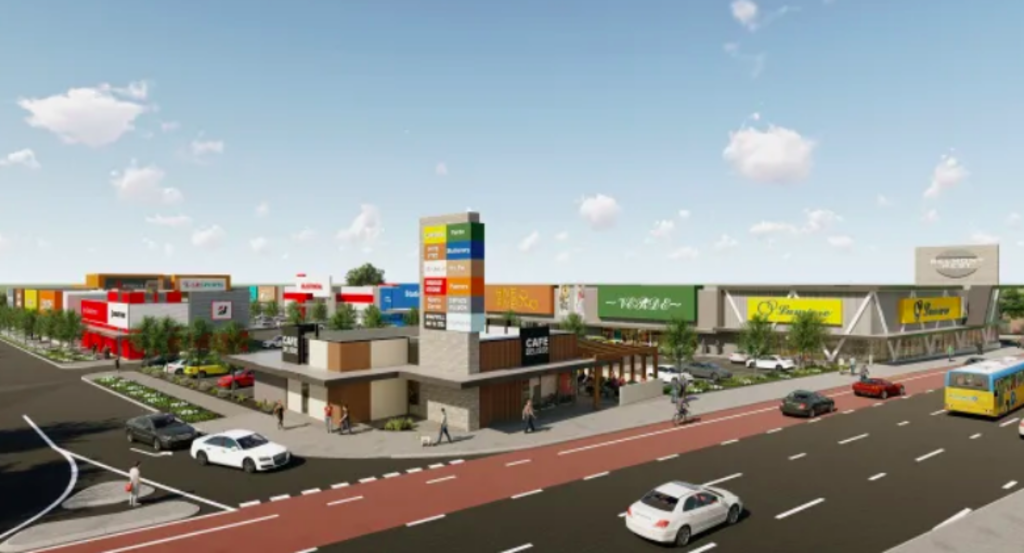 Perth housing revival fuels boom in large-format centres
A housing revival has helped fuel a mini-boom in large-format retail development in Perth, with $125 million worth of projects under way or approved.
While many retail landlords struggle to retain tenants in the current environment, let alone secure precommitments on new projects, three new projects by listed players Primewest, Axiom and local developer Major Holdings have all secured strong tenant profiles already.
In the north-eastern suburb of Ellenbrook, Primewest commenced construction in June of a 7,216sq m large-format centre due to be completed in April with an end value of $28.5 million.
The centre is more than 60 per cent pre-committed with BP, Petbarn and Autobarn some of the retailers who will anchor the centre.
The project on Great Eastern Highway is the first stage in a development that includes a neighbourhood centre anchored by Woolworths.
Primewest executive chairman John Bond told The Australian Financial Review things were going "quite well" in Western Australia.
"We're quite positive about the large-format retail sector," he said.
"The latest stimulus on the housing front is going to have a big impact for us. Housing block sales are up enormously and there's always a follow-through to the bulky goods [or large format] sector, so it's quite exciting."
Mr Bond said the WA market had started to pick up pre-COVID-19 after five reasonably tough years.
"COVID put a dent in it but not a huge one," he said.
"People who had disposable income were going to spend it on holidays, but are now directing that income for other purposes, which is why you have seen an uptick in bulky goods and other sectors."
In Belmont, east of the Perth CBD, Major Holdings is on track to complete an 11,000sq m large-format centre with an end value of $42 million by October.
The development at 225 Great Eastern Highway will be anchored by The Good Guys, Officeworks, Petbarn, Adairs and Beacon Lighting.
"This is a great result as construction continued on during the COVID-19 crisis due to it being an essential service," said Jeff Klopper of Vend Property, which is leasing all three new developments.
"The centre is over 70 per cent pre-committed and there has been an increase in inquiry over the past six weeks as retailers enjoy unprecedented times due to the stimulus provided by the federal and state governments.
"Also, due to restrictions on the east coast, Western Australia seems to be the shining light for retailers."
Axiom is back
In the outer northern suburb of Butler, Axiom has made its return to Perth after a 15-year hiatus with an 18,000sq m large-format centre.
The $55 million project was approved in late May and the leasing campaign has begun.
"Major anchor retailers have already committed with an estimated completion date of May 2022," Mr Klopper said.
"This is on the back of Spotlight, Anaconda, Chemist Warehouse and Rebel, to name a few, already positioning themselves in the newly formed Butler precinct.
"I am busy as I was during the last boom in 2007-8," Mr Klopper said.
"A lot of national retail brands are very active here."