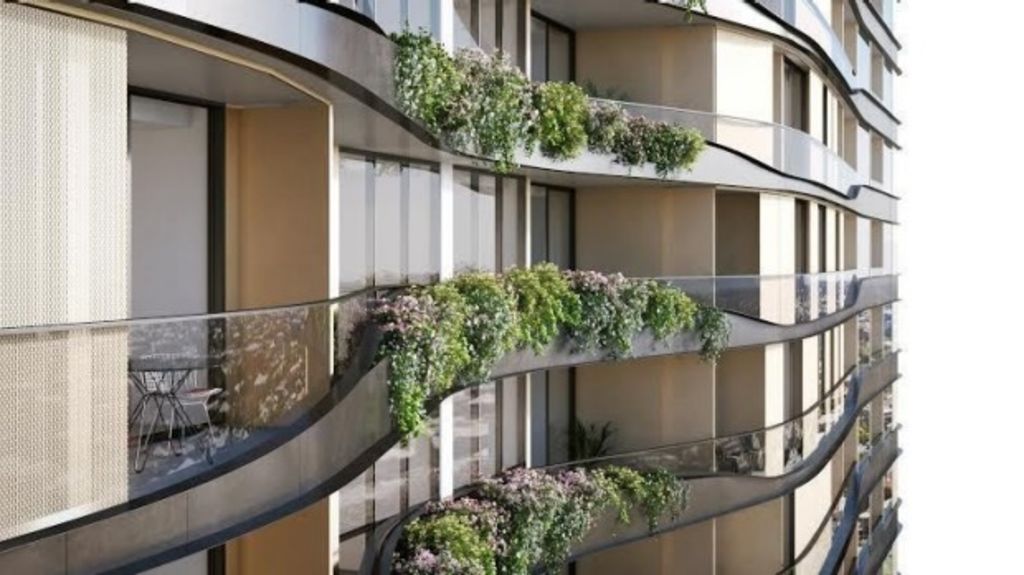 Outdoor cinema in new Brisbane CBD high-rise hub
Leading Melbourne architectural firm Elenberg Fraser has designed a 20-storey landmark complex with an outdoor cinema to rise from the ashes of a 2013 fire to become a new urban hub at Albion.
Elenberg Fraser is heavily involved in the redevelopment of inner-city Melbourne, claiming to be involved in the design of more than 40 per cent of the city's new apartments.
It is working with developers in Brisbane and has designed the Night Edge development on Wickham Street, Fortitude Valley.
The Albion Mill proposal, to receive final approval on Tuesday from Brisbane City Council, includes 633 one and two-bedroom luxury units across two buildings on the site.
"We want Albion to become a destination precinct and the Albion Mill site redevelopment will be a real place-making project," City Planning committee chairman Cr Julian Simmonds said.
"It will revitalise Albion and encourage more people to take advantage of its dining and retail opportunities," he said.
The complex is the first stage of the redesign of Albion Village, Cr Simmonds said.
A 20-storey tower will rise from the site of a 2013 fire at Albion. Photo: Supplied
The second stage includes the redevelopment of the old TAB building at Albion.
Overall there will be parking for 740 vehicles through five levels of underground parking.
"This world-class design includes 633 one and two-bedroom units across two buildings, with 13 ground floor retail areas for cafes, restaurants and boutique retailers," Cr Simmonds said.
"Rooftop terrace areas on top the 20-storey buildings will feature outdoor 'infinity pools' with an outdoor cinema, kitchen and dining areas."
Elenberg Fraser's design includes a public-accessible urban common area with alfresco dining opportunities, table tennis and exercise equipment.
It could be used for small markets and fetes.
Cr Simmonds said the project would be the first in a wider renewal of Albion Village, and creation of new retail and residential precinct along nearby Corunna Street.
"The Albion Mill site is the first half of an urban hub envisaged by council, with the second half to be contributed with a future redevelopment of the TAB building," he said.
The work includes improvements to Albion and Hudson roads, landscaping and wider footpaths.
A 35-year-old man from New Farm was charged with arson and wilful damage after fire engulfed the abandoned building in November 2013.
In the middle of 2014, the remains were demolished.
Brisbane Lord Mayor Graham Quirk at that stage described it as a "sentimental loss" for the city.
"I remember living close to the Albion Flour Mill as a child and could see it from my backyard every day," he said.
"So I understand the loss the local community will feel."