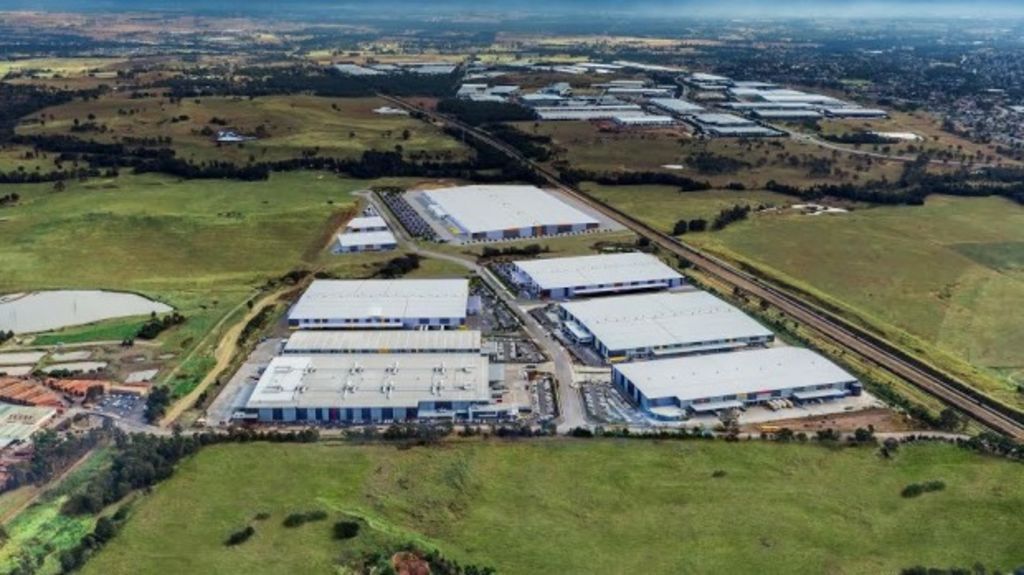 Online shopping shines the spotlight on the humble shed
The once not-so-interesting Aussie shed is now one of the most sought-after sectors of real estate, thanks to the surge of online retailing.
The sheds come in an array of sizes, from the huge complexes in the outer suburbs of Sydney and Melbourne to the smaller distribution hubs in the inner ring that will service clients in the "last-mile delivery" business – the online retailers that offer delivery within an hour of purchase.
Goodman Group, the country's largest industrial real estate investment trust, is a dominant player in merging the sector with online shopping demand.
Chief executive Greg Goodman has said for many years that e-tailing would be a growth platform for the industrial property sector. Goodman is a landlord for Amazon around the world.
While online retailing is still only about 8 to 10 per cent of total retail sales, it is gaining momentum.
It is set to become the next powerhouse of Australia's industrial market, with the sector expected to expand its presence across the country by three million square metres over the next five years.
CBRE's 2015 third-quarter industrial MarketView shows retailers specialising in online sales are underpinning expansion in the market, with the capacity to absorb the equivalent space vacated by the upcoming closure of car manufacturing in 2017. CBRE regional director industrial and logical services Matt Haddon said Australia's industrial landscape was evolving.
"The transport and logistics sector remains a major player in Australia's industrial market. However, there has been a significant spike in demand from businesses with an online sales component," Mr Haddon said.
"Increasing appetite levels from this sector of the market will absorb space created by the demise of car manufacturing, and ultimately shift the focus of Australia's industrial market from manufacturing to transport and logistics and online retail.
CBRE senior research manager Bradley Speers said industrial rents had almost reached the bottom of the cycle, with Sydney the only market to experience rental increases during the quarter, albeit at a modest level.
"The strength of the NSW economy is undoubtedly supporting demand in the Sydney industrial market. However, we expect to see upward movement in most other markets from the second half of 2016," Mr Speers said.
JLL Australian head of industrial Michael Fenton said the attraction of the Australian industrial property investment market has resulted in a pipeline of more than $6.1 billion in sales transaction volume expected during the year.
"Landmark transactions such as the Singaporean GIC/Frasers portfolio that JLL sold to Ascendas REIT this year have reset pricing expectations for core logistics assets and large portfolio offerings. These offerings have also enabled sophisticated offshore investors to enter the Australian market for the first time," Mr Fenton said.
"Looking ahead to 2016, it is possible the sales pipeline won't be as deep as it was this year. The major sales in 2015 were largely a result of asset recycling programs and we expect there will be less sellers of portfolios in 2016.
"However, some of the domestic REITs and wholesale fund managers that have found it hard to participate in buying in 2015 may turn to net sellers in 2016, taking advantage of asset pricing and investor demand to sell down non-core or specialised assets in a highly liquid market."
Mr Fenton said there was a shift in industrial property investors' focus towards secondary grade and value-add opportunities throughout the second half of 2015.
"A major theme of 2016 will be investors that have become discouraged by an inability to compete for 'super' prime opportunities will focus on top tier secondary grade assets to grow their portfolios," he said.
"Average secondary-grade yields are at historically very high spreads to prime-grade assets. Good-quality secondary assets provide an opportunity to build portfolio scale, while also potentially allowing owners to enhance returns through active management."
Mr Fenton expects wide yield spreads between prime and secondary assets to increase the rewards from repositioning and upgrading secondary assets from expected yield compression, increased income potential and reduced letting up assumptions.
"We continue to be encouraged by the evidence of improving fundamentals in the industrial sector. Occupier take-up has improved dramatically and 2015 will be an above-average year for occupier demand in Sydney," he said.
"We also expect developers to benefit as tenants looking to consolidate their operations or grow their footprint will begin talking to site owners about purpose-built solutions. This may lead to a step up in pre-lease asking rents, as economic rents have increased for many developers that have re-stocked their land pipelines in recent years."
Mr Speers said super prime rents increased 0.25 per cent over the September quarter to $150 a square metre, while prime rents lifted 0.2 per cent to $117 a square metre and secondary rents jumped 0.4 per cent to $100 a square metre.
Low supply levels, coupled with residential conversion activity, would help drive further growth in Sydney's industrial market, he said.
"The expected supply for 2015 is about 30 per cent below the long-term average, which will help to sustain, and in some cases lift rents in some precincts."
There are 463,000 square metres of industrial space under construction. However, just 85,000 square metres was due for completion in 2015, with the remainder to be delivered in 2016.
In Melbourne the scene is also busy, with one of the largest land parcels in Melbourne's city fringe area offered to the market – more than 37 hectares in Port Melbourne from General Motors Holden – representing almost 30 per cent of the total industrial-zoned land in the precinct.
Melbourne continues to have a strong supply pipeline, with 800,000 square metres on track for completion in 2015, with the largest increase in supply to be focused in the west.
Large developments completed during the quarter include a 70,000-square-metre distribution facility in Truganina and a 41,000-square-metre freight facility at Melbourne Airport.
"With Melbourne's industrial market offering attractive yields, particularly in an international context, it is likely new offshore groups will continue to enter this market," Mr Speers said.