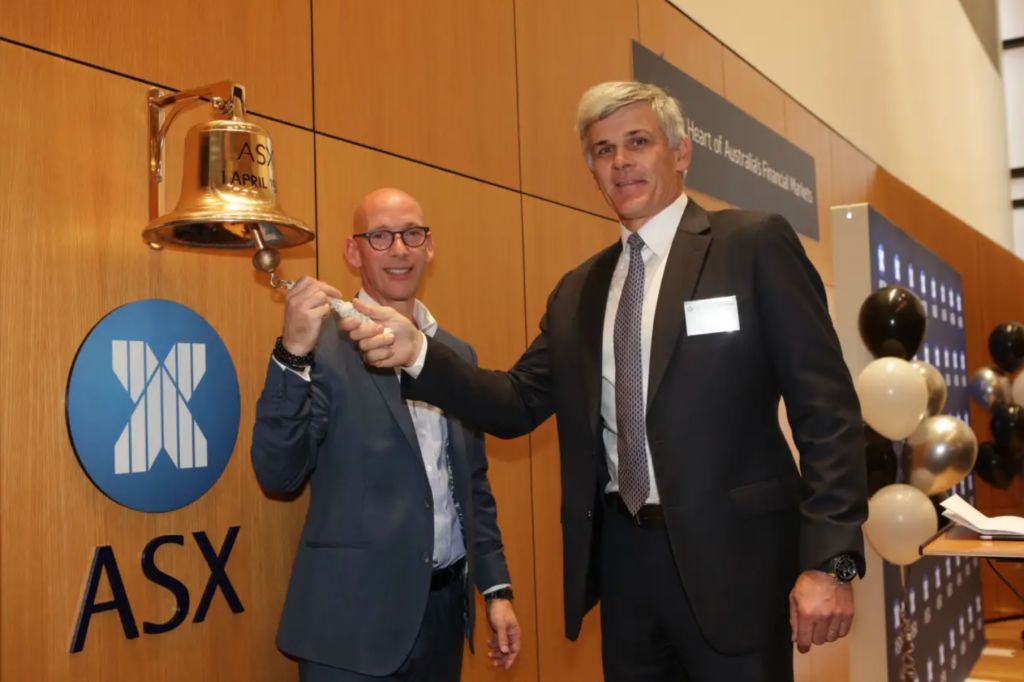 Muted start for Newmark's Bunnings REIT
Melbourne fund manager Newmark Capital's first listed real estate investment trust made a subdued start on the ASX on Monday, despite offering investors exposure to one of the country's most coveted tenants, hardware giant Bunnings.
On a day when the wider sharemarket traded flat, securities in the Newmark Property REIT – trading under the ticker NPR – closed up 2¢ or 1 per cent at $1.92, after Newmark raised $129 million through its initial public offering at $1.90 per share.
Just under 151,000 securities – 0.08 per cent of the 181.6 million stapled securities on issue – changed hands after Newmark co-founders Simon Morris and Chris Langford rang the bell to start trading at noon.
At a closing price of $1.92, the trust, which owns eight large format retail properties, mostly leased to Bunnings, closed with a market capitalisation of just under $350 million.
It was the final A-REIT float of the year, following on from fund manager RAM's Essential Services Property Fund, which hit the boards on October 20, after raising $357 million for its portfolio of neighbourhood shopping centres and medical assets, and HomeCo's Healthcare and Wellness REIT, which raised $650 million and floated on September 6.
Newmark, which created the REIT through the stapling of two unlisted property trusts, the seven-year-old Newmark Hardware Trust and the decade-old Chadstone Trust, remains its largest shareholder with an 18.2 per cent stake held across a number of entities, including those associated with its directors, shareholders or other related parties.
Newmark bulked up the trust
The REIT's $520 million portfolio of large format retail properties trades on a weighted average capitalisation rate of 5.1 per cent and a weighted average lease expiry of 7.5 years.
Three-quarters of the trust's income is derived from leases to hardware giant Bunnings, a subsidiary of ASX giant Wesfarmers.
Before floating, Newmark bulked up the trust, acquiring three Bunnings with an end value of more than $200 million. These include Bunnings Eastgardens in Sydney's eastern suburbs, a new Bunnings being constructed in Preston in inner Melbourne and another in Melton in Melbourne's outer west.
The trust is forecast to trade on a distribution yield of more than 5 per cent this financial year.
Bunnings warehouses remain one of the most coveted tenants sought after by investors, an appetite reflected in the very low yields the properties have traded for this year.
Last month, New Zealand investor, Cook Property Group, bought a Bunnings Warehouse store being developed at Hervey Bay in southern Queensland for $58.6 million on a record low yield of just 4 per cent.
"There is a very strong appetite in this sector, and we expect that to continue," Mr Langford said.
"We are confident that NPR will continue to outperform and deliver strong investment returns."
Tim Church, managing director and chairman of investment banking at Morgan Stanley, led the IPO raise.