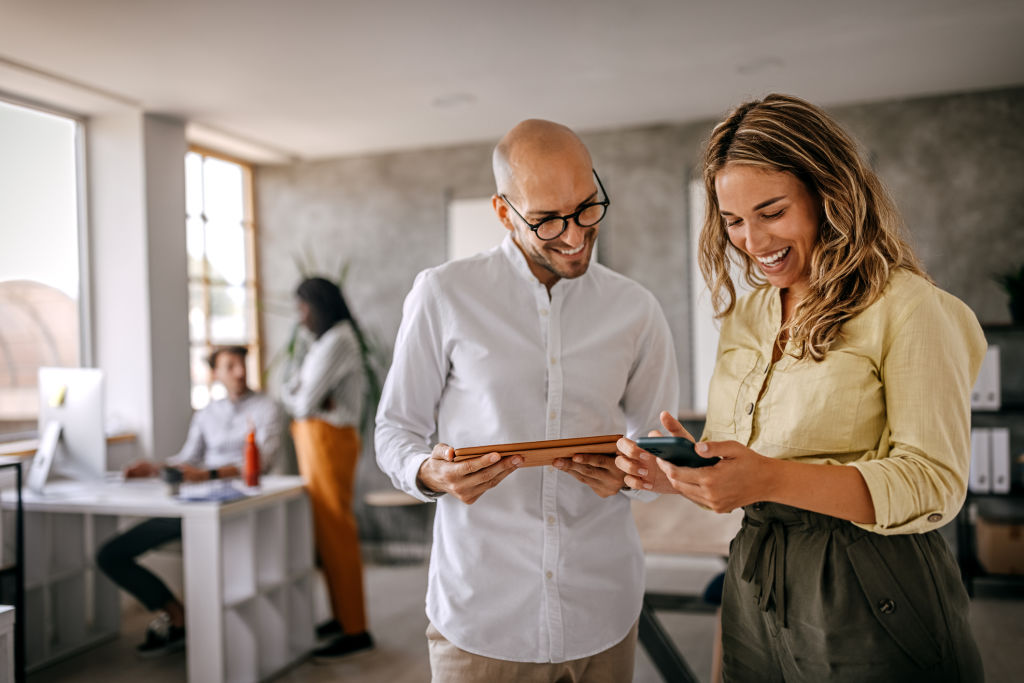 'As much flexibility as possible': The future of work is still hard to predict
Look to the car parks. Don't build them; lease them, then see who comes.
As hybrid working gathers force and full-time Monday-to-Friday occupancy becomes so last decade, the ability to lease parking nearby rather than providing it on site will be seen as an intelligent use of space to suit the 2020s.
That's the prediction of Nick Paciocco, development principal at Time & Place, as the pandemic-normal market emerges.
"Tenants want as much flexibility as possible at this stage, as the future of work is still hard to predict," says Paciocco, whose firm is developing an 8000-square-metre commercial site in Sydney's Alexandria.
"A building that could offer flexible space, either as a part of the building amenity or with the help of a co-working operator, will stand out from the competitors.
"This requirement for flexibility also flows to the car parking. Tenants who would previously want designated parking now prefer buildings with a commercial car park operator, so they can pay for their parking based on real-time demand."
If the pandemic prompted Australian businesses to accept a work week split between office and home, it is now accelerating trends that were bubbling in 2019.
A move from A-grade to premium buildings, availability of flexible space and chic fit-outs still fit for the next tenant are popular in the leasing market, says property manager JLL.
CBD markets, hard hit by lockdowns, showed signs of recovery in May, according to the latest office occupancy survey by the Property Council of Australia.
Occupancy in Adelaide increased from 59 to 71 per cent, in Canberra from 39 per cent to 60 per cent, and Perth and Brisbane climbed to 63 and 64 per cent, respectively.
Occupancy improved to 48 per cent in Melbourne and 55 per cent in Sydney, PCA chief executive Keith Morrison says.
"While flexible working is here to stay, there is a value in face-to-face connection that can't be replicated over a screen," Morrison says.
"Strongly growing white-collar employment paints a positive picture for the future of our CBDs."
Less easy to pinpoint is the epicentre of cool – critical for long-term planning in Sydney and Melbourne. 
"There's a real focus from the tenant to find an office that appeals to the demography of their workforce," Paciocco says.
"We've seen tenants who would first assess what their workforce will look like in five or 10 years' time before they made decisions such as where they want to locate."
Postcodes just outside CBDs, such as Melbourne's Richmond, Brisbane's Fortitude Valley and Sydney's growing tech hub of Alexandria, have the renewal aspect loved by developers and creative industries.
But the jewel in the east-coast crown is Parramatta, 25 kilometres west of the Sydney CBD and the scene of more than $10 billion in office investment between 2016 and 2021.
In 2019 Parramatta's A-grade vacancy rate was just 0.8 per cent. Knight Frank's research for March 2022 found an overall 13.4 per cent vacancy, with premium buildings at 17.6 per cent as new stock was completed.
"In the next two years Parramatta will become the second-largest office base behind the CBD," overtaking North Sydney, Knight Frank reported.
A driving force is decentralisation by the NSW and federal governments. The latter will move more than 1100 Department of Home Affairs employees from Haymarket and Surry Hills to Parramatta this month (JULY), a spokesperson says.
"As part of an approach to market undertaken in 2019 to consolidate the departments' three Sydney sites into one, the Parramatta site was chosen as it represented best value for money and is located in a major city hub close to major public transports," they say.
Sustainability and technology are key words in Melbourne as CBD landlords compete for tenants, says Nick Drake, joint head of office leasing at JLL.
The CBD market is moving strongly to the east end of Collins Street and nearby Bourke Street as businesses upgrade to premium buildings.   
"We now have the highest CBD vacancy rate in 20 years, as an effect of the pandemic but also the development cycle for large CBD towers," Drake says.
"Vast numbers of workers who have worked from home are now asking, 'Could we come in two, three or four days a week and will this suit a flexible situation?' A lot of businesses are still trying to work through that."
Among the "green shoots", he says, are CBD tenants moving to better-quality buildings with end-of-trip facilities and handy transport.
Box Hill and Hawthorn East/Camberwell – both in the eastern suburbs – have also had strong activity since the start of the year.