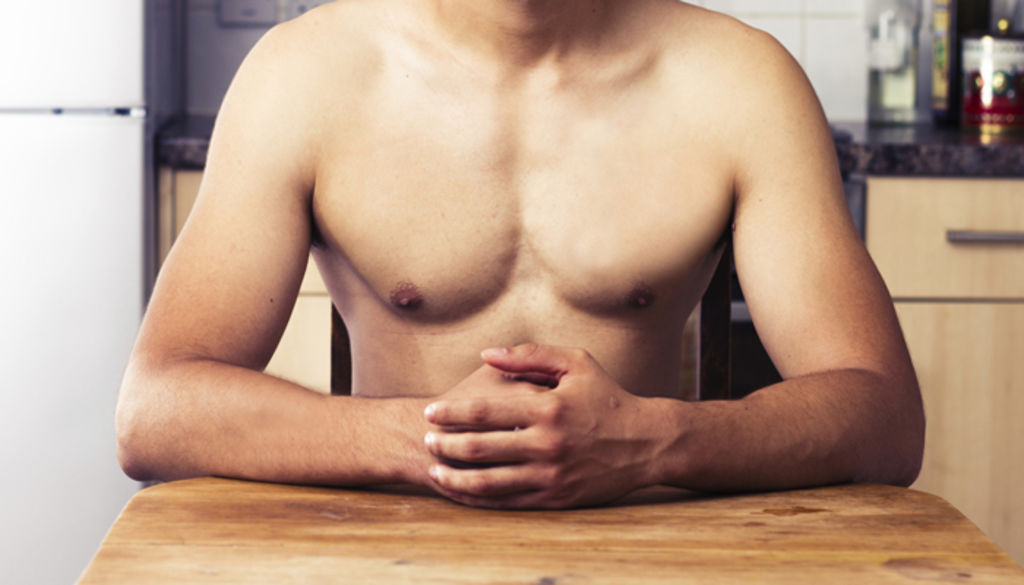 Is this the new raw eating movement? Introducing London's first nude restaurant
You just never know what's going to pop up next in the restaurant industry.
An eatery in London is planning to dish up its own take on the raw food movement – dining in the raw, that is.
Lollipop, the company behind the Breaking Bad-inspired bar ABQ, now plan to launch London's first nude restaurant, The Bunyadi, as a three-month pop-up in June.
An artist's impression of hewn-wood tables and stools where guests will dine by candlelight at the planned nude restaurant. Photo: thebunyadi.com
While ABQ was built on a sophisticated concept of "molecular" cocktails, The Bunyadi goes back to the very basics.
"We believe people should get the chance to enjoy and experience a night out without any impurities: no chemicals, no artificial colours, no electricity, no gas, no phone and even no clothes if they wish to" says Lollipop founder Seb Lyall. "The idea is to experience true liberation."
The restaurant will open in central London for three months and can seat 42 diners on hewn-wood furniture in either the "pure" or "clothed" sections, divided by bamboo and wicker partitions. There is also a bar.
An artist's impression of The Bunyadi restaurant floorplan. Image: thebunyadi.com
Vegan and non-vegan choices will be on the tasting menu, with food to be grilled over a wood flame and served on handmade clay crockery. Curiously, the cutlery is going to be edible.
"We have worked very hard to design a space where everything patrons interact with is bare and naked," Lyall says.
"The use of natural bamboo partitions and candlelight has enabled to us to make the restaurant discreet, whilst adhering to the ethos behind it.
"No doubt, this has been the most challenging project for us yet, which makes us very excited about it."
An artist's impression of a bar area in The Bunyadi restaurant. Image: thebunyadi.com
The floorplan of The Bunyadi restaurant. Photo: thebunyadi.com
On Friday evening, according to The Bunyadi website, there were more than 15,800 people on the waiting list for tickets.
Changing rooms and gowns are provided although getting your gear off isn't compulsory. And it's strictly no phones allowed, which is likely to be more of a challenge for many than going without their clothes.
Bunyadi, which reportedly means fundamental, base or natural, entices prospective diners with the promise of "a secret Pangea-like world" where everything is fresh, free and unadulterated from the trappings of modern life – Pangea, of course, being the southern-hemisphere supercontinent that existed a couple of hundred million years ago.
The Bunyadi will also offer the use of lockers to patrons, reducing the likelihood of anyone doing a (nudie) runner.